Strava relocates Euro HQ to Bristol, recruits Forbes and Fast Company gonged O'Hagan
Strava has announced that its European headquarters will move from London to Bristol following some key new staff hires.
Among those joining the athlete's social network, Gareth Nettleton becomes VP of marketing and is tasked with directing global marketing activities in the US, Europe and beyond.
Prior to his appointment, Nettleton worked for eight years with AKQA where he was responsible for the global Nike business, including brand planning, digital strategy and thought leadership.
Also joining is Sarah Robb O'Hagan, who has held senior leadership roles at Virgin, Nike, Gatorade, and Equinox and now joins the Strava Board. O'Hagan was most recently President of Equinox, where as President she led the transformation of the business from a bricks and mortar health club to an "always on" fitness lifestyle partner, heavily enabled by technology and proprietary content.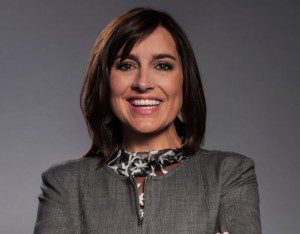 O'Hagan was named among Forbes magazine's "Most Powerful Women in Sports" and designated one of the "Most Creative People in Business" by Fast Company. She brings both experience and a unique perspective to the board.
Strava says that 2015 saw a period of growth globally and that country manager hires in Spain, Brazil and Australia will assist in the firm's continue upwards trajectory.
Over 150,000 new members are said to sign up weekly, with athletes uploading as many as 5.3 activities per second around the globe.
Mark Gainey, CEO of Strava, said: "We're thrilled that Strava continues to grow across the globe and our new European base and expertise in new territories is a key part of our journey of expansion. While many of our athletes worldwide share some of the same goals, we ultimately want to get closer to our members in the areas where Strava is growing rapidly so we can better serve them on a local level."
On the appointment of Gareth Nettleton to VP Marketing, Gainey added: "Gareth has already led the marketing strategy for Strava in Europe and has more than proved himself to be a key figure in the growth of Strava globally. I'm delighted to now have him heading up our growth and marketing for all territories as VP of Marketing."
On the appointment of Sarah Robb O'Hagan, Gainey said: "Sarah is a brilliant addition to the Strava Board because of her vast experience in the sports and fitness sector and her industry-renowned leadership and creativity. She joins a varied and committed team who are integral to driving Strava forward."