"The next battleground for the industry is digital and data," says Cube as further investments made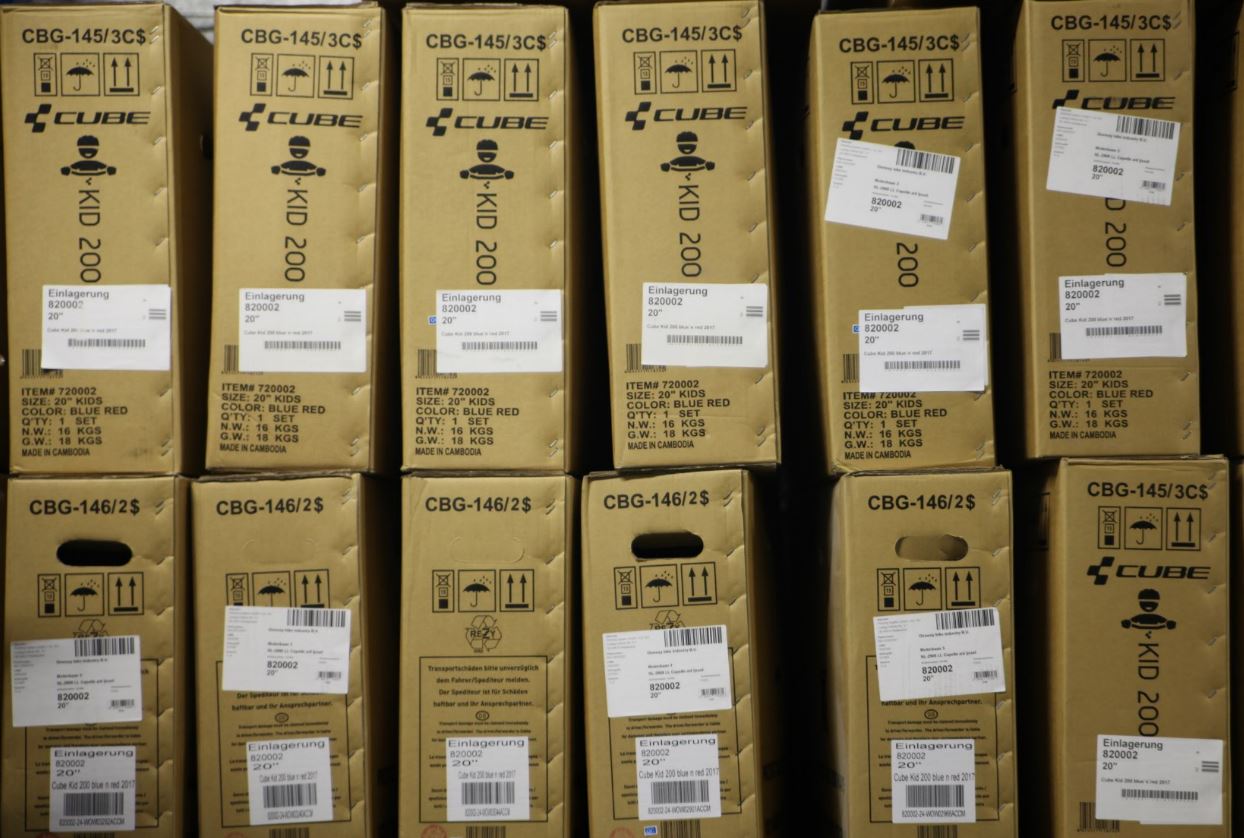 European manufacturing powerhouse Cube, alongside Oneway Bike Industry BV, has followed a significant investment in its warehousing with an overhaul of its logistics, bringing forward a plethora of new technology to streamline the business's efficiency from the sales office right down to the loading docks.
"The next battleground for the bike industry will be fought on data and digital," offers Cube UK senior Account manager Dan White.
The investments made recently by One Way and Cube UK on this front equate to the ability to fulfill many more orders per day, which ultimately benefits dealers who can already order as late as 5pm in Europe for same day shipping (4pm UK).
Further to shipping efficiency, the changes gear Cube up for a planned 2018 Netherlands warehouse expansion for which taller racking will allow up to a 50% higher stock level and capacity for up to 25,000 bike boxes. At present the business ships around 700 bikes a day, as well as receiving two loads of 300 bikes on average per day from its German assembly lines. Three full time IT employees manage the business's digital ambition.
At a time when the new purpose built Waldershof assembly facility has already hit it's top gear, much thanks to the firm's ebike portfolio now topping 100 models, the investment has become crucial to handle the pace and volume of bikes now shipped. During our visit we were told yet more capacity is to be tacked on to the assembly plant this year.
"These investments will allow us to push that time later into the day in the future," adds Cube's IT expert Matthijs. "We've not yet tested the system to its full potential, but we can already see the warehouse staff have an easier life, with efficient picking routes mapped out in advance, office staff presented with account information on screen as soon as the calls come through and many more subtle but effective changes that both speed up and simplify our methods. We've also made steps to ensure all calls are met, even during the Monday and Friday peaks."
For the UK bike dealer, Cube has first linked with epos and ecommerce specialists Citrus-Lime to deliver real-time integration with the warehouse via the Supplier Integration Module. This, aside from giving the dealer up to the minute data on stock availability, allows new levels of connection and access to Cube's data, as well as further information to help the dealer analyse their best selling lines.
In the Netherlands, Cube credits the bike dealer and to a certain extent its competitor(s) Pon and Gazelle for bringing digital progress forward at a slightly faster rate than in the UK. It is for this reason that Cube earlier in 2017 began drop shipments for parts and accessories, whereby the dealer places an order on behalf of the consumer, which is then shipped direct to the consumer's home or workplace. The margins for the dealer remain the same, we were told, but close coordination on systems is crucial to make the process flow.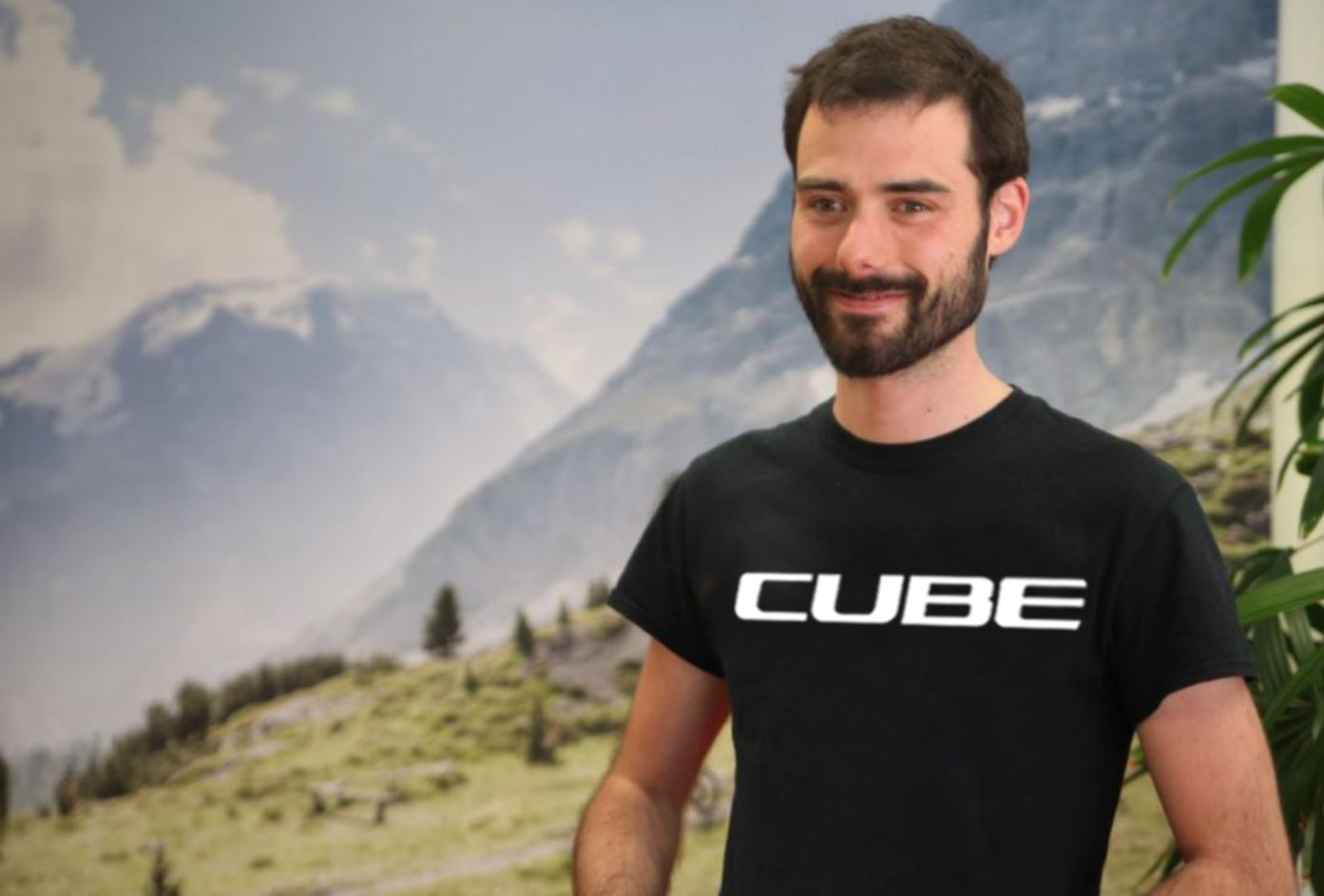 "In the Netherlands there is a trend to work with fewer suppliers, but to ask more of those partners the dealer does choose," says Matthijs. With the investment in modern warehouse management systems much more can be automated and our margins for error drastically improve. It has become next to impossible to send out an incorrect order. It's also incredibly traceable exactly what and where something went wrong in the rare case it does."
Being introduced as we surge toward MY18 will be frame number integration, adding benefits from security to traceability from the moment a frame leaves the assembly line right through to the end-user experience.
"We're working hard on business intelligence, ultimately if we can save the dealer time and hassle then we become more of an attractive partner," concludes Matthijs. "Our reps now also know account history at the touch of a button, so we'll be further able to show dealer data that they perhaps have no records of to pinpoint strengths and weaknesses. This will allow us to grow together and potentially open up new demographics to a dealer's store if something has been selling well but has yet to see it's full potential."