No shows! Windwave, Madison, Upgrade and Magura update on product
In the absence of the trade's annual outings to the Corebike exhibition you may find yourself in the unusual position of missing trade shows. Have no fear, here's a sample of the highlight goods from Upgrade, Magura, Madison and Windwave that are now shipping…
Windwave
Contact: 023 9252 1912
Master Lock
Key for Windwave's bike security offering at the start of 2021 will be the Gold Sold Secure rated Master Lock 8195 U-Lock, which relies on an 11cm wide body to keep thieves at bay, giving room to secure a bike, but not enough to offer leverage for those hoping to pry a lock apart. The 13mm diameter double locking shackle is 21cm long and made of hardened steel, offering extra resistance to prying, cutting and sawing. Meanwhile, the disc key cylinder prevents picking. To give the buying consumer confidence a Limited Lifetime Warranty is offered on both of the two available lengths and with optional cable loop. Prices start at £34.95.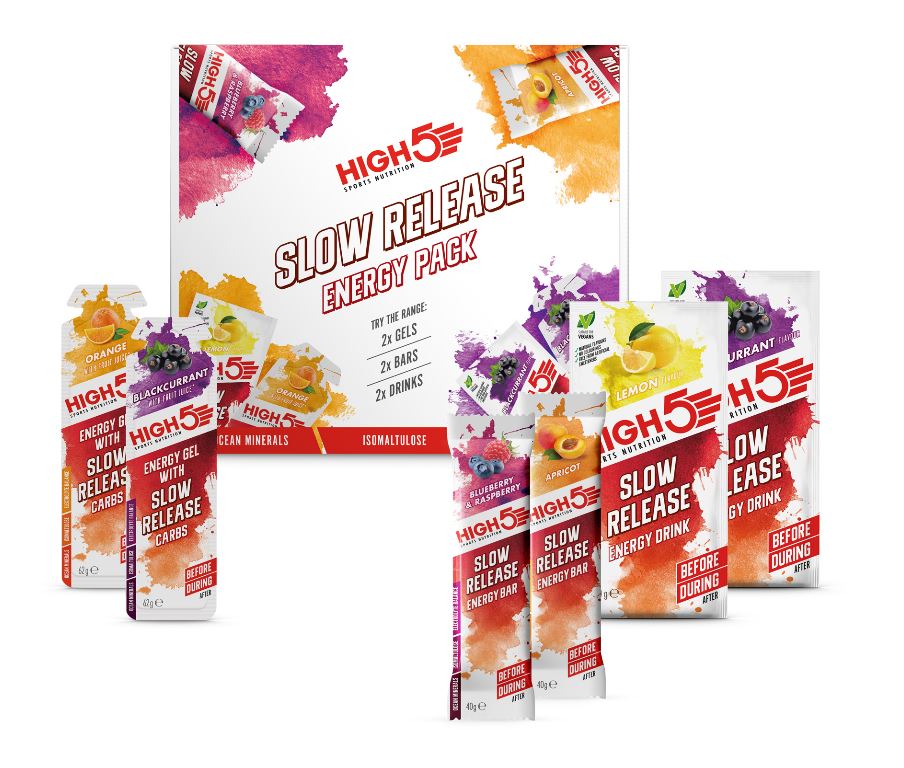 High 5
Developed in collaboration with professional German cycling team BORA – Hansgrohe High5's Slow Release ocean minerals line has been enhanced with a new electrolyte complex, which provides an invigorating hit of magnesium. Naturally sourced from seawater to help balance electrolytes, Slow Release delivers all the essentials for sustaining performance through exercise.

During endurance exercise your body relies on carbohydrates for energy to help keep you going. It is for this reason that High5's Slow Release range contains Isomaltulose, a slowly digested carbohydrate that provides a stable and sustained energy supply for longer lasting fuel during sport. This avoids spiking blood sugar levels and the insulin response that comes with other sugar-containing products.
Madison
Contact: 01908 326000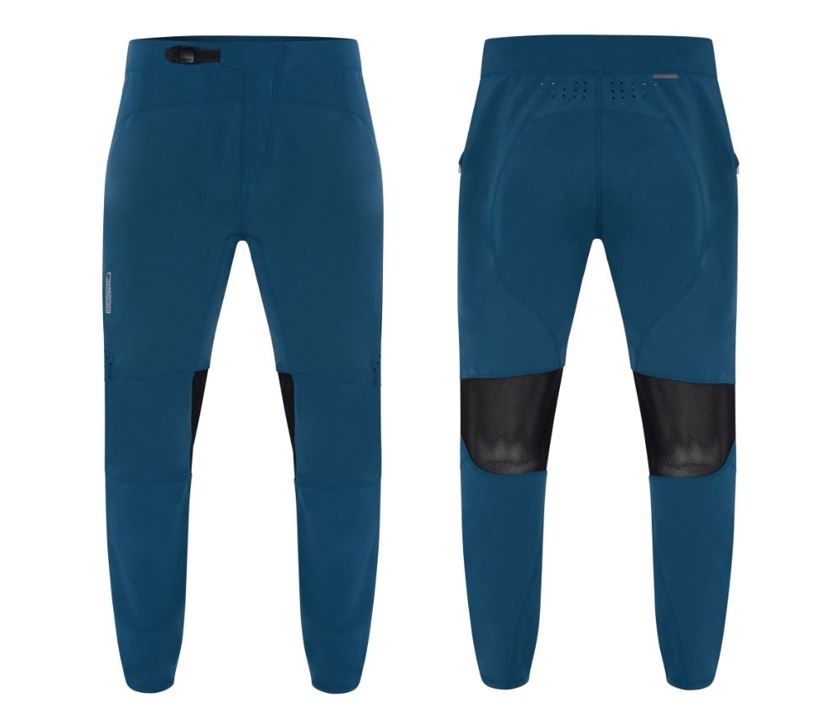 Madison Flux Pants
While soft goods are predicted to be sell outs for many brands over winter Madison has further developed its catalogue to offer an attractive new proposition for aggressive mountain biking purposes in its new Flux Pants.
Retailing at a competitive £79.99 the Flux Pants are built with a four-way stretch material which provides all day comfort and superb manoeuvrability on the bike. Overlaying that and keeping the British weather from dampening your customer's spirit, a DWR coating will see water bead of the surface.
Where waterproofing exists breathability can sometimes be an issue and so Madison's clothing designers have built in laser cut vents in the thigh, a rear yoke and knee aid with cooling, as well as a rear knee mech panel that acts as an exhaust vent to prevent overheating.
In terms of storage, two stealth stash pockets provide security and storage for your essentials. All of this comes with the limited lifetime warranty that has seen Madison's clothing gain in popularity thanks to the peace of mind offered to the customer. With double and triple stitching in the most prone to damage areas there's a good chance such a guarantee will never be needed.
Lazer Jackal Helmet
Now found at the upper-end of the Lazer mountain bike portfolio, the Jackal helmet has come to market with a feature-rich spec sheet and one that has a seven-shell construction, optimised for maximum protection. That safety claim is backed by Virginia Tech's safety labs too, which scored the Jackal a 5 out of 5.

The placement of the ventilation channels provides sublime cooling; even when riding with goggles or eyewear. Lazer has stuck with a winning formula, designing the Jackal to feature its renowned Advanced Turnfit system which offers vertical and horizontal adjustments.
Recommended pricing weighs in at £149.99 for the MIPS iteration carried by Madison. Sizes span small at 52cm to 56cm through large at 58cm to 61cm.
Magura
Contact: 01455 823 303
Last year Magura introduced the MDR-C and MDR-P rotors, which are stiffened and optimised to meet the requirements of modern eMTBs and gravity bikes. The advantages: greater braking force, less fading and less risk of noise.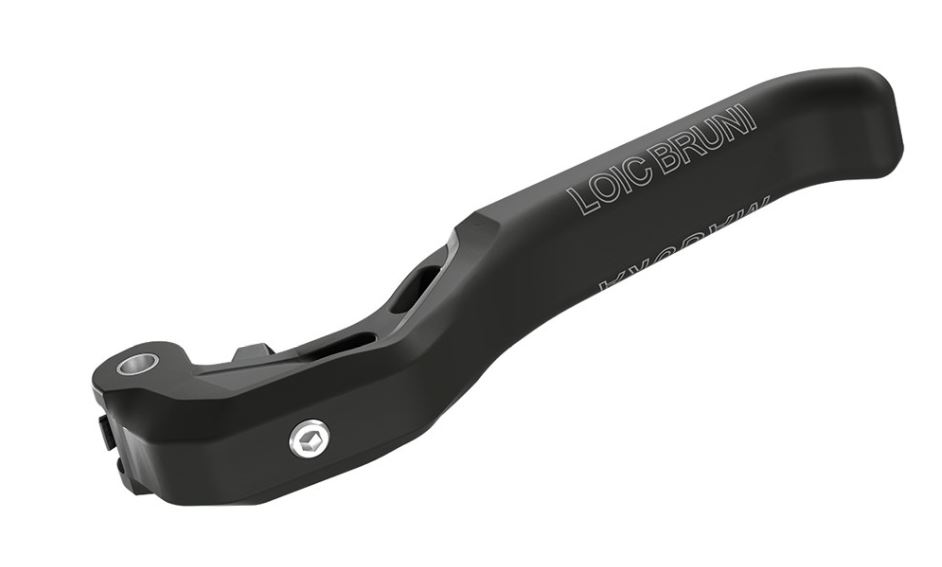 For model year 2021 the company is offering additional diameters and a centerlock version for its popular line of new products. Starting with the MDR-C rotors, this attractively priced all-rounder delivers solid performance for trail bikes and eMTBs, and it is suitable for tough city use too. The rigid design reduces vibration, contributing to quieter operation. The 6-hole version of the MDR-C is now also available with a 160 mm diameter, and the two-piece MDR-P rotor additionally comes in a 180 mm iteration. Stock is now available from Magura's UK headquarters.
Also new, the Shiftmix handlebar clamps and the new HC Wide Reach lever blade give riders a tidy cockpit and comfortable ergonomics. The former is a budget-friendly upgrade combining a Shimano I-Spec EV shifter and a MAGURA brake master in a single clamp. The result is a clean, uncluttered look. The I-Spec EV, Shimano's latest integrated shift/brake system, is used in many 12-speed shifters in the newest Deore, XT and XTR shift groups.
For those customers who may complain brake levers are too small, the Downhill World Champion Loïc Bruni has prompted an accessory upgrade in the new HC Wide Reach lever blade (HC-W) upgrade, which offer a wide lever width adjustment. In contrast to the weight-optimised 3D-printed version (HC LOIC BRUNI), the new HC Wide Reach blade is made of die-cast aluminium, contributing to a very attractive price. It's available in two versions – for Carbotecture and for Carbotecture SL brake masters – assuring compatibility with all Magura MT disc brakes for model year 2015 and later.
Upgrade Bikes
Contact: 01403 711611
DMR V11 pedal
DMR introduced the V11 pedal in November with instant dealer success. January sees Upgrade Bikes (home of DMR) receive their first bulk shipment, allowing dealers to stock up. With a choice of eight exciting colours, the V11 is a fully serviceable glass-reinforced nylon platform with its impressive grip credentials inherited from the formidable DMR Vault pedal. Retailing for a very accessible £50 it's expected to be a big seller for the off-road markets and perhaps beyond.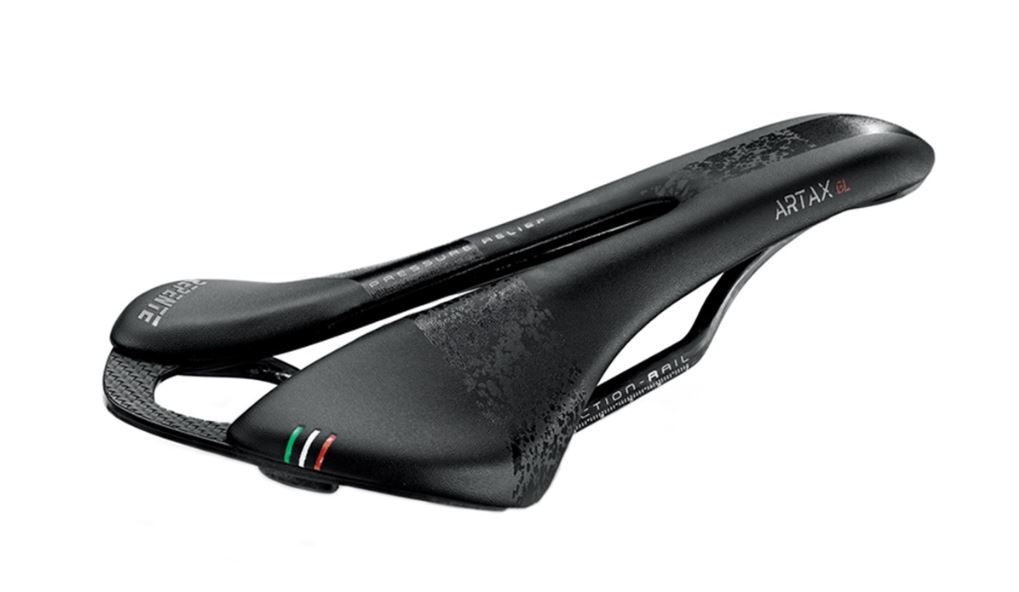 Repente Artax GL gravel saddle
Repente was one of Upgrade Bikes' new brands last year. Though relative newcomers to the saddle market, the Italian brand was founded from a decade of industry expertise. All saddles feature high quality handmade carbon structures that deliver comfort and performance. The new Artax GL favours the gravel rider and retails for £145 and weighs in at a scant 165 grams. Repente put great emphasis on shape detailing. The Artax GL has a more curved nose, slim front profile and deeper padding for maximum rider comfort and agility, in and out of the saddle, as well as a special non-slip cover material for all conditions.
In the absence of shows, i-Ride, Ison Distribution and Extra UK have also updated CI.N with their latest stock updates, which you can find here.