Tweedlove Events boss calls for world's first national park for cycling in Scotland
Following Scottish Borders Council's announcement of the £740,000 economic benefit brought by TweedLove's cycling events in 2018, event company director Neil Dalgleish says it's time for the area to step up and make the most of its assets and resources.
He proposes that the Tweed Valley and surrounding area should declare itself the world's first national park for cycling. "It was a Scot – John Muir – who invented the concept of national parks, and another Scot – Kirkpatrick Macmillan – who invented the pedal bicycle, so it seems fitting that we should invent the first National Park for Cycling."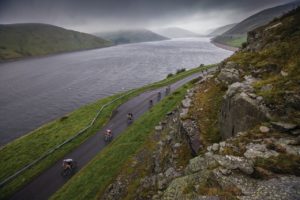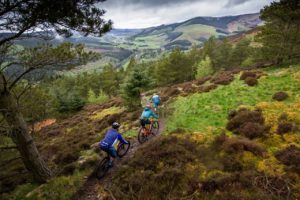 There's common sense behind the suggestion, says Neil. "We have something internationally unique and extremely valuable right here in the Scottish Borders, and it's the envy of many places around the planet – not least just over the border in England. Not only do we have a world class collection of mountain bike trails and off-road tracks, we also have access legislation in Scotland which gives everyone the right to roam on them. It's also extremely significant that we have a huge network of quiet tarmac roads through stunning countryside – it's an undiscovered road cycling heaven."
Dalgleish's company Hillside Outside Ltd, based in Peebles has promoted hundreds of cycling events over the last decade, which in turn have brought tens of thousands of visitors and millions of pounds to the area. The Borders cycling boom has brought particular benefits to the Tweed Valley area and towns of Peebles and Innerleithen in particular.
"No-one is going to do it for us, but let's not miss the opportunity," he continues. "TweedLove is launching what we hope will become one of the UK's biggest bike festival weekends this year," says Neil. "Traditionally, public funding is scarce or non-existent so what we've achieved has been made possible by a lot of hard work and the support of a real 'can-do' community. It's largely people power and a lot of motivation – not local or national government policy – which has recently got this area to where we are as a bike destination. As a result there's real scope for some joined up action to take us forward – the potential is huge."
More info: www.tweedlove.com