Under-Cover "waterproof roof for bicycles" seeks global partners
Set for this year's Eurobike show is a new concept in keeping foul weather at bay, Under-Cover's "waterproof roof for bicycles".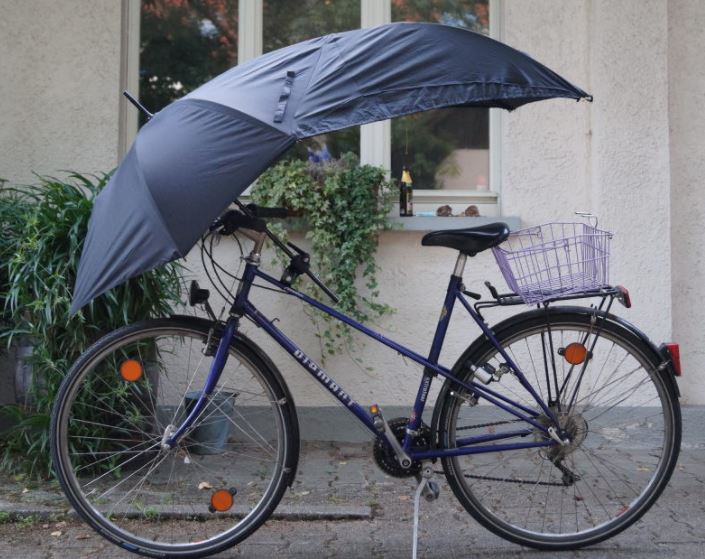 Putting a new twist on giving cyclists overhead coverage, the Under-Cover is a part worn, part bolt on accessory shelter that folds away when not in use into a compact frame-storage bag.
At present the firm is preparing for production of its first batch and will soon begin marketing efforts.
Similar products have come to market before now, including the Veltop and Dryve, though creator Thomas Schmidt believes his patented design offers cyclists a more versatile and packable solution that is easily and quickly clamped on during sudden showers.
Samples are now available to prospective international partners who can contact Schmidt via email here.