Upgrade Bikes becomes exclusive Thomson distributor
Upgrade Bikes has inked a deal with aerospace engineers and bike parts makers Thomson. CI.N speaks with Rory Hitchens about the gap that the label fills and its advance into exotic materials…
It is often quite easy to spot when Upgrade's marketing guru is holding a bike industry secret. He'll drop a hint, but never talk until the time is right; whether intentional or not it's a talent that keeps trade journalists' curious about what tricks are up his sleeve at any one time.
When we first learn there's something big cooking in the background we're stood on the South Downs in the pouring rain and if it weren't for the fact we were riding the Kinesis demo fleet we might well have spotted a clue adorned to Rory's own bike.
Weeks later we learn that, in quick succession to the addition of handmade saddles from Selle Repente, that the distributor has picked up Thomson's sought-after bike components. It's a timely switch in the portfolio that sees a gap left by Ritchey's departure filled by a brand that is similarly coveted by bike builders and consumers seeking upgrades alike.
"This has been on the radar of Upgrade Bikes' founders Matt Ryley and Damian for 20 years or more, it's a beautiful brand to have, so I'm happy to have spotted its availability. Shops I've no doubt have been missing Thomson," says Hitchens.
Primarily an aerospace business, Thomson has been impacted both with the positives and the negatives of the Covid-19 pandemic. On the one hand it has seen its production of high-spec parts for aircraft dip in line with demand in the travel business, but on the other has gained with its bicycle componentry. For many, it is Thomson's engineering background that proves such a draw and it is what Hitchen's describes as "reassuringly expensive" at the higher end of its catalogue.
"I first noticed this brand back at Interbike when it was at Anaheim, so that's some time ago. I was at the time working for a competitor and strolled by to watch a video of our product getting destroyed on a monitor attached to their booth. The Thomson product was being similarly hammered, but lasted much longer thanks to the tolerances they work to as a company," says Hitchens.
Two decades ago when Upgrade first has eyes for Thomson it was seen as a mountain bike brand, but shops dipping in to the catalogue today will find goods for road, CX and increasingly gravel. Keeping it nice and simple, everything's sold in either black of silver and at one of two tiers; Elite and Masterpiece.
For the bike shop with an Upgrade account it compliments the rest of the portfolio well. A Kinesis frameset finished with Thomson's bars, posts and stem, perhaps topped off with some forged Praxis rings and Challenge tyres would create a custom build that most of us would be thrilled to own.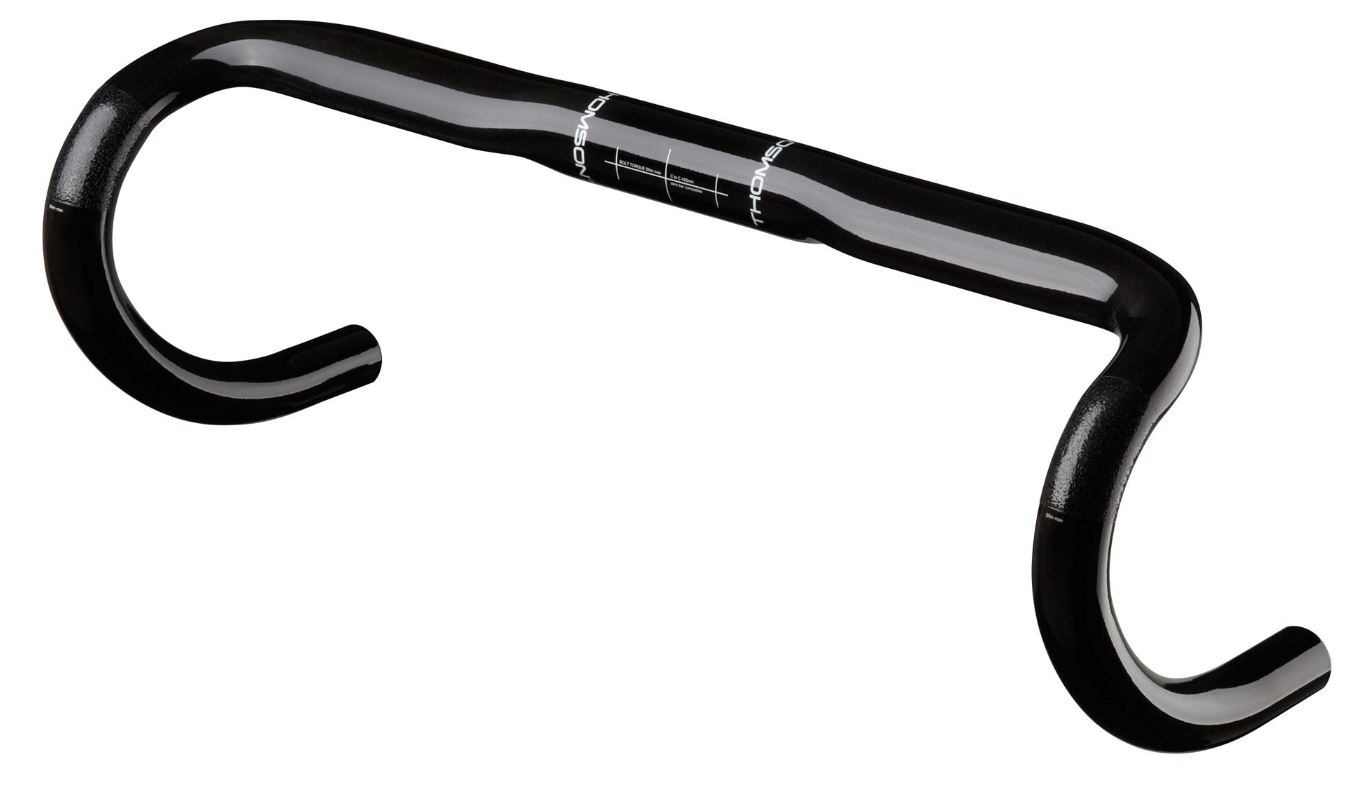 "Thomson offers every size under the sun still, so there's no build they cannot complete, retro or new," says Hitchens of a little considered USP of the brand. "But they're innovators too. Poor old dropper posts had a torrid time in the beginning, but Thomson's engineering standards meant that theirs has always held its reputation and theirs is fully serviceable. There are revisions coming soon, including a black stanchion, so they're always listening to the market. Upgrade is waiting for the black iteration to land and there will also longer drops arriving, likely 150mm."
Perhaps most exciting of all, Thomson will be applying its same stringent standards to new lines in both titanium and carbon. While these will be made in Taiwan, we're told that where the brand has always prioritised strength, it will now be pursuing those seeking weight savings as well as the brand's famed longevity.
As put by Hitchens: "If it's titanium and it says Thomson on it that's really means it'll go the distance."
Shops wishing to take stock can make pre-orders now, while those wanting to view the range carried in the flesh can expect a debut showing at January's CoreBike exhibition. Product highlights in the catalogue now available include a super short 32mm reach mountain bike stem which is bang on trend and a range of handlebars spanning flat and risers for the mountains and various drops and flared styles for the road and gravel markets.
To browse the stock on the Upgrade Bikes website, head here.