What's life like in the cycle tourism business at present?
It's something many enthusiasts will have pondered at some stage in their careers; what if I could earn by traveling with other like-minded individuals, in the process contributing to cycle tourism's surging economic worth. Is the reality so rosy? CyclingIndustry.News speaks to More Adventures' Tom Shooter about the market's ups and downs…
How did you get your concept for the business and how does it differ?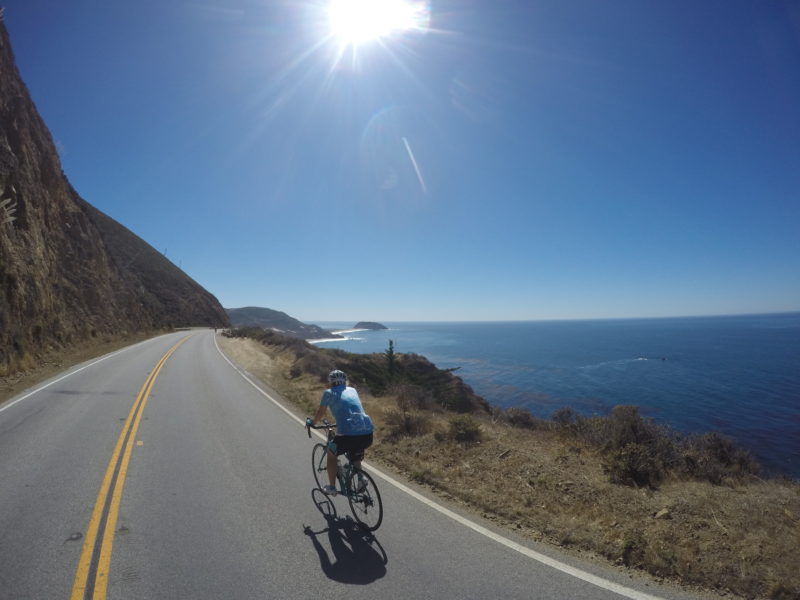 I worked for a number of adventure travel companies, leading groups on holidays and challenges throughout the world. While driving to the Isle of Skye on a climbing trip in 2010, my business partner and I began discussing the possibility of running our own business and what (we thought) it would entail. We knew that there was a market for supported adventure cycling holidays and that the industry was growing rapidly.
There was demand from people who wanted to have an adventure and challenge themselves physically, but who also wanted guides, accommodation, food and transfers sorted out for them. Initially we began copying what other companies were doing and running many of the more popular trips within Europe, but soon clients were giving us ideas of new trips and we found ourselves designing more bespoke trips, which is now where a lot of our business comes from. We pride ourselves on the attention to detail that goes into planning each trip, the fantastic routes that we offer and the quality of our leaders.
What's your role within the business?
I own and run the business. This means I wear many hats and every day is different, but I also have an excellent team around me who offer support and expertise in every aspect of the business. It can get quite hectic but there are plenty of perks, the best of which is that I can choose which trips I'd like to work on myself!
Did you receive funding to get started?
Not initially. The business began simply as a website and we self-funded the design and hosting. We had a limited marketing budget so had to be intelligent with how to get clients. In the very early stages my business partner and I locked ourselves in a room in front of our computers and learned everything there was to know about Google. Most importantly, how to get on the first page. We decided on several search terms that suited our profile and then spent hours creating back-links, getting articles written and optimising our website so that people could find us. It worked, and soon we had bookings coming in through the site – our business was off the ground.
What services or trips do you offer?
We offer supported road cycling holidays all over the world, from training weekends to multi-day tours. Some of our most popular trips are Coast to Coast Italy, Cycle California – San Francisco to LA and London to Amsterdam. However, we are designing more bespoke trips than ever, which allows us to create more diversity within the business and keeps us on our toes.
What changes have you seen in the cycling industry over the past 5 years?
One of the most notable differences is that more people are following professional races, which in turn leads to an increased interest from amateur cyclists to visit these amazing places and cycle those famous routes. We are seeing far more riders who want to tackle the same climbs, visit the same hotels and experience a little of what the pros do for themselves.
Budget airlines have undoubtedly made these destinations more accessible, and some airlines have completely changed their luggage allowances to cater to the increase in cycle tourism. It's now more common than ever to see riders with bicycle luggage at airports.
Another change is undoubtedly the upsurge in demand for clothing and gear, and the resulting growth of the cycling apparel market. There has undoubtedly always been a desire to get the lightest bike, the coolest helmet and the prettiest jersey design, but I believe this has been taken to a new level. It is an extremely competitive market place, with new providers appearing on the scene daily, each with a unique selling proposition. There are also budgets to suit everyone, from the Rapha's of the world right down to cycling shorts sold in Aldi. Cycling doesn't have to be an elite sport, and it has become far more accessible as a result.
What made you choose this type of business?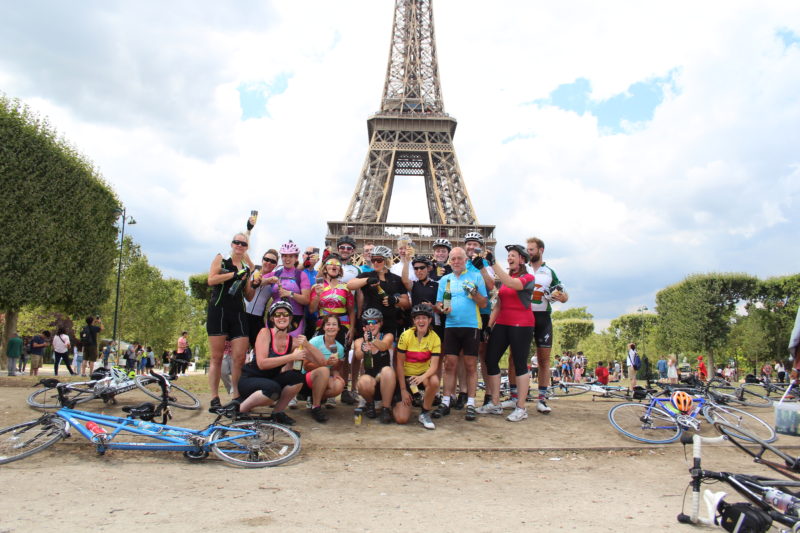 I've always been hugely passionate about active travel. I love the way that cycling allows you to really immerse yourself in a landscape and absorb it at your own pace. To provide that experience for other is incredibly satisfying.
What advice would you give your 30 year-old self about running your business?
Focus on the business tasks that matter. When starting a business it's all too easy to get caught up with tasks that really don't drive your business forward. Recently, I've read about Pareto's 80:20 law and I would tell my 30 year old self to write down the 20% of tasks that deliver 80% of the results, and focus on them. I also wish I'd read The E-Myth Revisited by Michael E Gerber. He describes the various categories of being an entrepreneur and how in the early stages, every role is undertaken by one person – you. However, in order to grow and scale we must outsource and delegate.
How do you use and leverage technology in your business?
Around ninety-percent of our marketing is online, through our website, on social media, advertising space, and through email marketing. Aside from being an online brochure for our trips, our website also manages all bookings, takes payments, issues invoices and sends reminder emails for outstanding payments. Our clients also get an individual login where they can view all of the trip documents, see any outstanding payments and get in touch with us. All of our trips are planned using a comprehensive range of refined spreadsheets and we use Customer Relationship Management software to track correspondence with clients.
We plot routes using Strava then load these GPX files onto Garmin Edge units to be used by our guides. You could say we leverage technology at every step.
What's surprised you the most about running a business?
The freedom and flexibility it can give you if you set up the right systems. All too often I hear people complaining that they are working every available hour on their business. While I agree, there will be days and weeks where all I seem to do is work, I am constantly refining and tweaking the systems in my business and outsourcing tasks to free up my time to do the things I want to do.
I've also been surprised at how much good you can do through a business. We have organised charity cycle rides that have raised thousands of pounds for charities. We've been able to help with the logistics, safety and planning, and the charity has benefitted from the fundraising undertaken by the riders. It's a very humbling and rewarding experience.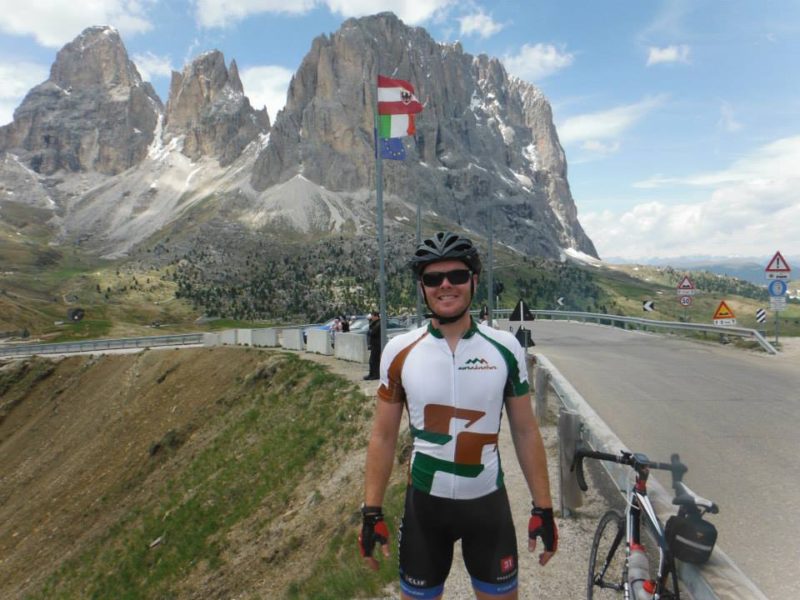 What challenges have you faced and how have you overcome them? 
As the popularity of supported cycling trips has increased, many more providers emerged to meet the demand. In order to compete, we initially undercut many of our competitors, but soon realised that this was not financially viable. While undercutting other companies undoubtedly got us a foot in the door and has built a loyal customer base, we should really have backed ourselves and the quality of the product we were offering. Alarm bells certainly started ringing when clients began saying "your low prices nearly put us off".
Most of our trips are open which means we need a minimum number of riders to make them financially viable. With limited marketing budgets we sometimes struggled to fill our trips so were forced to cancel. This is something we really dislike doing so we have occasionally run trips at a loss. However, we've considered the media (photos, video and social media impact) to be of far higher value than cancelling a trip and letting people down. It's difficult to quantify, but I feel this a far more proactive approach.
How is the appetite for cycle tourism at present – growing or declining?
It is absolutely booming! The popularity of cycling has helped, along with the desire to lead more active, healthy lives. Once you've cycled in a few places around the UK, the logical next step is to go further afield and explore other countries. In addition to this, cycling as a sport can be a relatively low-impact means of keeping active well into old age. As people are living longer, healthier lives, they want to carry on cycling and exploring well after retirement. The family cycling holiday sector is also growing, with more tour operators offering packages that cater for parents and children.
What challenges exist within the cycle tourism segment at present?
I think the major challenge as a business is differentiating your business against competition. There are plenty of operators that undercut others, but offer a similar product (I know, I've tried this tactic myself!), but creating a higher level of value is definitely the key. Just ten years ago many travel operators were selling their overseas trips claiming that it would be guided and led by a UK-based leader. However, the quality of local in-country agents has improved in recent years, allowing UK-based tour operators to cut the cost of sending UK-based leaders. While I agree that the standard of overseas in-country agents has improved, I still believe that many travellers prefer UK-based leaders in some parts of the world. It's an exciting time with plenty of opportunities out there.
How can others in the bike business get involved with More Adventure – can shops assist in package sales?
Absolutely. There are plenty of ways in which other in the bike business can get involved with us. We are passionate about local businesses and love to see good local bike shops thrive. We are happy to offer discounts to local bike shops and their customers.
Alternatively, if a bike shop or other bike business wishes to organise a ride for publicity or fun, we can certainly assist them. In fact, we are starting a bike shop guest blog whereby they simply answer a few questions about their business. We then feature them on our blog with links and further information, and their blog will also feature in our newsletter.
Is cycle tourism a lucrative business?
I think business experts would argue that it's very difficult to become a millionaire running a cycle tourism business. There are certainly some companies out there that have scaled up, have one (or more) offices, plenty of staff, and turnover millions a year. They are the exception, however, and many are simply a conduit for local agents who deliver trips on their behalf.
Due to the different countries we visit on our tours and the volatility of currency exchange, it can be difficult to predict what pricing structures to put in place, and this has definitely been a challenge over the past few years. However, if you're looking at a means of generating an income doing something that you love and getting paid to cycle around the world, then it could be something to explore!
What are those with travel ambitions asking for from their tours?
I think a combination of things. Great routes, fantastic leaders, delicious food, beautiful landscapes and plenty of fun! We are in the business of creating and delivering bucket list adventures that will create memories, so we want to deliver on every level.
If you'd like to find out about More Adventure, please visit www.moreadventure.co.uk. Tom also blogs about his personal adventures on his website www.tomshooter.co.uk.