Who writes the user manuals found in the industry's bike boxes?
Suppliers of bicycles and components will know all too well the hoops to jump through in order to bring a product to market. There's tests to complete, standards to meet and shipping all over the world to consider in preparing a bike for the market.
But one detail that can be overlooked, particularly by the upstart producer, is the user manual – a no less important document written to familiarise the rider with a bicycle's features. At a time where design evolution is accelerating toward a future of integration – not to mention stronger, wider, stiffer and a number of other trends – it's a small detail that manufacturers large and small should consider from the very beginning. Thankfully, the work can be outsourced.
inMotion mar.com are one business that saw the need to offer this service some 12 years ago and have since developed various modular standardized bicycle and/or parts user manual systems, including e-bike system manuals, assembly and service instructions, legal and technical consulting and many more. InMotion's client list has grown to include some of the world's leading bicycle and electric bike manufacturers around the globe.
Managing director Uwe Weissflog told CyclingIndustry.News: "Over the last few years new bicycle types, even complete new categories and technologies have been developed at a fast pace. Besides generating new sales opportunities, addressing a more fractured buyer audience also means that a lot more attention to detail and increased SKU's for the industry are required. Fat bikes, gravel bikes, MTB's with 3 different wheel sizes, and especially e-bikes and S-Pedelecs of any kind, offer plenty of choice to new and existing consumers both.
"The question no longer is: "How many inventions can one generate in one season?" The real question has become: "How can bicycle and component makers keep up with the necessary information flow to not only their first audience the dealers, but even more so to the esteemed final buyer – the consumer."
With many predicting the future of the bicycle to involve an ever-greater level of non traditional technology integration, a user manual is often no longer disposed of with the box, but retained to enable the rider to get the most out of their ride – whether it be reading up on suspension tuning, or dialing in a modern e-bikes head unit to show your preferences.
"As all these high tech features continue to rapidly trickle down on an increasing number of models, at more affordable price points, the appeal to a fast growing buyer potential increases significantly. The time frame for each production and buying cycle, however, speeds up as well," says Weissflog.
Marketing copy is simple enough to formulate and captivate the consumer. Detailing how a user can safely and enjoyably maximise a bike's potential is entirely different, something Weissflog is careful to separate.
"First and foremost, it is about making sure that the user can actually benefit from and use all those nice details offered on his bike – whether component or accessory – and is informed how to use them in a safe way. This will not only protect the user from potential harm; it will also protect the brand and company from any problems stemming from misuse or wrong handling.
"Recalls and Litigation, unfortunately, are an increasingly frequent and costly occurrence in our industry. One way to protect your company and brand is your technical documentation, which should offer easily accessible, technically informative and protective user information. Professional, well prepared technical communications to the various audiences translates directly into fewer problematic issues. Larger brands or multi brand companies can address this task via their own departments, highly skilled engineers and legal staff. Many companies though do simply not have the man-power, or the constant need to have these types of services catered for in-house due to all the cost involved. So it is no wonder that, similar to any parts purchase, technical communications and documentation can also become a line item on the bike BOM."
Legislation changes, though often drawn out over a period of time, can be impacted by regional issues. Although no significant changes to rules and regulations are expected, Brexit, for example, threatens to complicate matters for the UK. On this front too it pays to have the right and relevant knowledge.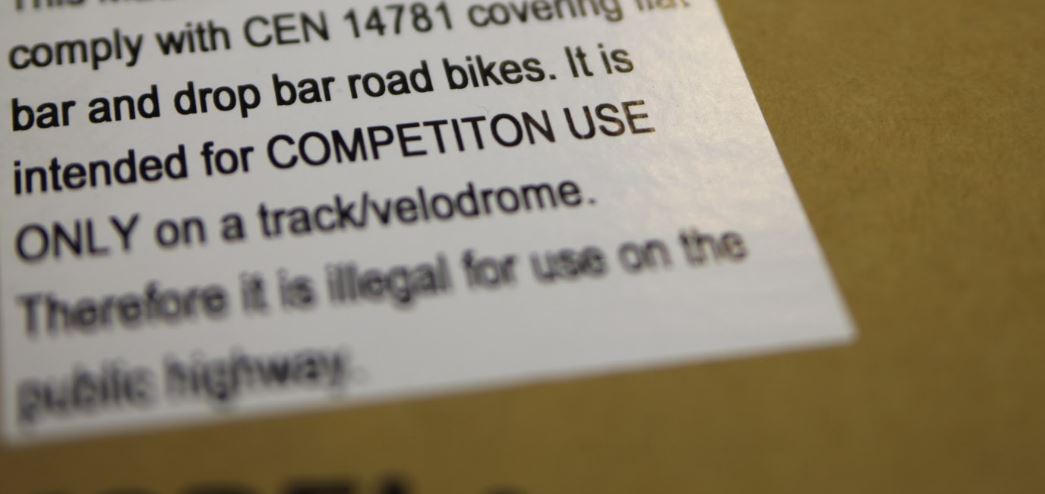 As the EN/ISO states, a product is already considered faulty when it is delivered without a user manual, or with a user manual that is not in the language of the respective country.
"Language is actually a huge task to tackle for every company in our globalized world economy," explains Weissflog. "The fewer efforts needed to ensure that the right languages are available, the easier and more cost efficient the solution. Naturally, proper translation – preferably by a certified translation company – is crucial, especially in technical and legal information – one has to ensure that no legal issues can arise due to a misinterpreted term or note that might lead to wrong handling or faulty usage of the product."
Besides the legal aspect, it remains a largely underestimated fact that a good user manual is also an important marketing tool. It not only helps to reassure the consumer of the value of the purchased product and brand, but it also offers additional benefits.
"For an industry that faces increasing nomadic buying channel behaviors a solid user manual serves as an excellent tool for increased and improved customer relations between brand, dealer and consumer," says Weissflog. "Currently, more than 25
different bicycle types are covered by InMotionMar with many options of manual systems in more than 20 languages."
A NOS (never-out of stock) system for standard neutral manuals in many languages, as well as printing and shipping services are provided from two main locations in Germany and Taiwan, catering to both European and Asian production facilities.