Associated Air captures e-bike industry's demand for overseas shipping
Advertorial: Associated Air 
For the bike retailer a delivery partner is like gold dust and in fact can be an important factor in retained profit, especially for those shipping a large quantity of bikes to customers.
Arguably, with electric bikes selling the way they are and ongoing demand at an all-time high, it's never been so important to source a courier that understands not only the pressures on cycle retailers margins, but the rules and regulations that come attached to shipping both high value and hazardous goods.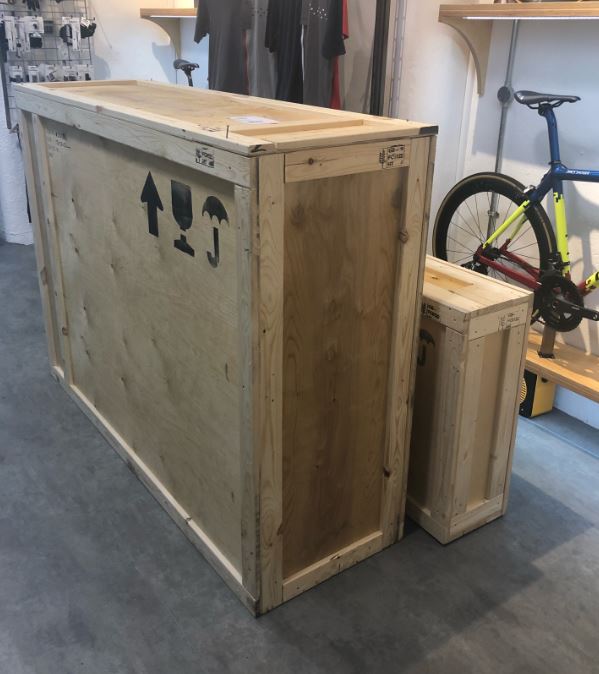 Though in business since 1987, Associated Air has in more recent times begun to stack up a depth of bike industry clientele, ranging London's urban cycling specialist Velorution to high-end specialist Bespoke Cycling.
Liam Lynch at Bespoke Cycling has high praise for the service: "We have used Associated Air Services for a number of years now, and have developed a level of trust and reassurance that you just don't get anywhere else. Whether it's a small parcel in London, or a high-value bike to Hong Kong, we can always rely on them to get the job done. Their personal service and ability to find simple solutions to complex problems has made them an invaluable extension of our business, even more so in recent times."
With average sale prices of bicycles rising in tandem with consumer buying habits increasingly starting online, a high level of trust is required of logistics partners. Noting the trend for expensive bikes going through its books, Associated Air has taken steps to offer bespoke services to shops, including custom-made cargo boxes that are designed to ensure the contents are well protected in transit. It's services like this that has steadily built trade interest.
"We've always worked with bike companies, but becoming a genuine 'go-to' supplier has been a more recent development," explains Charlie Russell, Sales Director at Associated Air. "We first saw an increase in cycling companies using our services back in 2009, I think demand grew massively in the UK after Team GB's success at the 2008 Beijing Olympics, this probably created an even bigger appetite for British made cycling products worldwide. Then in 2016 we established some great partnerships with leading London stores. Word about our reliability and knack for problem solving got around and now we work with everyone from small stores to big manufacturers like Specialized UK."
Bespoke bike boxes aside, a good portion of cycles sent via Associated Air now carry the extras associated with electric bikes; and for the bike retailer that can present a headache without expert guidance on shipping.
"Unlike most couriers we're fully dangerous goods certified which means we can send batteries (individually, or built-in to an e-Bike) through our normal express and freight channels," says Charlie. "With something like batteries (or any other type of hazardous cargo) it's really easy to get into trouble with customs authorities, often with totally innocent intentions, so we make sure every box is ticked and each form is signed before allowing a shipment out of the door. This can sometimes involve multiple calls, emails, scanned documents and hours of admin, but our customers' reputation from an exporting perspective is incredibly important to us."
For those shops seeing an increased trade in electric bikes to be shipped, Associated Air does have some tips. These are to ensure that packaging is as secure as can possibly be and not re-used if damaged. The box must be appropriately sized and sturdy. Obtaining the manufacturer's Material Safety Data Sheet (MSDS) can also reduce your shipping costs and reduce delays in getting a product to the customer.
With a strong volume of e-Bike sales, London's Velorution has been a beneficiary of working closely with the logistics business for several years already.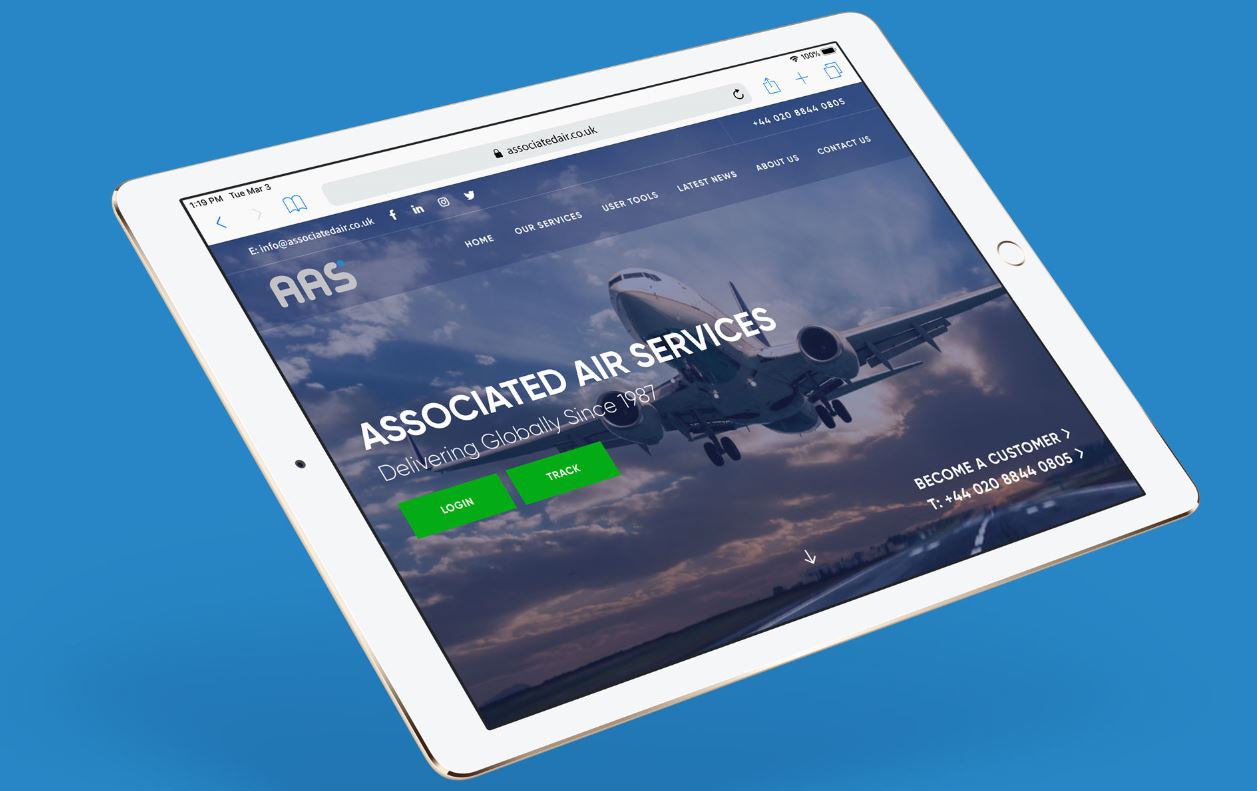 Operations Director Andy Hefferman says: "There are slightly cheaper options out there, however our customers are happy to pay a little more for their delivery as Associated Air ensure it arrives quickly and safely. They care as much as we do about their customers and after all you pay for what you get. We have never experienced any problems with the multitude of shipments we have sent and the bespoke packaging for some of the high-end bikes and E-bikes we send overseas is invaluable.
"We have never experienced any problems with the multitude of shipments we have sent using their services, they have tailored their system to incorporate the types of products we ship, this includes producing bespoke packaging for some of the high end bikes and E-bikes we send overseas."
That digital system is laid out for ease-of-use on all devices, giving customers an at a glance understanding of each step in the delivery process, as well as a concise ordering process.
"The customer portal is very straightforward to use and the collection service is efficient and all shipments are handled with the utmost care," adds Hefferman. "We would recommend them to anyone who is sending deliveries worldwide as you know with the service levels provided by Associated Air you would have peace of mind from the moment it leaves to the moment it arrives with your customer.
The firm's internal system selects a ground carrier upon order depending on the weight, dimensions or individual requirements of that consignment. This gives great flexibility. By offering a wide range of possible shipping networks the business has been able to keep all of its delivery KPI's in place throughout the coronavirus pandemic. Online tracking technology was one area that saw investment, enabling shops to be in control of each shipment, thus offering their customers peace of mind throughout. Associated Air has API links in place with all of its agents, which means your business gets instant updates regardless of time-zone.
For overstretched businesses that are handling a high turnover of goods, Associated Air Services further differentiates by offering bespoke fulfilment solutions.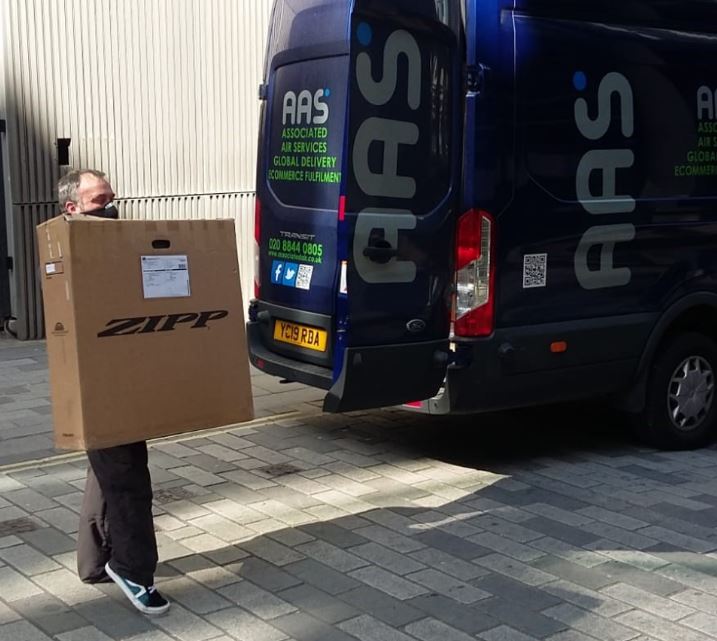 "Online order fulfilment is massively time consuming for any retail business and with our advanced warehouse management system we can guarantee complete accuracy, on-time delivery and perfect packing creating happy customers that buy more, return less and leave better reviews," says Charlie. "Customers that have outsourced their order fulfilment to us have gained more than spare time. Our precision gives customers the confidence to invest in marketing, product development and other important growth channels. Having your logistics under one roof can also be a great way of streamlining overheads."
So, with the machines somewhat in control, are shops in danger of losing that human element when a personalised message is needed?
Charlie concludes: "There's no, 'press 1 for this or press 2 for that'. As an Associated Air Services account holder you can get straight through to one of the team and get the answers you need, including advice on compliance with shipping regulations on each package; it is the responsibility of your dedicated Account Manager to ensure you're fully up to date with the rules.
"Excuse the plug, but our social media channels are also a great tool for keeping up to date with what we're doing and any changes that might affect your business, you can find us on most platforms by searching @AASCouriers."
Advertorial: Associated Air