ZyroFisher boss targets turning distributor into a £100 million business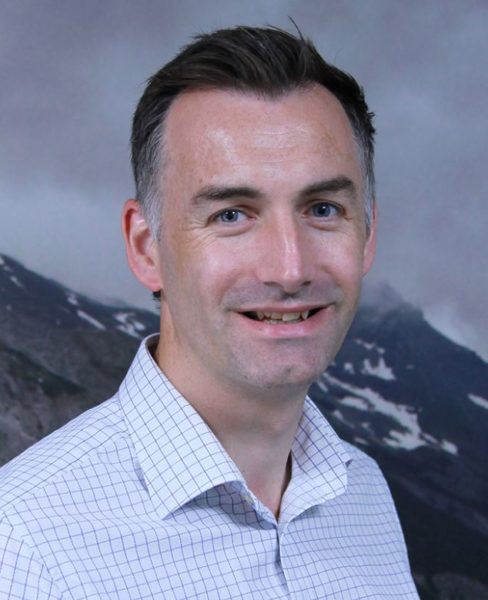 Nearly 18 months on from Zyro's acquisition of fellow distributor Fisher Outdoor Leisure the business is now in command of a portfolio of around 50 of the industry's leading labels. CI.N catches up with ZyroFisher CEO Matthew Barker with a view to finding out a little more on the firm's strategy going forwards…
Back in April of 2016 when the pairing of two of the UK's long-established cycling distributors was announced, initially the bicycle business at large had more questions than answers. Coming just months after the merging of two of the industry's largest online players, now two £35 million distribution houses were coming together primarily under Zyro's impressive Darlington facility to form one £70 million goliath.
With the dust now settled, the company has emerged a leaner yet more efficient machine. Boasting some 250 staff, 22 of whom are on the road and with a new 2,000 square foot southern office and showroom almost neighbouring Luton Airport, dealers will find a business geared up around best practice ideas from both inside and out of the bicycle business. Barker's experience, along with the wealth of knowledge employed within the north and south buildings gives the business plenty to draw on. Yet ideas don't always come from within, explains Barker.
"We very often look outside of the bicycle business to observe trends in other businesses and draw inspiration. The challenge for the distribution channel – and I believe we do it well – is to continue to add value while expectations increase both at the top and the bottom. I'm confident that we are good value for our margin for both brands and retailers."
In order to retain that value, ZyroFisher's investment in its infrastructure, both logistically and digitally, has been significant. Acknowledging that the bicycle business is in the midst of perhaps unprecedented change, Barker anticipates that the trade isn't quite done consolidating yet. With leaner routes to market challenging for share of sales and applying the pressure on traditional routes to market you might expect that the business is concerned by some attractively priced competition.
"I don't see brands going direct to retailers as a threat," says Barker. "We do have to check our offering to make sure it provides that added value, but there's a plethora of reasons why I consider that dealers will not only want, but need an account with ZyroFisher. We've free delivery with no minimum, easy daily replenishment of stock and plenty of incentives to really get behind our brands."
One of these is the recently announced SRAM Platinum Partners scheme, an initiative that is exclusive to the distributor and offers partner stores access to the entire SRAM Group's portfolio, including an exclusive supply of Zipp and Quarq, as well as the most competitive pricing and free technical returns.
All of this is designed to drive the SRAM Group's portfolio to the forefront of dealers' minds and ensure the margin is there to be retained by the shop, says Barker.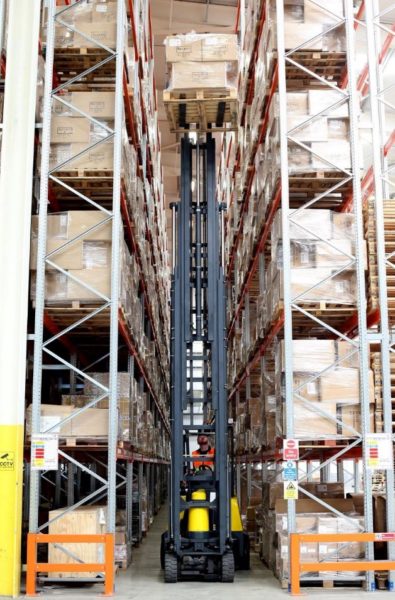 "I'd say to all of the dealers that choose Shimano by default 'try SRAM', really. With wireless electronic shifting, Eagle 12 speed groupsets and ShockWiz, SRAM's innovative product range is industry leading. The benefits are also there to give dealers the opportunity to earn well and the demand for workshop goods is stronger than ever. People are excited by our market and assessing strongly where the money is to be made in this business and the workshop plays an important role, so it's worth some careful consideration."
Noting the evolution of the bike shop toward more service offerings ZyroFisher in January debuted the ID Match BikeLab bikefitting gear to CoreBike visitors. Available to trade accounts by the time you read this, the kit is said to be the first three-dimensional biomechanical analysis software with the study of functional angles – the result of long experience muscle electromyographic analysis. It's additions like this that Barker feels to be crucial, much thanks to the personalised nature of the service and potential for longer-term customer relationships, as well as positive word of mouth.
Gradual brand additions to fill holes in what is presently a decent coverage of cycling's diverse product landscape is very much on ZyroFisher's radar, we're told.
"We have capability to handle at least £100 million in sales, or at least that's the next step," said Barker. "We're not a brand collector, but I think many dealers can see there remain gaps that could be filled and we will look to do that in time. There are, however, categories that are really taking off that we are keen to push. Look, for example, at the smart trainer category, 1X, power meters, e-shifting, gravel bikes and the surge to develop aerodynamics in products. There are clear sales trends that relate to innovation in design, so if you were to ask me for an outstanding category it'd not be a particular segment, just brands who continually drive performance and progress."
Himself bringing an e-commerce background to the table, Barker says that in modern retail the "one constant is change". So when asked how he feels dealers should defend against non-traditional competition he warns, "don't ever stand still."
"Never be a 'me too' business. Bricks and mortar retailers have the experience in the business, the changing rooms for customers to get to grips with products and many other unique aspects that can't be easily replicated online. The other piece of advice I'd perhaps offer is look at constants on the High Street and why they are successful. John Lewis is a strong example, they know how to drive interaction with products and staff, as well as create an in store experience for shoppers. Certainly they know their demographics and I think the bike industry is still learning in some areas. Female cyclists, for example, tend to shop differently and the experience in store must be a comfortable and familiar one not too out of touch with the modern high street. Because of the specialist and technical nature of our goods there's a real opportunity to stand out if your offering is unique."