Bike share market on the cusp of a shake up?
Never short of headlines, the bike sharing market may be on the cusp of a bigger than usual shake up.
Last week we reported on what is undoubtedly the largest deal in the history of the bike market, with Mobike sold for an eye-watering $2.7 billion. To give some sense of scale and the pace of growth, Jay Townley previously compared bike share giants against the market values of Giant and Shimano, drawing attention to a June 2017 rumour that ofo was teeing up a purchase of the former simply to get priority access to production lines.
Ride sharing and AI giant Didi Chuxing recently launched its pedelec sharing service. In tandem with this move, it has been noted that Didi, an ofo shareholder, is now competing with the iconic yellow-bike ride share giant. One of the owners of Didi – Alibaba – is now a significant shareholder in Meituan Dianping (Mobike's new owner).
ofo recently raised $866 million in an investment round led by Alibaba Group Holding Ltd. At the time, founder and CEO Dai Wei said: "Ofo has been transitioning from a phase of rapid growth to a stage of high-quality development."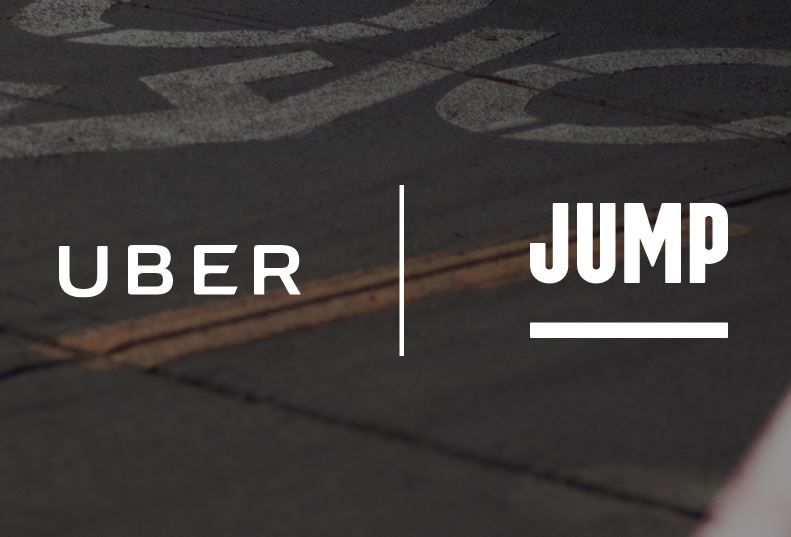 Furthermore, this week a bike share service that integrates with Uber – Jump Bikes – is said to be listening to acquisition and investment offers in excess of $100 million, with options said to include a full sale to the ride hailing giant.
At present, Uber users in San Francisco and Washington, D.C. can rent Jump Bikes via the Uber app as part of a pilot scheme. Jump charges just $2 for every 30 minutes of hire with most journeys coming in shy of that length.
TechCrunch reports that those circling Jump (which launched as Social Bicycles) include Mike Moritz of Sequoia Capital, though others are said to have tabled tentative offers for the e-Bike sharing biz.
Jump recently raised $10 million in Series A investment, with Menlo Ventures and Sinewave Ventures taking a leading role in the round.
The fierce competition emerging seems to centre on those platforms with an existing or fast emerging electric bike offering.