BikePlus joins the Cycling Industry Club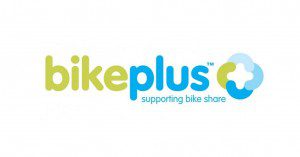 UK bike sharing representative body BikePlus has followed Bosch, See.Sense and Autonomy to become the latest member of the ECF's Cycling Industry Club.
Earlier this week, BikePlus launched an electric bike sharing scheme alongside Brighton University. The event was supported by the UK's Transport Minister Andrew Jones.
Bikeplus describes itself as a new representative body for bike sharing in the UK which aims to optimise the social and environmental benefits of cycling by supporting the emergence of the effective widespread availability of pooled bikes.
Bikeplus will now share best practice and collect data to facilitate a fluid flow of knowledge throughout the industry.
They said of joining the industry advocacy group: "We look forward to being a member of the CIC in order to learn from European colleagues, to develop partnerships with those working similar projects in other countries."
You too can become a member of the CIC and commit to the ongoing advocacy efforts – simply register your brand's interest here.