Brompton announce price decreases on 2017 lines for overseas buyers
UK folding bike giant Brompton has announced a number of price decreases as a result of both efficiency improvements at the new Greenford factory and currency shifts.
Bucking a general trend for increases in the wake of Britain's proposed European Union exit, Brompton has now announced price shaves on: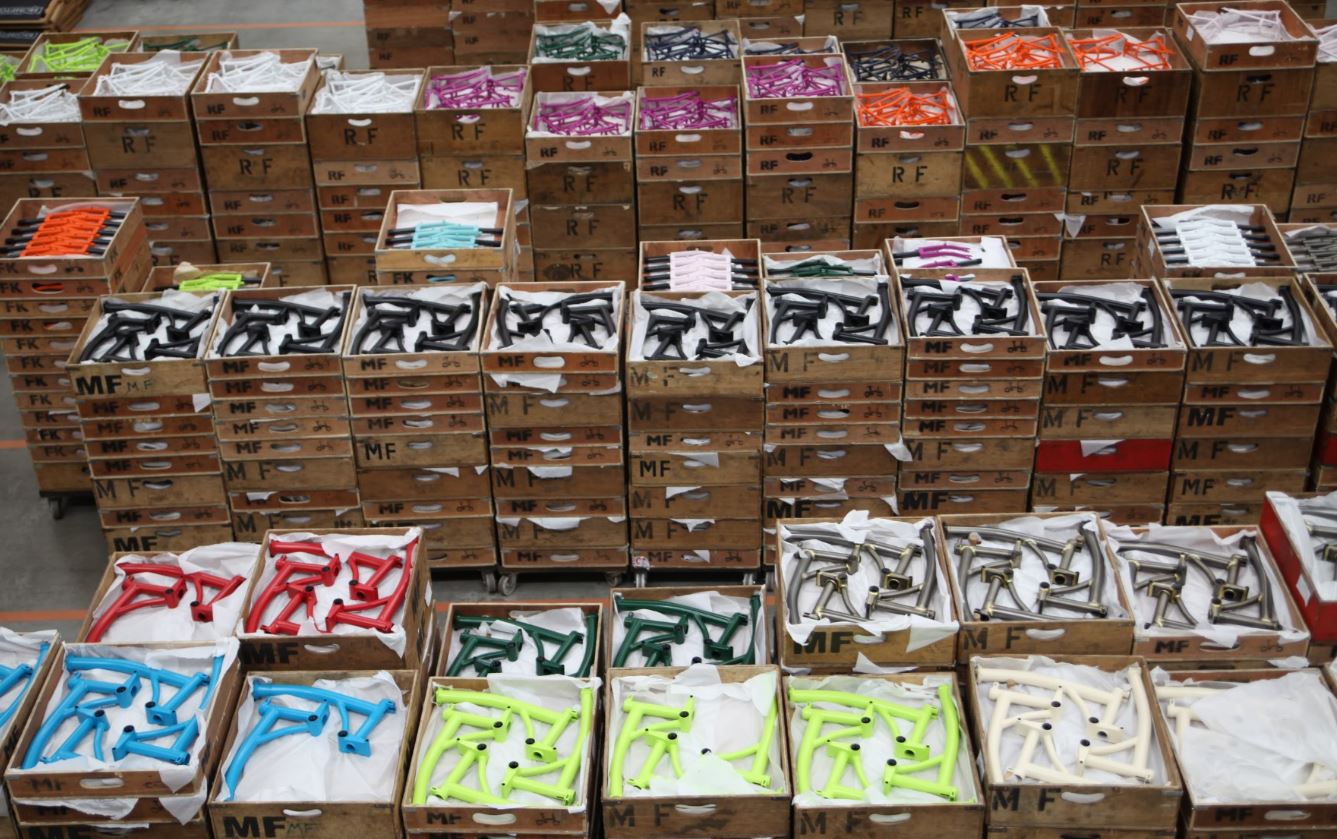 Bike base price reduction by $51, from $1250 to $1199
2 speed gearing option by $20
3 and 6 speed gearing options by $40
Fenders (mudguards) by $5
No more color surcharge
UK pricing is at present staying the same, Brompton has told CI.N.
"We are actually adding value to the bike by removing the surcharge on the extra colours (not including our premium colour range) when configuring a bike," the firm said.
The latest product innovations include an evolved handlebar shaped, ergonomic single lever indexed gear, and the world's lightest locks on grips.
All Bromptons remain manufactured in London, with the company recently opening up a new 84,000sq.ft. factory that can run two assembly lines simultaneously, allowing for more flexibility and agility in the manufacturing process.
Pricing for Europe is to follow shortly.
To read CyclingIndustry.news interview with the firm shortly after the opening, click here.