Caffeine Injection creates low cost bike hire module for shops
Caffeine Injection has built a new bike hire module that can be implemented into shop websites, or deployed as a standalone site.
Built to reduce the time and expense in operating a hire fleet manually, the new platform is said to enable shops to automate the process, thus enabling the customer to see and book available bikes in real time, then proceed immediately to online checkout.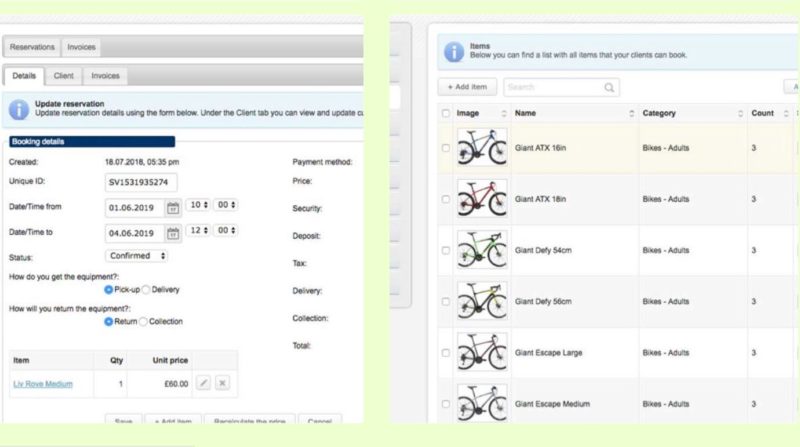 Creator of the platform and bike industry veteran Steve Baskerville told CI.N: "I recently had to come up with a hire solution for a client who hires out bike boxes. He estimated he was losing upwards of £100 a week due to potential customers not being able to check availability and hire instantly online. I looked around at the existing cloud-based solutions and whilst most were really good, they were all far far too expensive for a small scale hire business. So, with the help of of some clever off the shelf modules I built one from scratch, that, while not having all the features of the more expensive solutions, is more than adequate for most bike hire businesses, and costs a fraction of the price!"
That cost is around £50 a month plus a £250 setup fee for a client looking for a complete online hire shop, however for adding a module to an existing site the monthly fee is just £20 plus setup, depending on which platform they use. (Typically £1-200, we're told). Existing Caffeine Injection customers may be eligible for a discount.
Though not carrying some of the high-end features found on more expensive systems, features nonetheless include email notifications, online payments, automated calendar scheduling, complete hire management and client-side content management. Clients can also develop a database of clients, keeping track of who has hired what and when.
Once live, the online hire shop can be maintained by the customer, or as part of a management contract by Baskerville's business.
Back in May Caffeine Injection partnered with the ACT to help bike shops become GDPR compliant, a topic Baskerville has written about at length and continues to assist businesses with.
To find out more, head to the sample page here, or email here.