Dorel profits hit by slow fourth quarter and exchange rate impact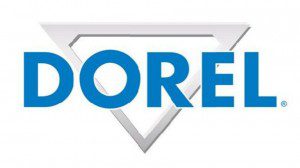 Revenues for sporting giant Dorel have dipped by $6.4 million to £253 million in the fourth quarter, with the CSG parent pointing to the impact of foreign exchange rates on profits.
A strong US dollar resulted in a negative trend across the Dorel with the bike market impacted heavily. Net negative impact on operating profit here totaled $5 million for the final quarter and $29 million for the year. Meanwhile, operating profit declined 12.2 percent in the fourth quarter and dipped $10.9 million for the year.
Bike revenue dropped five percent or $53 million from over $1.05 billion a year prior.
"2015 was characterized by good performances in many of our markets overshadowed by challenging currency rates. Overall for the year, these adverse exchange rates impacted our earnings by approximately US$43 million pre-tax. Excluding this impact we would have exceeded prior year earnings for the year. Each of our foreign-based divisions responded to these currency challenges over the course of the year, as reflected in our fourth quarter results which exceeded last year." commented Martin Schwartz, Dorel President and CEO.
A reduction in trade from one of Dorel's largest customers was also cited as a reason for the dip in bike revenue. Independent bike dealer sales contributed strongly during the first two quarters of 2015, though as has been the case across much of the bike business, the latter two fell short of expectations.
In the fourth quarter organic revenue, adjusted for foreign exchange variation rates and business acquisitions, increased by approximately 4%.
Scwartz said specifically about the bike division that he expects Dorel's brands to expand market share going forwards.
He said: ""Dorel Sports' 2016 product line is exceptional. We expect to expand our market share in the IBD sales channel by leveraging the early sell-in success of the model year 2016 bikes and the expansive and exciting upgrade of our product line in model year 2017. This should help fuel sales in the second half. In an attempt to clear excessive inventory, some of Dorel's key IBD competitors have initiated early season discounting. We are taking the appropriate pricing measures within this environment. An early spring could also help mitigate the situation. Business is good in our mass and sporting goods channels and we anticipate surpassing last year's results in these channels. Despite significant economic and political challenges in Brazil, Caloi should see some year-over-year improvement."
To read the full financial statement, click here.
In other financial news, the share value of The Tandem Group has declined sharply.