Cambrian talks expansion, re-growing Storck in the UK and milestones with Continental
Growing beyond its Aberystwyth garage-based home, Cambrian has since February perched its bicycle division's office at the top of an incline you might struggle with not only in granny gear, but with motor assistance. That trajectory is apt for a business that has grown from being solely focused on Continental's tyres to one that has hit the ground rolling with high-end wheel label EDCO and now Germany's much-adored Storck Bicycles.
Having tipped Continental's bicycle tyre turnover over £1 million, Cambrian's brand extension has seen the cycling staff rise to a team of four in the office, paired with the presence of Robert Scullion and Mark Turner on the road visiting dealers with the brand trio.
"The three brands complement one another perfectly," says Cambrian's Shelley Childs. "If you're out on introducing dealers to Continental it makes good sense to talk about EDCO too as many dealers are yet to fully experience the product – and it's really worth their consideration for the road-going customer. We're not pushy with our brands, we know the state of the market at present, but with the brand additions we're finding dealers to be a lot more inquisitive having seen positive magazine reviews and much of the heavy promotion we've been doing."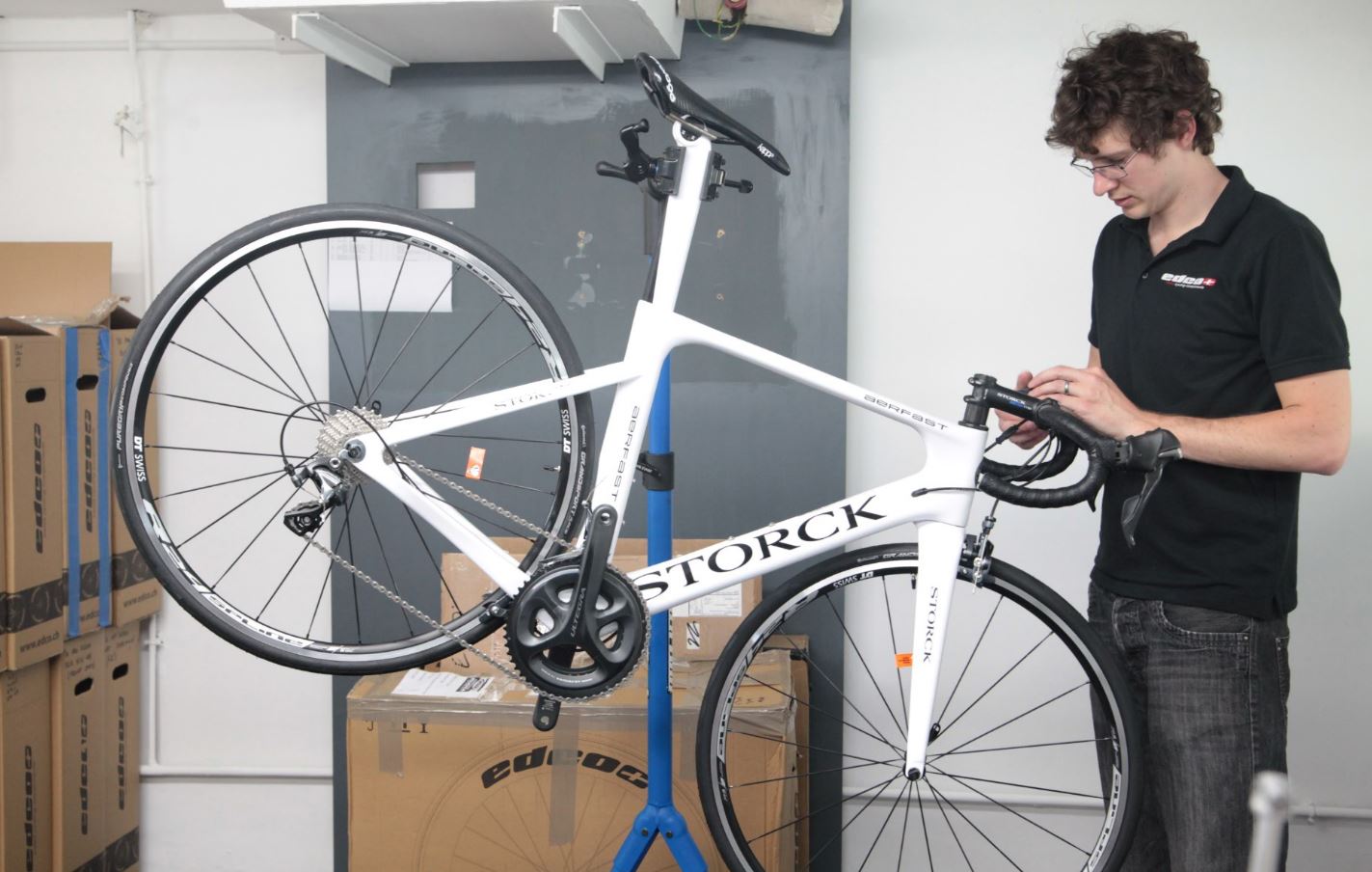 Despite recent additions, we're told Cambrian has no intention of becoming a multi-brand distributor just yet and that taking on Storck largely came about as a result of good timing and an existing relationship with EDCO. At Eurobike in 2016 the two brands forged a partnership with a view to creating an aerodynamic wheel to frame interface. EDCO's Arizona windtunnel is now in use frequently by Marcus Storck's team.
"Bringing on these two brands has forced us to kick up a gear," admits Childs. "We're soon to introduce a much improved B2B and B2C portal online with stock control live fed to dealers. We're borrowing some Conti know-how to get the project finished. It's expected in this day and age and it'll have a slick consumer friendly front end showing our portfolio and the product's capabilities."
On product, Continental has some exciting developments in the pipeline. The firm now boasts that every trekking tyre is certified to electric bike standards and the Contact Plus even to 50km/h. The Contact portfolio covers all commuter needs, offering four tread patterns and spanning 700 x 28c to 47c in width, as well as offering 26 and 27.5" tyres.
"Our challenge is explaining to Germany that it can be hard to sell commuter tyres, such is the affection in the UK market for the Gatorskins," jokes Childs. "Dealers will be pleased to hear that we're holding stable on price and staying true to only annual changes. Even Brexit hasn't altered the picture, Continental is adept at hedging and riding the storm. The tyres remain very competitive and the new Contact+, for example, has a market-leading dealer margin. The next step is to make people a bit more aware that actually there's more to Conti, it's actually as much a tech company as it is rubber. They make electric bike motors too, among other things. I'd like to think that eventually these will integrate into our product portfolio too."
When it comes to product education, Cambrian has begun ramping up both its dealer and consumer events. In particular the Welsh firm anticipates inviting groups of stockists over to enjoy the local roads this summer.
"We'll be inviting gangs of 10 to 12 over at a time, the one-to-one relationship is increasingly important with the nature of our portfolio. We'll deliver seminars in our new showroom, but we wouldn't invite people over without taking partners for a ride in the local hills," explains Childs. "For the consumers we'll be supporting sell through with appearances in front of the engaged demographic at the Rouleur Classic, doing out own Welsh Wild West Sportive, the Ironman English and Welsh events, as well as sponsoring the women's crit race with Storck at the Aber Cycle Fest."
Prospective Storck dealers are invited to inquire about remaining territories in the UK. It is requested that dealers have a quality bike fitting operation and capacity to deal with what can very often be a custom build on the back of a frameset sale.
"We've initially brought in £350,000 worth of stock, something we'll grow over time. We will be promoting Storck's complete builds too," concludes Childs. "Of course the public is largely interested in the quality that Storck brings at the top-end, but there's also a portfolio starting from as low as £2,200 for a 105 Visioner build. They're excellent value and worth introducing customers to."
Continental Tyres are imported directly by Cambrian, but available to the cycle trade via Madison, I-ride, Bob Elliot and Dublin's Lifecycle.
Key Lines for 2017
EDCO's Monoblock Cassette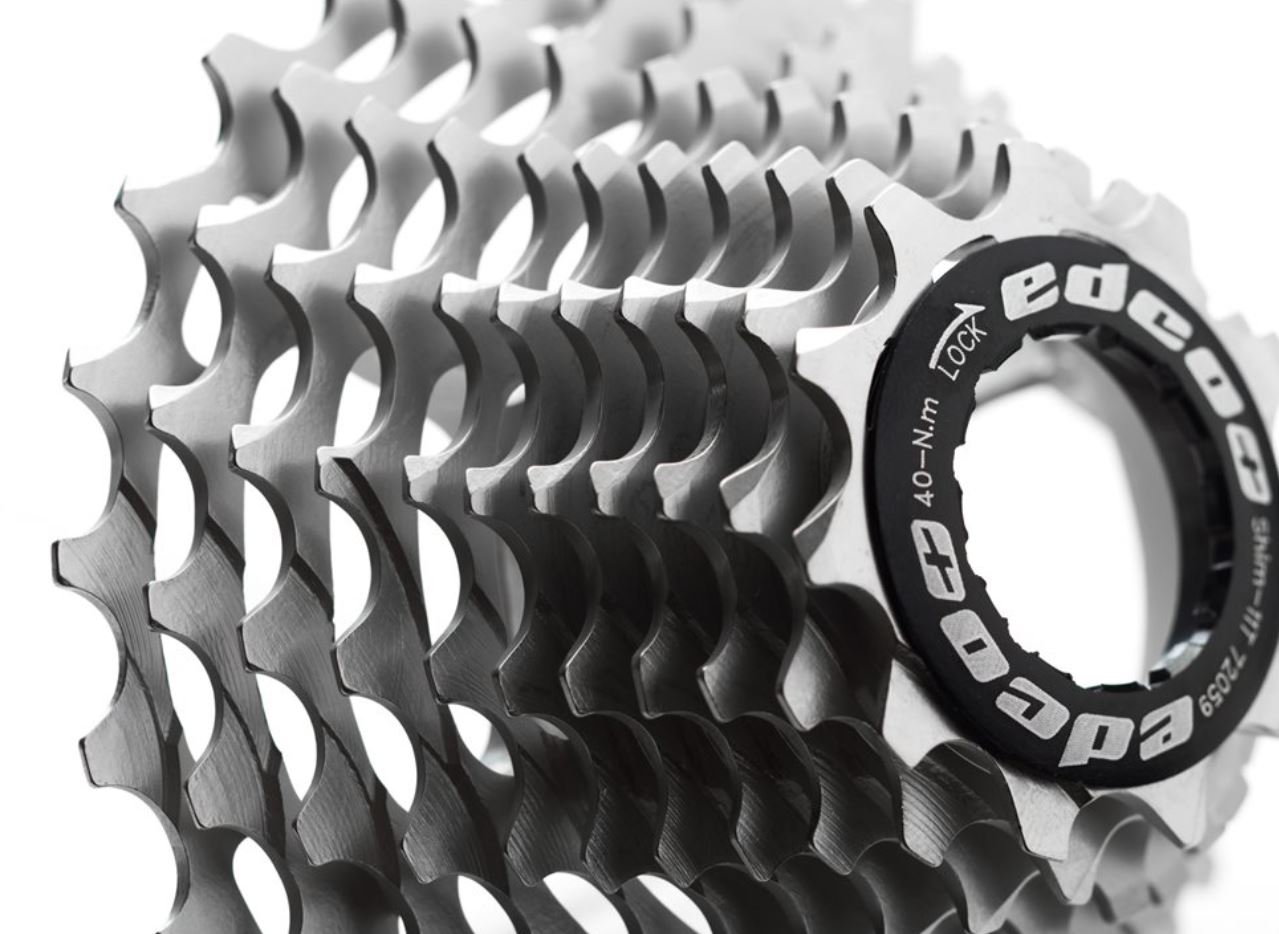 You might assume that EDCO's mainstay wheel portfolio is the only segment worth stocking, but orders to date of the Monoblock cassette suggest otherwise and for good reason. Laying claim to being the only 11-speed cassette that'll also comfortable fit on a 10-speed hub body this is a wheel reviver for any customer looking to upgrade but without the expense of an entirely new wheelset. At £170 at retail it could be one of the wisest investments your customer can make.
Also useful to be aware of in the EDCO portfolio are some cassette options better suited to youth cyclists, including both 14-25 and 14-27 ranges.
When pairing to EDCO's wheels each wheelset is specced with MutliSys, a patented cassette body that offers compatibility to Campagnolo, Shimano and SRAM systems.
Continental's new tube dispenser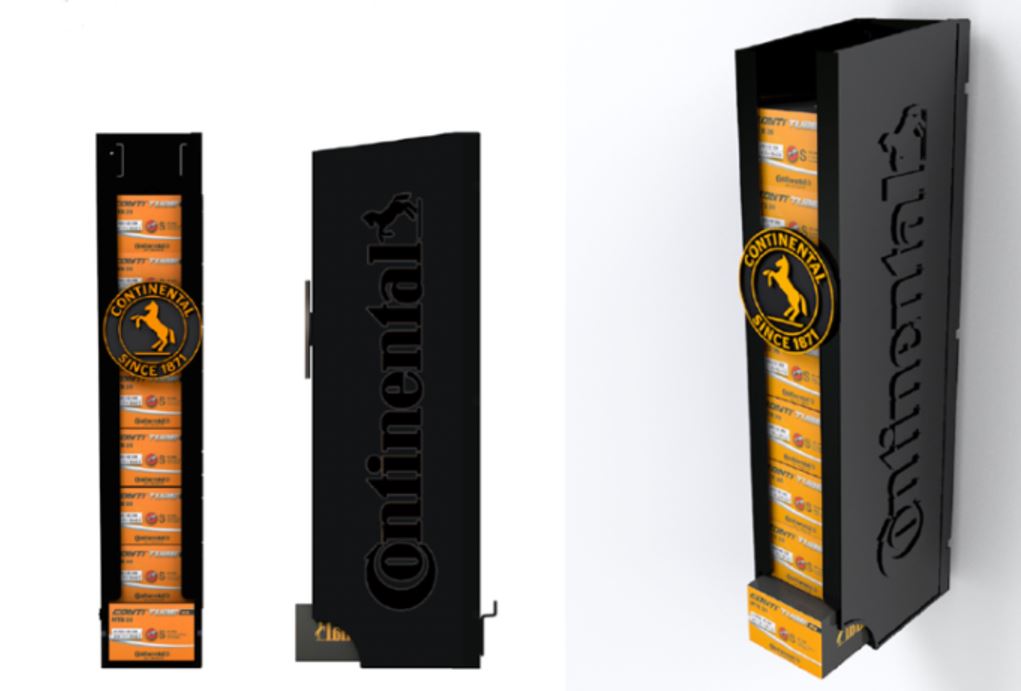 Free to dealers ordering Continental tubes in quantities of 100 through the network of wholesalers the brand has a new dispenser that works as a modular unit. Designed to easily slot onto slatwall, the top fed dispenser is branded and free flowing, playing host to 11 mountain bike tubes or 16 road tubes, or a combination of both.
Also worth keeping tabs on for the season ahead will be Continental's array of sidewall colours across the Ultra Sport range, as well as the Contact+ tyre lines. Both are promising strong dealer margins.
Storck Bicycles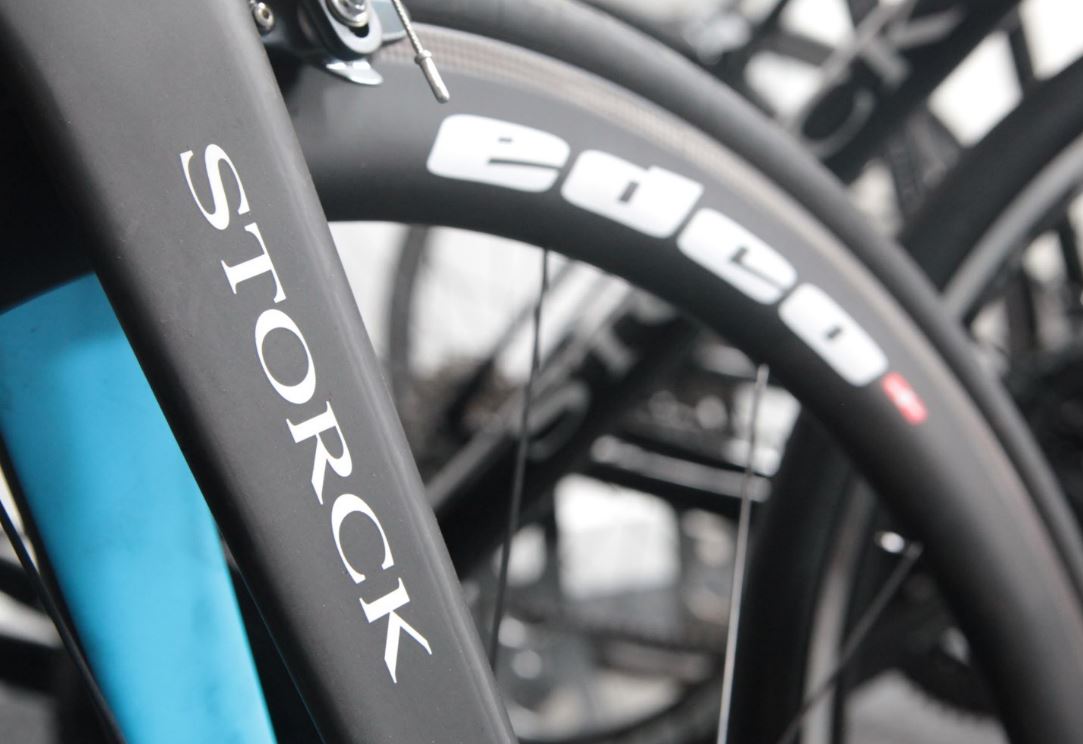 Joining the Cambrian portfolio in February, Marcus Storck's mid to super-high-end bike portfolio is now in stock and ready to ship to new and existing dealers.
Complimenting the EDCO wheels portfolio thanks both to existing synergies between the companies, as well as direct product development, the Storck portfolio is available for up to 40 UK dealers to take advantage of. Highly desirable for the road going aficionados among us, Storck's engineering is among the industry's best when it comes to aerodynamics and efficiency.
Among the stand-out lines available dealers should feast eyes on the new Fascenario Pro, a bike built to deliver low weight, superb handling, power transfer in abundance and comfort all in one package. Extensive research and development has resulted in a bike that has to be tried to be believed and luckily Cambrian are putting on plenty of opportunity to do just that both for the dealer and end-user.