Comment: Why passion for cycling is low on the list of skillsets needed for bike retail success
Words by former bike shop worker, online retail and cycle clothing brand owner Emile Noujeim 
Without a doubt, passion is a primary motivator within the cycling industry. A deep rooted interest in cycling has become a rite of passage for some professional and amateur cyclists to build a related business. However, building a business with just a passion or love of cycling is not enough. As controversial as this may sound, a cycling passion has a very minimal to no impact when aiming high as riding is a hobby. Cycle retail is not; it's a business. In the coming paragraphs, we will look at some example of how passion on its own is not enough to create a successful business. We will also compare successful and failed businesses to establish common points between them and offer suggestions.
Leveraging racing or riding into a business within the cycling industry is not new. In the late 1920s, Tullio Campagnolo was riding his bicycle when he experienced a mechanical issue which prevented him from winning the race. This mechanical was not a rare occurrence. Tullio had a puncture and needed tools to release the wheel, which took lots of time and meant carrying the tools through the race. Tullio created the quick release mechanism that is still used today as a solution for the problem he faced. He went on to establish the famous Campagnolo S.R.L that is a main player in today's cycling industry.
However, Tullio also had more skills than just the ones he gained by riding which are what gave him a competitive advantage. His father owned a hardware business which helped Tullio acquire the knowledge that he was able to apply as the basis for many inventions over the years. This shows that racing on its own is not enough. In the case of Campagnolo it's the technical and business skills that created the success rather than his racing experience.
Two decades later, Ugo De Rosa, an amateur cyclist who studied mechanics and engineering, combined his study and passion for cycling to create one of the best bike; The De Rosa brand. He built bikes for many of the professional teams, most notably, Eddy Merckx. After Merckx's racing career came to an end, he established his bicycle brand with the advice of De Rosa.
These examples show that combining cycling passion with other skills such as engineering or mechanics was key to success; passion alone could not create such success. In Merckx's case, he sought the advice of the industry's best professionals. In the era where steel bikes were at their peak, many famous cyclists tried to capitalize their fame to start their own bicycle brands. However, the majority of these brands do not exist anymore, and if they do, they are largely not competitive or widely distributed. The reason is they were literally manufactured in the same factories with different brand stickers. There was no real competitive advantage! Passion and fame were there, but there was nothing more to be offered. No technical skills and knowledge to create a successful business that will stand the test of time.
These days, pro cyclists have a few more avenues for careers within the industry after they finish racing. Robbie McEwen and Jens Voigt became TV commentators. Andy Schleck started a bicycle retail business. George Hincapie owns Hincapie Sportswear. Some Pro cyclists have stayed in the pro teams through roles like Team Manager or Directeurs Sportive and even mechanics. Evidently, there are numerous possibilities that can turn cycling passion and experiences into a business. With their knowledge and contacts well known professional cyclists have a strong foundation to pursue post racing cycling careers. However, let's not forget that these professional cyclists are a minority, and the average cyclist will not be offered the same opportunities.
The industry today is no different in terms of the rite of passage. Many small shop owners have raced or
at the very least ride regularly. Some have worked in bike shops and others just started a cycling retail business. Of course the aim is to make a living while maintaining a certain lifestyle. However, is this enough to build a solid business that will withstand the competition?
The mainstream cycling retail industry is becoming extremely competitive. International retailers hold a significant part of the market share, local bicycle chains are growing constantly, while smaller independent retailers are in general struggling to hold on to any momentum gained at present. Is it the lake of passion, or lake of entrepreneurship to blame?
This trend will continue as the competition will toughen and the giants tighten their grip on the market. If the ambition is "to start a successful bike shop", "to launch the best cycling shop in town "or "to be the most professional outlet" then this might not  be enough. The ambition of each retailer should be beyond the former, otherwise the survival trap might be looming. The stronger will take over, as expansion is surely on their agenda. The ones equipped with diverse skills and capabilities will triumph.
The Australian Success:
Among the main leaders in the mainstream bicycling retail market in Australia are 99Bikes, Reid Cycles, and Pushys. All of these companies are relatively young with 99 Bikes established 10 years ago, Reid 8 years ago and Pushys 7 years ago. What is common among them is the scale of success they achieved, although each is very different. The other common point is not the passion for cycling, but rather a successful business model.
These companies have a clear mode of operation for their business. For example, 99Bikes is influenced by the business model established by Flight Centre. They also have a clear expansion plan until 2020.
Reid Cycles removed the middle man by manufacturing and selling their own bikes to offer value for money. Not only this, they went worldwide and did not limit their potential to the local market.
Pushys decided to go online and they are achieving some solid figures. Each of these companies rely on professional and entrepreneurial methods to run the business and their success is not solely tied to passion by any means.
In Australia, companies selling products like Knog , Cycliq and MAAP are all an example of great entrepreneurial skills. These brands are now heavily distributed worldwide. Again, their success is due to a mix of skills combined with cycling as inspiration.
So what does it take to create a successful cycling retail business in Australia?
There is no Simple answer. There are the giants with huge budgets and there is another group of small players who decided to do it differently away from the mainstream examples. They did so by focusing on services like mobile bike servicing, bike fit, spin classes, training, or just catering for commuters and tourers or tri-athletes. These businesses are doing well. They are playing differently and not competing with the big players.
However, the common factors between large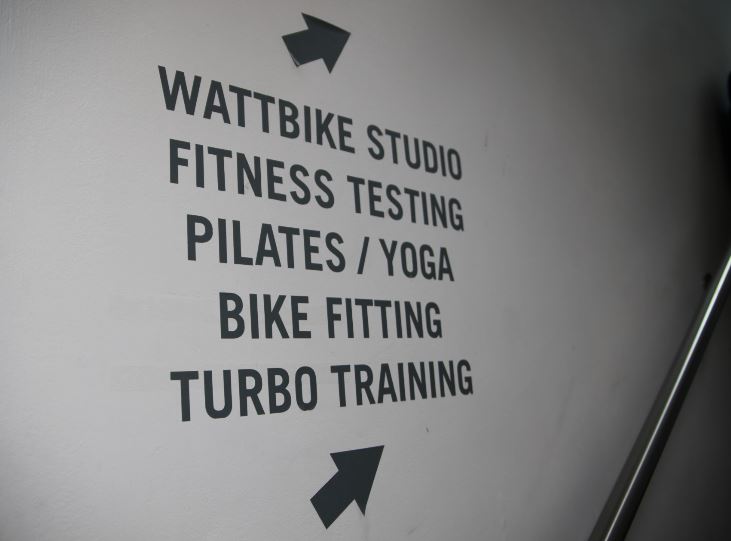 and small successful cycling
businesses is a good business model, an online presence, community involvement and a good adaptability to the latest trends. These areas on their own each require different sets of skills. So should small business invest in training? Or use the services of industry advisors or consultants? Or hire multi-skilled sales/technicians with a background in marketing or other areas that could benefit the business? Create events? Or participate in others? Again, there is no one answer. Each business is so different, but one thing is for sure, the ones equipped with a varied skillset will have a higher chance of thriving.
Planning to go ahead and set out in bicycle retail? Take in a few handy tips from those in the business who have set up from scratch and made it work.