Charlie the Bikemonger to sell store and focus on events and own brand product
In a surprise announcement last week Charlie has placed his Purbecks based business, comprising physical store, web store and hire fleet, up for sale. We caught up with Charlie and asked him about the sale.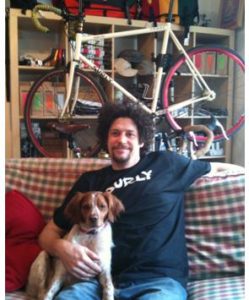 CIN: First off Charlie, the obvious question of why?
Charlie: I sacked my corporate office job around 8 years ago to work full time on Bikemonger, and I have never been happier. It's fun, it's interesting, you get to travel the world and ride bikes. I still love the business and it's all going really well. However my kids are now adults, Olive the dog is getting old, waves are going unridden, the whole world is out there and one Gravel Dash a year feels like a few too few. Travelling, events and managing my own brand product "Happy Bottom Bum Butter" all work well together, so that's where I want to focus going forward. The Gravel Dash event has been so well received we've had requests from stores in other areas to create a similar feeling event for them.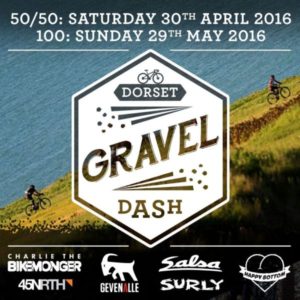 CIN: What would the new owner be buying into then?
Charlie: Bikemonger ltd is an amazing place to work and you don't have to be called Charlie to own and run it. Maybe "Bob the Bikemonger" could have a certain ring to it? Over the past 12 years it has grown from an eBay shop in the attic with one box of singlespeed parts, to a large store by the sea and a healthy turnover of circa £600,000, with great bikes from Surly, Salsa, Marin and loads of other cool brands. The business is diverse with in-store sales, hirefleet and web sales. The largest part is web sales which has a customer database of over 14,000 people and of course could be relocated.
CIN: So what's been the reaction?
Charlie: Well, the agent's site has had over 5,000 hits since we made the announcement on Facebook and we are already talking to two interested parties so I guess we don't really need any more publicity.
CIN: What's the next step then?
Charlie: I will stay on for a while and show the new owner how to captain the good ship Bikemonger. I hope they will enjoy a new career making people happy and messing around with bikes. They can take it as it is, or get stuck in and take it to the next level.