Clif Bar drives down costs – and CO2 emissions – with on-site solar
Clif Bar Baking Company of Twin Falls Idaho has begun construction of the region's largest onsite solar power system, which when completed next June will supply 30 percent of the 300,000-square-foot commercial bakery's power annually from clean solar energy.
The system also will include onsite pollinator habitat to support local biodiversity (bees are an endangered species after all), and carports in the bakery's parking lot to provide shade and support electric vehicle charging stations. The whole environmental system will be available for educational community tours.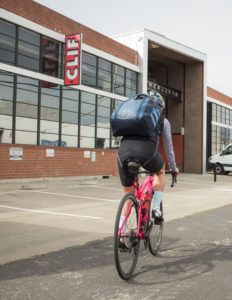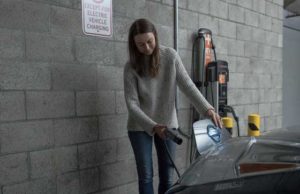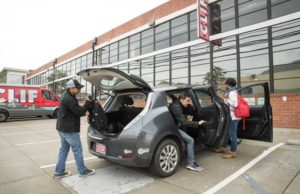 Clif's environmental credentials also extend to it's employees who are encouraged to cycle or use electric vehicles.
"At Clif, we treat energy like an ingredient and are committed to using green power to run our business," said Elysa Hammond, vice president of environmental stewardship for Clif Bar & Company, the bakery's parent company. "We're excited to tap the power of Idaho sun and build a solar array that provides both environmental benefits and serves as an educational tool for the community."
The award-winning Twin Falls bakery, which has been heralded nationally for its "green" design, has prioritized overall sustainability and energy efficiency since its inception. On-demand conveyors, LED lighting, a reflective roof and water source heat pump help the bakery use about 20 percent less energy than most conventional bakeries, meaning big cost savings.
The addition of a solar array to the Twin Falls bakery demonstrates Clif Bar & Company's ongoing commitment to green power. A member of RE100, Clif Bar already sources green power for 100 percent of the electricity used at all its owned and operated facilities, including the company's headquarters, satellite offices and bakeries. The green power is derived from a combination of onsite solar and renewable energy credits. The addition of its own on-site power generation drives down long term cost in the companies (already green) power mix.
The company also extends its green power commitment to its supply chain through an innovative program called 50/50 by 2020. Under the program, Clif Bar seeks to encourage 50 supply chain partners to source 50 percent or more green power for the electricity they use on behalf of Clif Bar by 2020.
To date, 44 of its supply of its supply chain partners have reached the goal.
Clif isn't the only company to find that 'going green' by reducing CO2 emissions often comes with costs savings too. Businesses at all levels of the supply chain, like the manufacturers, sales reps and stores listed below, have made the move. Let us know if your company has a story to share.
Related articles: