Cyclefit Symposium closes with Cavell telling crowds: "This is our space to breath" as retail faces new challenges
The International Cyclefit Symposium closed on a high note yesterday, with both a violin solo and organiser Phil Cavell telling gathered crowds "professional bike fitting presents retailers a space to breath in a climate where the internet and B2C are crowding us out."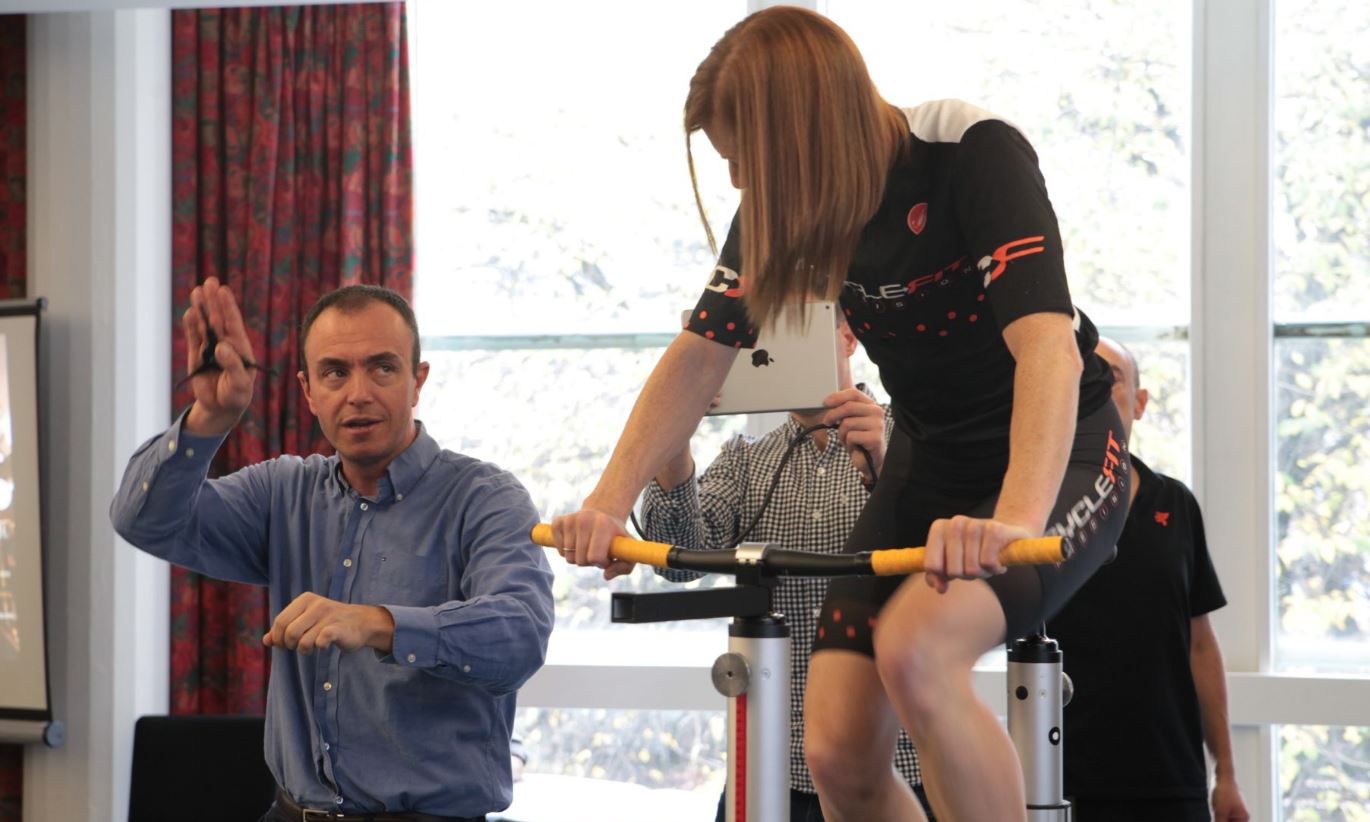 With the gathered crowd largely made up of professionals from the academic, bikefitting and medical worlds, the seminars rolled on late into the evening on Monday and again on Tuesday. Those presenting were often paired with a professional athlete in order to give live talks, with Dean Downing just one of those rolling in aboard his fitted Condor.
"Around 100 of us have made the trip to what I think has been a symposium from which we can all take plenty. The line that has run throughout all of the seminars seems to me to be how the bike fitter and dealer can take the customer on a journey. It's hugely experiential and that's where we'll be able to add real value to our businesses going forwards," said Cavell. "There are attempts by the online guys to muscle in with their web-based fit guides, but i have to ask; would you get a haircut from a machine? No, this is a human to human process and one from which the bike dealer can build a relationship with a customer."
Post seminar discussions were wide-ranging, with closing questions touching on the subject of how a bike fit could tie in with health insurance and whether a governing body may be required to take such ideas to the next level.
This, hinted Cavell, could be a space for the International Bike Fitters Institute, who are currently creating a database of professional fitters with a view to benchmarking a set of standards for the industry.
"The IBFI creates an identity for us," he said. "This differentiates us and our peers who have studied fit in great detail and who continue to want to learn."
Bikefit is of course very data-heavy, providing the bike retailer an array of new information on their customer and their specific needs – potentially cementing a longer term relationship. So why didn't more shops head to ICS?
"This is a self selecting crowd," concluded Cavell. "We've had countless students through the doors over the years, but unfortunately our retailer pool here has been quality over quantity. Those that have attended have been businesses really making a success of their pro fitting. Wiggle doesn't have a model for this and the direct brands aren't driving the science forward like the core fitting community is, so i think if retailers are looking for a new way to exist, this is part of it."
CyclingIndustry.News will have further analysis from the Symposium in our up-coming Trade Journal, which will be available free-of-charge to UK bicycle businesses.