Independent cycle shops in the running for Britain's Best Small Shop 2020
Three independent cycle shops – in Ipswich, Bradford and York – have been named on the shortlist of retailers in the running to be named Britain's Best Small Shop of 2020.
The annual Britain's Best Small Shop competition highlights the best of Britain's independent retail sector, celebrating the commitment and creativity of independent retailers and the central role they play in their local communities.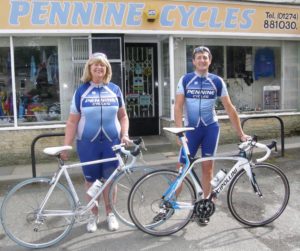 Pennine Cycles in Bradford, stayed open during lockdown to serve customers, offering servicing and repairs, giving priority to key workers. It accelerated the launch of its online shop to offer click and collect, free postage and local deliveries. Having an online shop and using social media enabled it to reach new customers, and updates were also shared via email. The shop is also registered for the Fix Your Bike Scheme. Furthermore, the shop also features a cycling gallery with lots of memorabilia.
Sandra Corcoran, Director said: "We are passionate about cycling. We want to ensure people have a bike which fits them and is safe, not just sell them what we have in stock. Many of our customers have become friends due to the cycling connection made in our shop. We have built an engaged community both on and offline of cycling fans."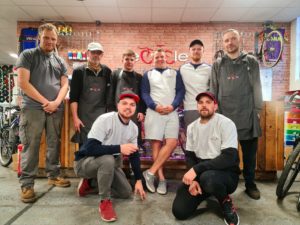 Recycle York, is able to complete repairs immediately thanks to its huge stock of second hand parts. It also custom builds and sells new bikes, sourced from five different suppliers. Additionally, Recycle York is also involved with waste reduction, which includes re-cycling more than 5000 bikes annually and donating many to local causes. The shop also works closely with many schools in the area, offering them information on cycle repairs and safety and affordable bike sales.
Recycle York also set up a delivery and collection service during the Covid-19 lockdown. It also moved its repair centre from the front of the shop to a different area with a separate entrance at the side of the building, meaning anyone bringing a bike for repair did not have to enter the premises. The shop offered to repair bikes for NHS workers for free and gave out 162 bikes to those health workers who vitally needed transport to get to work.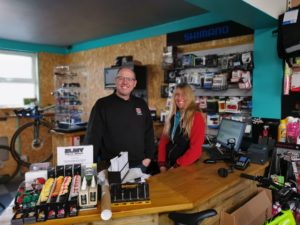 Elmy Cycles in Ipswich, built a complete ecommerce platform from scratch within two weeks of lockdown, listing all of its bikes for sale. It brought in a local independent builder to alter the shop layout so it could serve customers safely whilst maintaining social distancing and worked hard to engage and support the local community. It conducted over 200 free Cycle Safety Services free of charge for key workers and, using support from one of its suppliers, distributed over 100 free care packages of lights, helmet & safety jacket. The shop was recognised with a "Making a difference" Award from BBC Suffolk.
Steve Grimwood, Elmy Cycles owner said: "Going forward, we are continuing to change our layout to enhance our click and collect experience and have created extra separated workshop areas and additional hand wash stations to ensure mechanics can work safely"
"We now have an integrated workshop booking system online and will soon be able to allow customers to view the progress of their repair online. We are also working with the local authority to deliver a Road Safety Cycle Training event for new cyclists and are hoping to develop a ReCycling Scheme for used and second hand bikes for anyone struggling financially" he added.
The Best Small Shops competition is managed by the Independent Retailers Confederation (IRC), whose member trade associations represent approximately 100,000 independent retailers throughout the UK. The competition celebrates the commitment and creativity of independent retailers on the UK's High Streets and the central role they play in their local communities. It is sponsored by Maybe*, an engagement platform that helps make social media work for independent retailers. The winner will be announced next month.
Mark Walmsley, Chair of the IRC said: "This has been a particularly challenging year for small, independent retailers and many have come through to this point through innovation, quality of product and service, a commitment to serve their local communities and a large dose of determination."
"As more and more people have been forced to stay home and work from home, we have seen just how much we all value local independent shops and want to see them not just survive, but also thrive. These shops offer choice, diversity and genuine customer service. And, after what has been a rather dark year, that has to be worth celebrating."
In addition to the main award, the three bike shops have also been shortlisted for a special award to be given to the independent retailer that has demonstrated specific innovation to combat the impact of COVID-19. This award is sponsored by booost, the loyalty, gifting and promotions app.