CyclingIndustry.News' fourth quarter magazine now readable online
CI.N's fourth quarter print magazine is now readable online, bringing forward a hearty mix of market research, analysis, opinion and brand profiles.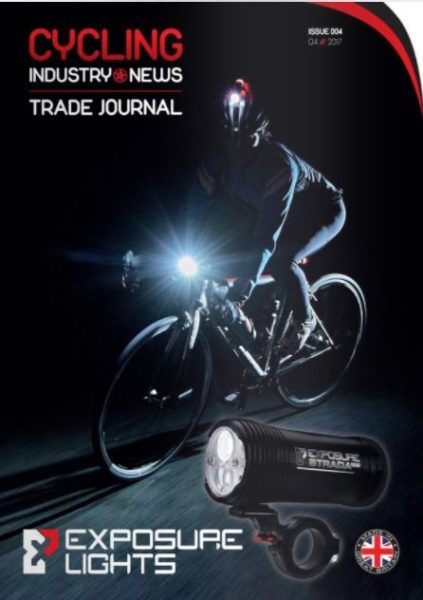 Marking our first year in print and tying in with the recent announcement of international availability, the Q4 edition as usual begins with discussion among retailers, this time touching on the subject of workshop pricing and whether the industry's mechanics are paid enough for their skills. If you would like to contribute your thoughts to a future edition, please drop us a line here.
John Styles quickly follows with a column discussing how gross disposable incomes have plummeted, making the millennial customer unlikely to be able to afford the bikes the bike industry largely promotes. Might Baby Boomers be your best shot at margin maintenance, he asks?
Next up comes CyclingIndustry.News' in-house retail research, which in this edition assesses sales trends across each segment, average sale price, as well as the brands proving most popular in the UK market at present.
One of this edition's must read articles comes in the form of an interview with Hero Cycles' CEO Pankaj Munjal. With astonishing global ambition, India's largest bike maker is looking to add 60% to its already vast production and sales capability.
CI.N regular Jay Townley follows with an assessment on how retailers can quickly reshape their business(es) for the future in an age when bike retail faces some unprecedented challenges.
Following the same theme, we follow with some recommended books for bike businesses looking for inspiration.
Wondered what's going on at Rutland Cycling? The business has expanded rapidly in recent years, so CI.N stops in at the flagship branch to chat to MD David Middlemiss.
From growing chains to much smaller, but nonetheless effective animals, we also catch up with Pedal & Spoke's Howard Webb who, having survived a sinking boat 200 miles from land, is looking to grow his business beyond his Peaslake plot.
Sports Marketing Surveys' Ed Willis brings to Q4 an analysis of how bike shops can effectively grow their pie by enhancing their offering for female customers. Catch that on page 37.
There's plenty more from there on in too, including an interview with ZyroFisher Boss Matt Barker, workshop tips with the ATG training's Julian Thrasher, profiles with Kalkhoff, Xplova and Magura, as well as tutorials on managing social media, among other pieces.
We hope you enjoy the read and ask that if you would like to feature in the next edition, due to land on doormats at the end of December, email us here.