Read CyclingIndustry.News' latest Trade Journal online
CyclingIndustry.News' second Trade Journal of 2021 is now available to read online or downloadable in pdf format by clicking here.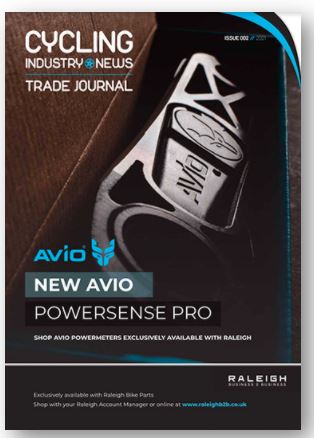 We begin the issue as always with the voices of a panel of independent retailers, asking their opinions on the increasing supply demand within the industry and the impact caused by the pandemic, shipping costs and Brexit. Greame Hart of Hart's Cyclery, Neil Holman of George Halls Cycle Centre and Peter Lazarus of Decathlon lend us their thoughts.
Next up is a sneak peak at CyclingIndustry.News' own Independent Retailer Study, which remains available to purchase in full (just email the editor with subject line CI.N Study).
In another instalment of our MP's View series peer Jenny Jones of the Green Party outlines her view on progressing the active travel agenda and how "we are well short on the funding for cycling". Additionally, Jones discusses the benefits of Low Traffic Neighbourhood schemes and how the Conservatives must combat the resistance placed on active travel by seeing it as a broad solution to the health of communities.
In our first profile of the issue, Galfer's Ivo Martini Vristo discussing the firms ambitions for the UK market in terms of sales and distribution and its extensive variety of brake pads.
Whilst bicycle shops have remained on the lists of essential retail services allowed to stay open during the pandemic, retail merchandising has never been more important as a means of getting customers through the door. Randal Huntington of ProjectDuo discusses the importance of lighting, product placement, marketing and traffic flow as a means of increasing turnover.
Trend watching is a key part of our job here at CyclingIndustry.News and it came as no surprise that the staycation trend had kicked off as a result of the pandemic. We asked a handful of distributors whether the trend had been predominantly impacted by Covid and how they have coped with the dramatic increase in demand. The brands also discussed the best products for this years annual cycling staycation, including bike racks from Seasucker and Thule and Pendle, bikes distributed by Lyon, and clothing from Madison.
Our regular Ask the Boss instalment features Batribike's Sue Coulson, where she discusses the momentum behind the brand and its progress in the last few years.
There's plenty more in the latest Trade Journal including:
A column by Duncan Moore on whether the trade's existing drivetrain supply chain can cope in an expanding marketplace.
A Havebike profile featuring CEO Nick Brown on how the 2008 crash sparked turning a hobby into a quickly expanding business.
An in-depth column featuring Baird's "Bike Bankers" who managed the sale of Canyon, to find out if interest in investment really is growing.
A Continental Profile where the Sarah Hohmann Spohr and Cambrian Tyres' Rob Scullion talk us through what to expect in 2021.
An analysis piece on the clothing market where CI.N explores the reasons behind the decline for a once busy marketplace as stocks will be cut by 45.6% into 2021.
Interview with HopeTech's Head of Sales and Marketing, Alan Weatherill where he discusses how hedging bets against Brexit has ultimately set the business up to navigate Covid with a level head.