Daily Mail coverage of cycling press guidelines "Inaccurate", says IPSO
In what could be seen as a step in the right direction for cycling's rough ride treatment in the media, the press regulator IPSO's Complaints Committee has found that the a 3rd September article in the Daily Mail on the draft Road Collision Reporting Guidelines were "inaccurate" and in breach of Clause 1 (i) of the Editors' Code of Practice. The national newspaper, which it's fair to say has a history of bashing people who ride bikes, has now issued the below clarification.

In collaboration with the Active Travel Academy at the University of Westminster, cycling journalist Laura Laker is among those spearheading the effort to address press standards when it comes to writing on cycling, in particular transport cycling, which campaigners argue receives rough treatment in the media with a pro-motoring tilt often evident.
An example from February saw Cycling UK call on IPSO to "show some teeth" in relation to misleading long lens photography that accused cyclists of flouting Covid-19 regulations.
Laker drafted a series of reporting guidelines in September last year, which the Daily Mail took issue to in an article titled 'You can't say Lycra Louts – Campaigners call for abuse of cyclists to be made a hate crime'.
IPSO ruled that a sub heading that implied abuse of cyclists was to be made a hate crime had a clear indication that the guidelines were calling on such abuses to be a criminal mater.
Laker today said of the ruling: "Myself and the team are delighted IPSO ruled in our favour, following the Daily Mail's inaccurate coverage of our draft Guidelines consultation last year. The first Road Collision Reporting Guidelines are currently being finalised to help journalists report on road collisions and road danger with accuracy and fairness, two core journalistic principles.
"Research has found the way we discuss issues of public concern, including health and risk, and road safety, shapes public attitudes, as well as influencing how we tackle those issues. We hope that by producing these guidelines, and setting reporting standards via consensus, we can help journalists do what is often a challenging job, and ultimately improve public understanding and the quality of public debate around road safety.
"Our consultation process was a real success, with input from media, road safety, health and policing, among others, and we have transformed the Guidelines in response to this feedback. We are looking forward to working with media and road safety partners as we launch the Guidelines in May, and to their continued development and improvement over time."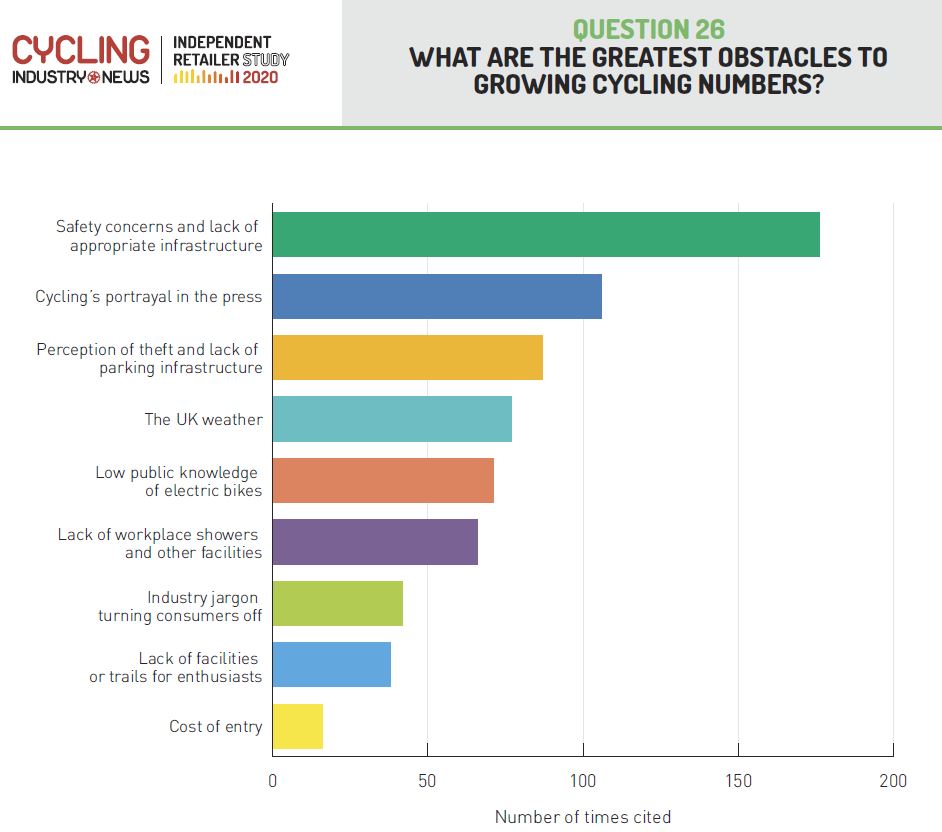 CyclingIndustry.News' own (2020) research of the bike retail landscape has found that shops deem the treatment cycling gets in the press as a leading threat to future business.
ISPO ruled in Laker V Daily Mail: "This implication was inaccurate – while the guidelines called on publishers to avoid using language which may "incite violence or hatred towards road users", there was no suggestion within the document that the authors were advocating for new, or a change to existing, legislation on hate crime.
"The Committee was concerned that the publication had inaccurately reported information featured clearly within a publicly accessible proposal that was, at the time of publication, out for consultation. This inaccuracy had featured prominently in the article and as such represented a clear failure by the newspaper not to publish misleading and inaccurate information in breach of Clause 1 (i)"
The ruling will now bind the Daily Mail to publish a correction (often these things are well hidden) on page 2 of the paper's correction and clarification column and on the website today before being archived.
The Daily Mail inaccuracy later went on to be repeated by other outlets into early October.
The Road Collision Reporting Guidelines website is currently taking feedback on its draft guidelines, which call for "accuracy, fairness, non-discrimination and justice," in reporting toward people who cycle.