Dales Bike Centre to invest £1 million in expansion
Dales Bike Centre of the Yorkshire Dales National Park has been granted planning permission to enhance its offering with additional on site guest houses, better access and improved on site facilities.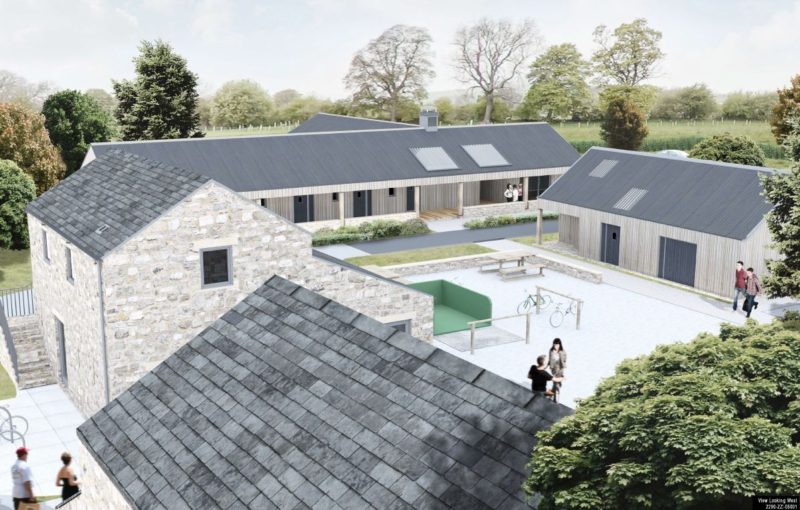 Investing £1 million, the local planning committee approved developments to the on-site café, add an additional eight en-suite guest rooms, extend bike hire storage and provision, re-site and extend car parking along with improving access to the centre from the road.
Ideally placed as the gateway to access 'Swale Trail', the Yorkshire Dales National Parks' soon to open 12km off road cycle route,  an expansion of hire bike range and improved efficiency is seen as crucial to the success of the centre and the trail.
The proposed single storey cafe building will be designed to extend indoor seating capacity to 70 and will incorporate a grass roof, glass front elevation and glass link to the current cafe building.
A second building primarily expands the accommodation offered by the centre with 5 double/twin en-suite rooms and 3 family rooms, all ensuites. Room layouts have been thoughtfully designed specifically with cyclists in mind.
A third building will house the guests secure bike store and sauna along with toilets and showers for day visitors exploring Swaledale by bike.
The plans also involve improving access and moving the parking away from the current buildings to allow a 'cycle/pedestrian only' courtyard giving an open plan feel to the centre.
Owners Stu and Brenda Price said of the move: "We are super excited about the project, nine years ago when we opened we never envisaged the ride we'd actually set out on. From the early quiet days to now being busy with mountain bikers and road cyclists year round, through to some of the events we have witnessed recently with Tour de France Grand Depart in 2014 and the totally awesome Ardrock Enduro weekend, it has been an incredible time. With the future expansion it'll make a stay here even better, more comfortable rooms for guests, much bigger café and lounge area, bigger and better bike storage and a sauna to relax away those hard winter rides. The Yorkshire Dales and Swaledale is going to have top drawer cyclists facility we are over the moon the Yorkshire Dales Planning Committee supported our development whole heartedly."
The move is to create a further five jobs at the business.
Yorkshire Dales National Park Member and Champion for Development Management, Robert Heseltine, added: "The owners and staff of the Dales Bike Centre have worked consistently hard to make the business a success in the past ten years. They've helped introduce many people to the delights of the National Park – its landscape, heritage and communities – and have provided a great boost to the local economy. When all the work is done, the Dales Bike Centre will be one of the Yorkshire Dales National Park's best visitor destinations."