EFNEO "front derailleur replacing" three-speed gearbox seeks dealer and distribution links
Bicycle transmission business EFNEO has lifted the lid on an enclosed three-speed planetary gearbox, which it says is the perfect candidate to replace the front derailleur on most bicycles while keeping the range.
With bicycle makers looking constantly at simplification of cumbersome drivetrain, the family firm's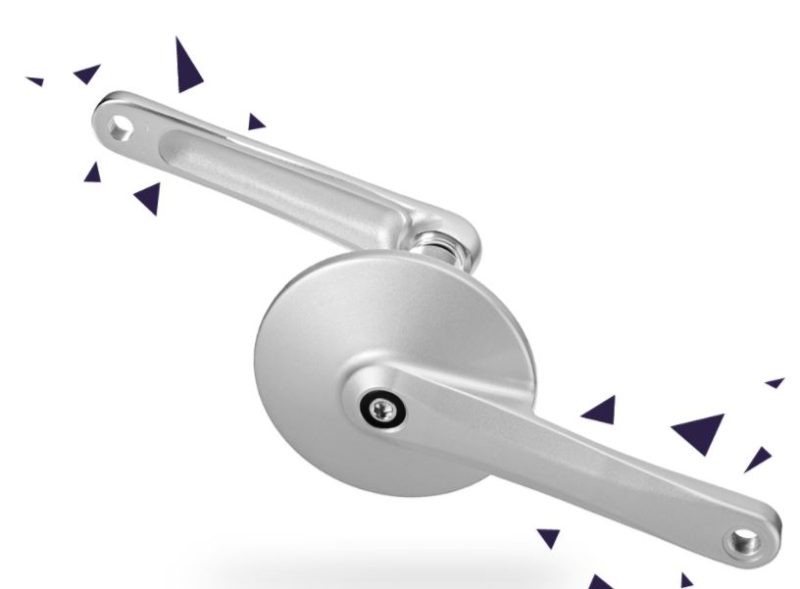 creation is a reduced maintenance system delivering the equivalent of a 28t, 40t and 50t front cog at ratios 1:1, 1:1.43 and 1:1.79, respectively.
Activated by a grip shift, the system allows the rider to downshift at a standstill without the stuttery start, enabling a smooth progression off the lights. Furthermore, with the reduction to a single chainring, the firm say that cross chaining issues are vastly reduced.
Compatible with any frame using a standard square tapered 4 flats BB with 68 mm or 100 mm wide English threaded BB shells, the system proposes to simplify trekking, urban, folding and even offer enhanced range to electric bike owners with a rear-wheel motor. A 73mm shell option to suit mountain bikers is currently in development.
The crankset comes out of the box ready to roll, fully assembled and totally adjusted, with a Microshift shifter branded as Efneo's. The bottom bracket is dedicated to this system because it has a specific 30.5mm axle length and 46mm right cup size. Despite this, it is a high quality threaded bit made by Tange.
EFNEO told CI.N: "We see the GTRO shining in some niche applications, like adapting your eight-speed town bike to hills without adding a derailleur, a low maintenance folding bike, or perhaps for the front drive of a cargo bike allowing you to shift while stopped. It's durable enough for touring, generally uses standard parts, and can be combined with just about any rear drive – though be aware of max torque recommendations for SRAM and Shimano internal hubs."
The firm is now ready to begin shipping to dealers and is interested in adding distribution for the UK market.
"It may be particularly interesting for custom bike workshops looking for a unique, high-margin item," the firm concludes.
To see the system in full and make an enquiry, head to efneo.com.
This article is sponsored content. If you would like to have your brand's message circulated to the global bicycle business, email us with your requirements here.
3-speed front bicycle gearbox from efneo on Vimeo.