Eurobike Awards highlights new design gems in cycling
The Eurobike awards has highlighted some of the bike world's smartest cycling goods design, dishing out accolades to world-firsts like a cycling jersey designed for pregnant women and the previously reported Classified integrated shifting platform that removes any need for a front derailleur while still offering the range benefits.
Here are just some of the 36 Awards highlights dished out to cycling mainstay labels and start-ups alike: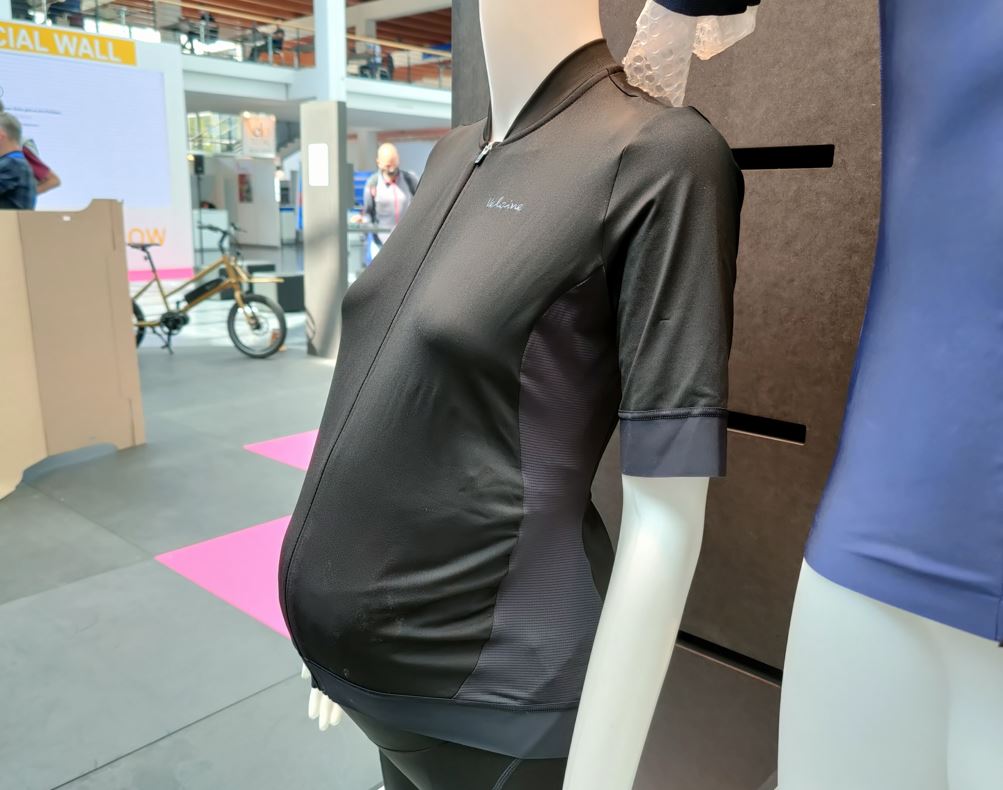 Veloine Pregnancy Cycling Kit
A world first that is long overdue – a cycling shorts and jersey combo for pregnant women. This well-designed apparel solution from Veloine fits comfortably over any baby bump and comes with some very practical details. The company specialises in cycling wear for women.
Statement by Eurobike Award expert panel
Farewell to the myth that cycling women don't continue the sport during pregnancy. These shorts and jersey from Veloine solve a problem that the industry has ignored for far too long.
Ortlieb Quick-Rack Light
Waterproof bikepack specialists Ortlieb have developed the Quick-Rack to fit pannier bags to sporty bikes, such as gravel and road bikes.
Statement by Eurobike Award expert panel
This lightweight luggage rack is very easy and user-friendly to mount. Or if not needed, it can be removed in a matter of seconds. No tools required, which makes it extremely practical indeed.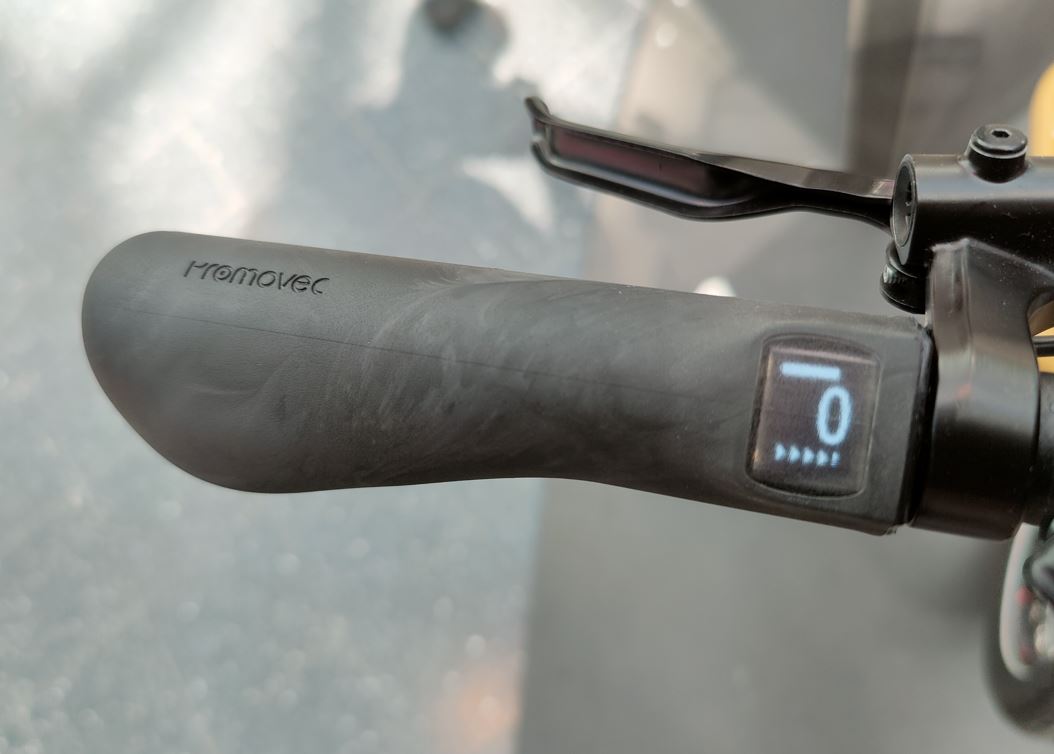 Promovec Smartgrip D500+
The Promovec team around Jesper Lundqvist has designed a grip for e-bikes that goes beyond just ergonomic handling. It has a mini display with integrated control buttons that will appeal to purist e-bikers.
Statement by Eurobike Award expert panel
Surprisingly smart: the ergonomically-shaped handle with integrated control buttons has a mini display to show the settings of the e-drive and data, such as the battery charge level. It even gives feedback you can feel when shifting. Great for minimalists, it can also pair up with other displays or a smartphone via Bluetooth.
Evari 856 E-Bike
Minimalist, robust and lightweight – these are the core attributes of the Evari 856. The British start-up has produced a progressive and aesthetic carbon frame and a weight-optimised pedelec and S-Pedelec available in four different versions.
Statement by Eurobike Award expert panel
The whole panel was inspired by the design and contours: the Evari all-terrain e-bike impresses with a uniquely shaped monocoque carbon frame. A Kiox display mounted on a carbon panel is set into the gently curving top tube. The bike evokes a very special emotion: "It's like driving a Porsche", was the comment from one of the judges.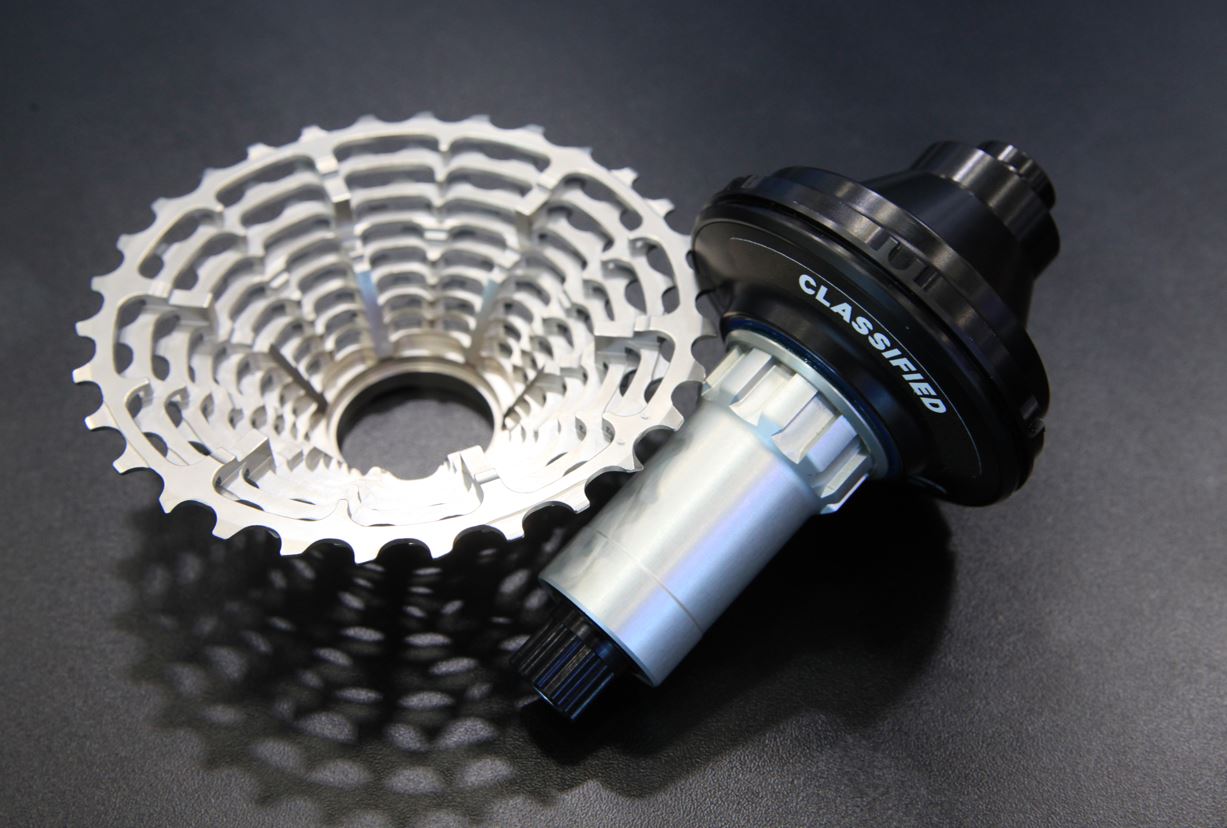 Classified Powershift Hub
The Belgian manufacturer Classified has found a solution to the dream of replacing a bike's front derailleur with a shifting hub. The lightweight hub contains a two-gear planetary system.
Statement by Eurobike Award expert panel
End of shift for the front derailleur – thanks to the Powershift hub from Classified. One click on the handlebars is all it takes to shift the gear ratio in the rear hub – all wireless, easy and convenient.
Cargoline FS 800
Long-established German manufacturer Kettler Alu-Rad is bringing a new, versatile multi-purpose two-wheel e-cargo bike for heavy loads to the market. Its impressive number of details clearly demonstrate the designers enthusiasm and creativity.
Statement by Eurobike Award expert panel
The aesthetic profile is just one of the many Cargoline features worthy of an award. It has full suspension and is ergonomically adjustable down to the finest detail, making it ideal for families. A unique steering system lowers the centre of gravity and improves handling. An all-round success!
Axevo E-Bike-Motor Service + Maintenance + Spare Parts
A good idea for e-bike dealers from this Italian start-up. It covers everything that an e-bike motor might need – and all from one provider.
Statement by Eurobike Awards expert panel
An exciting concept for the future: service, maintenance and spare parts for e-bike motors. The Italian start-up Axevo has already come up with a sustainable solution for problems that have yet to emerge among the public at large. Sooner or later, when e-bike motors approach the limit of their service life and the guarantee period comes to an end, there's bound to be a large market.
The Eurobike Awards judges received 246 submissions to this year's competition, of which seven scooped Gold Awards and six took a Start-up badge. Six judges came from the world's of design, media, engineering and consultancy.