Eurobike: Product debuts to look out for on the show floor
Fast closing in and filling out diaries, Eurobike is now just under two weeks away from opening its doors to the international cycling business. With that in mind we thought it about time to share some of the product sneak peaks landing in our inboxes ahead of the Friedrichshafen show.
Flaer Revo Terra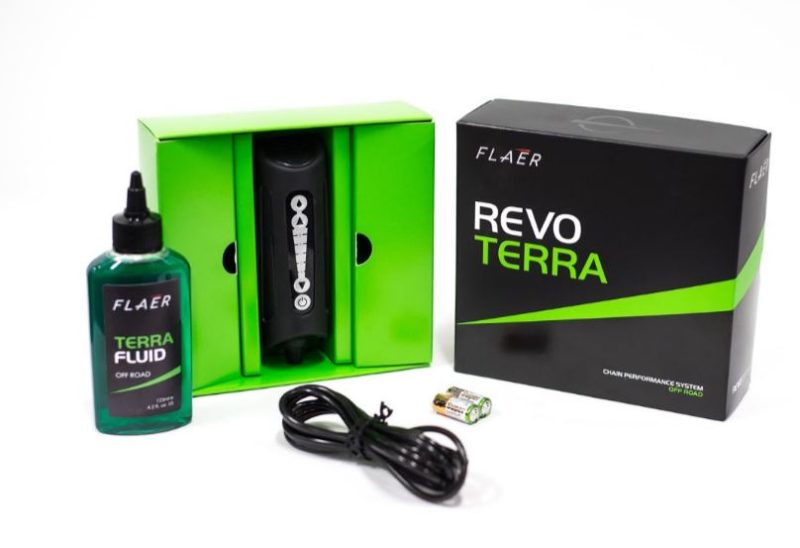 You can catch Flaér in person over on booth A1-219 where the lubrication experts will debut the off-road adaptation of the firm's flagship Revo Via, its new Terra chain performance system.
Perhaps even more crucial to those tearing up the muck, the Terra applies a precise quantity of specifically developed Terra Fluid to the chain as your customer rides. The net result is 5% greater power transfer to the wheel, smoother shifting and a visibly cleaner transmission, all of which combine to deliver greater longevity for drivetrains. Chain suck is said to be eradicated entirely with the system.
Flaér offers significant profit potential for retailers with repeat business from refill sales. Stockists can also benefit from a high margin footprint point of sale display including all Flaér products.
Contact for stock enquiries: +44 (0) 0141 465 7765
Xplova X5 Evo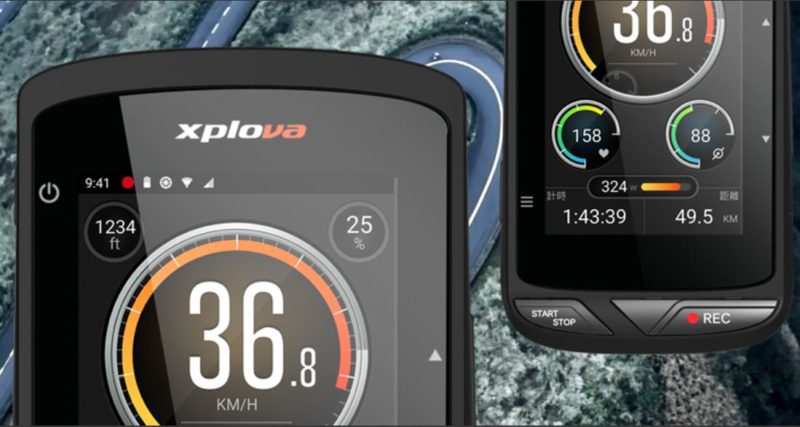 We'll soon feature a little more background on Xplova and the tech-giant backing this versatile new cycle computer has, but first let us introduce you to the X5.
To be found in Hall A6, stand 206, the Xplova X5 Evo builds in a wide-angle action camera which can be tuned to react to pre-set heart rate markers, potentially making it a useful bit of kit in recording those descents or incidents that really matter. A further click can broadcast live video via 3G.
There's plenty of functionality on the computer front, including a strength gauge, cadence, heart rate, speed and plenty more. The unit, as well as sporting a transflective colour display, is waterproof rated to IPX7.
Cycloc Super Hero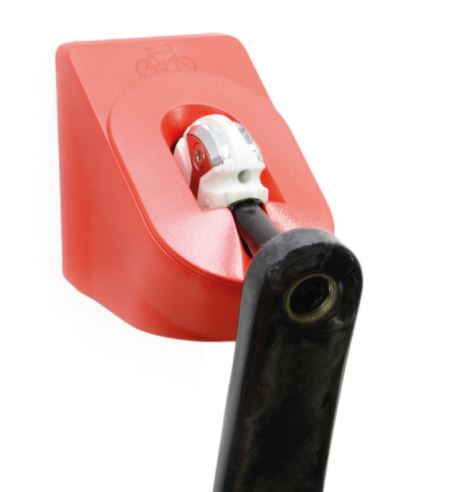 Taking minimalist design to the extremes, Cycloc will soon debut its Super Hero wall mount, an advance on its prior pedal-hung system that is tailored for pedals including Speedplay's Zero.
Developed in direct response to customer feedback from road cyclists, and launched as the result of a successful Kickstarter campaign, Super Hero is an evolution of one of Cycloc's existing products, Hero. Road cyclists loved the minimal design of Hero, which enables a bike to become a simple visual feature on a wall, but wanted a version suitable for small clipless pedals such as Look, SPD and Speedplay Zero and so, Super Hero was born.
Bikes can be hung from a pedal in left or right hand orientations. As the wheels rest on protective pads against the wall, floor space and room width are maximized. To further optimise use of wall space multiple bikes can be overlaid.
Super Hero will be available for pre-order at Eurobike for shipping at the end of September.
Selle Royal eZone saddle
There will be sceptics of the e-bike specific saddle concept, but Selle Royal encourages visitors to swing by A5-301 to see the concept for themselves.
Following a separate e-specific pitch from Shimano, Selle Royal's eZone saddle is the culmination of a study of existing electric bike users in collaboration with BMW Group subsidiary Designworks. The study identified a number of performance characteristics from eBike users that could benefit from an eBike-specific saddle design.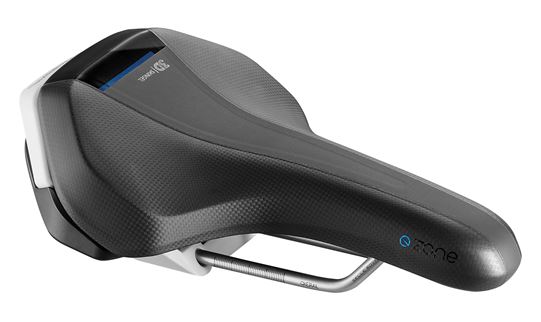 eZone uses patented technology and has a range of eBike-specific features such as eFit Design, an elevated rear section to prevent backward sliding and shorter nose to aid in mounting, Acceleration Control, a zonal design to enhance control and balance for added safety during acceleration, and eGrip, a fibreglass integrated handle for easy manoeuvring. The saddle is padded with 3D Skingel, a tridimensional gel structure that is said to reduce pressure peaks by up to 40%.
Road safety studies have identified excessive throttle application from a dead stop or when shifting to a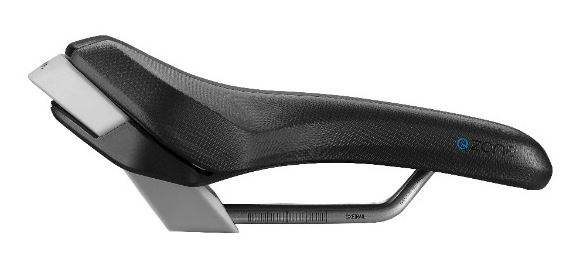 higher gear to be the number one cause of eBike accidents, partly due to the slippage factor from "flat" traditional saddles. It logically follows that the speed and thrust generated by the eBike motor requires a specific shape to secure the rider's position and ensure safety.
Selle Royal's eZone designers understood that sudden forward movement produces a wave-effect, which requires performance zones to address acceleration, sitting comfort and handling. For the new design, the designers raised the rear portion of the saddle and added wings with which the rider can steer and adapt thrust with precision. To guarantee comfort, the wings are made to flex, supported by rubber inserts, for greater feel and tractability.
Endura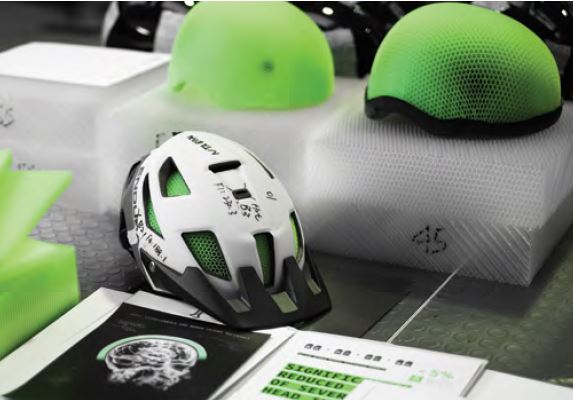 There's a variety of new lines stemming from Scottish cycling apparel label Endura. Expect to see a new Aero Collection, as developed with Drag2Zero, new helmet families in mountain and road, a lightweight, summer-specific version of the flagship Pro SL road collection, as developed with Movistar Team, and a rebirth of the label's long established SingleTrack mountain bike range.
Within the helmets Endura will now build in Koroyd's high energy absorbing honeycomb structure. The full Koroyd core will now be found at the heart of flagship MT500 mountain bike helmet and new Pro SL road helmet. This enables these two helmets to be the first to meet the Koroyd Safety Initiative which sets safety standards greatly exceeding those laid out in the current helmet certification and reducing the risk of skull fracture and fatal traumatic brain injury to "less than 5%". The tech also features in our radical D2Z Aeroswitch helmet.
You'll find Endura on in hall A7, booth 201.