Fully Charged more than doubles in size, appoints e-bike veteran Dan Parsons
Electric bike specialist Fully Charged has more than doubled the size of its London Bridge shop adding 1,500 sq ft of refurbished basement space to its existing 1,000 sq ft showroom.
With electric bike sales surging for the business has also brought on board one of the industry's long-serving specialists in Dan Parsons who joins as head of operations. Having previously served as commercial manager for Karbon Kinetics, Parsons has nine years of experience with the GoCycle brand.
Parson said of joining: "Having been a supplier to Fully Charged since the company's inception, I've enjoyed watching Ben and his team grow to establish themselves as one of the leading electric bike retailers in the UK. Recognising the potential of Fully Charged and with the undeniable growing trend in electric bikes in the UK, it's a hugely exciting time to be involved in this fast-moving industry and I look forward to working with Ben to expand the reach of the business."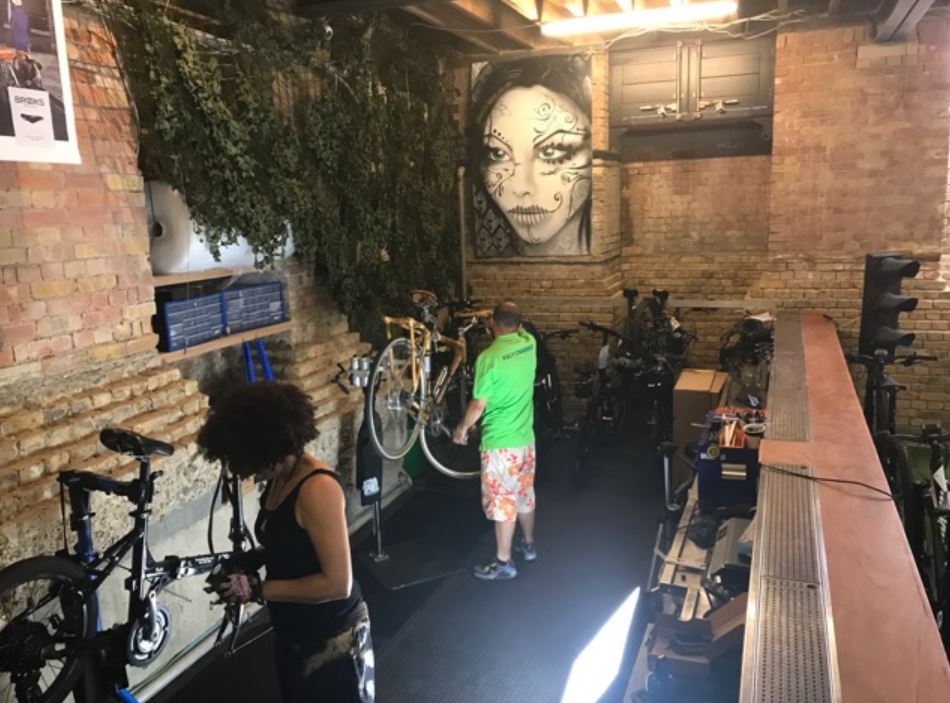 Owner Ben Jaconelli said: "If we weren't already, we are now definitely the UK's biggest e-bike store.
"We are responding to demand and what we anticipate over the coming months and years.
"In the Netherlands one in three bikes sold is an e-bike and in mainland Europe e-Bikes account for 50% of bike imports. In the UK it is just 1% – so you get an idea of how much room there is for expansion.
"E-bikes are driving the expansion in cycle sales while traditional sales remain fairly static."
Having doubled turnover last year, in part down to a strengthening web business, Jaconelli says that the business remains on track to achieve the same feat this year.
Found at Bermondsey Street, the store's downstairs will now host an open plan workshop where the stores three mechanics operate in view of customers, as well as a video content generation area, where the team can create media for their website and social platforms.