Industry interest in Spin Cycling Festival ramps up with Olympia shift
The shift to London's Olympia has seen the bicycle business throw its weight behind the Spin Cycling Festival, organisers have told CI.N.
Traditionally an exhibition that has proven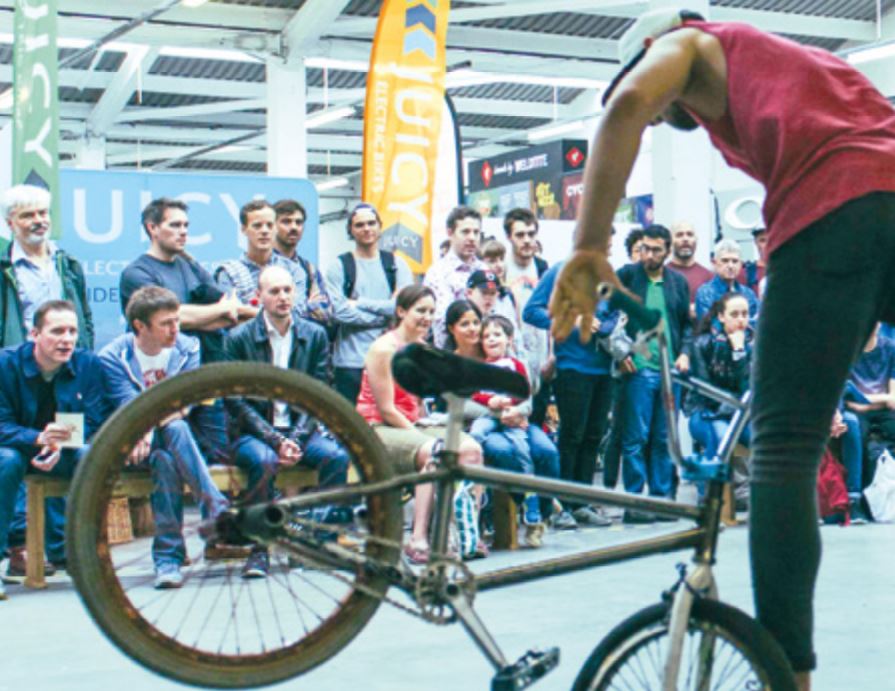 been a hotbed for up and coming talent, the show is forging ahead in 2017 with labels such as Factor, Cinelli, Boardman Bikes, Kask, The London Cycling Campaign, Weldtite and many more big names providing an enhanced consumer draw.
Show director AlexDaw told CI.N: "As ever there's a distinctly international flavour to the show with several exhibitors confirmed from around the globe. We've Ahooga (Belgium), Orbita (Portugal), Volata (Spain), Coh & Co (Denmark), Raynsie (Holland), Aceteam Berlin (Germany), plus many more from around the globe."
Now operating within an open plan space, Mercury Events, the team behind the exhibition, has previously spoken of upgrades to test tracks to maximise consumer interaction, as well as adding a CyclingIndustry.News-backed Trade Only Lounge within which exhibitors, trade members and press can meet in peace away from the bustle of the show floor.
It's features such as these that have proven a lure for brands looking not only to show their product on their booth, but to ensure the qualities of their merchandise are fully realised on the show floor and potentially even sold too.
"We're personally inviting a lot of retailers and buyers from inside and outside of the cycling industry, think Selfridges, for example," says Daw. "We always do well on the press front too, with nationals and tech sites among many others taking an interest in the talent we recruit for the show. Last year we had Wired, Time Out and many more along."
Indeed, up and coming talent is warmly welcomed with a new stand subsidy for upstarts.
"We offer packages from £400+vat to start-ups as part of our Platform section where we showcase the most innovative and progressive independent brands. Be they Kickstarted, crowd funded, self-funded, shed or university projects, they are all welcome at Platform," says Daw.
Elsewhere on the floorplan, separate space for hand builders will feature, as well as the 'Electric Avenue' Test Track, giving e-bike exhibitors a chance to ensure visitors can experience the pedal-assisted ride for the duration of the show and on a track with elevation. The Summit theatre is also open to exhibitors for further promotion and speaking, something which the organisers advise is booked in as soon as possible.
To be announced shortly the show has also just signed up a high calibre London brewery partner to ensure the Spin vibe hits full flow quickly. An official coffee partner has also now been signed, along with a selection of food partners.
"There's even free artisan coffee for exhibitors and an exhibitor only coffee masterclass before we open the door," adds Daw.
Consumers are to be further drawn in with some high profile show speakers. British Cycling policy adviser and ex-Olympian Chris Boardman returns for 2017, while Graeme Obree, among many others, joins the roster of speakers.
Interested in taking space at Spin? You can find the show's information pack here and inquire about exhibiting here.
SPIN2017_FILM.1 from Spin Cycling Festival on Vimeo.