Industry Nine secures licence to offer Shimano Micro Spline Freehubs
Industry Nine has announced it is one of few brands to receive a licence from Shimano to offer Micro Spline Compatible Freehubs, for use with the new XTR M9100 12-speed mountain group.
Industry Nine is the first North American hub manufacturer to receive the licence, and will produce the freehubs at its facility in Asheville, North Carolina.
Industry Nine will be offering Micro Spline freehubs as an option on all of its current mountain bike wheelsets and hubs, and as a service component for any existing Torch series mountain hub. Micro Spline will be available to ship by the end of 2018.
Jacob McGahey, Vice President of Industry Nine, said: "We are happy to build on our relationship with Shimano and flattered to be one of the few brands offered a licence for Micro Spline. This partnership allows our brand to continue offering all major axle and drivetrain specs, which riders have come to expect from Industry Nine."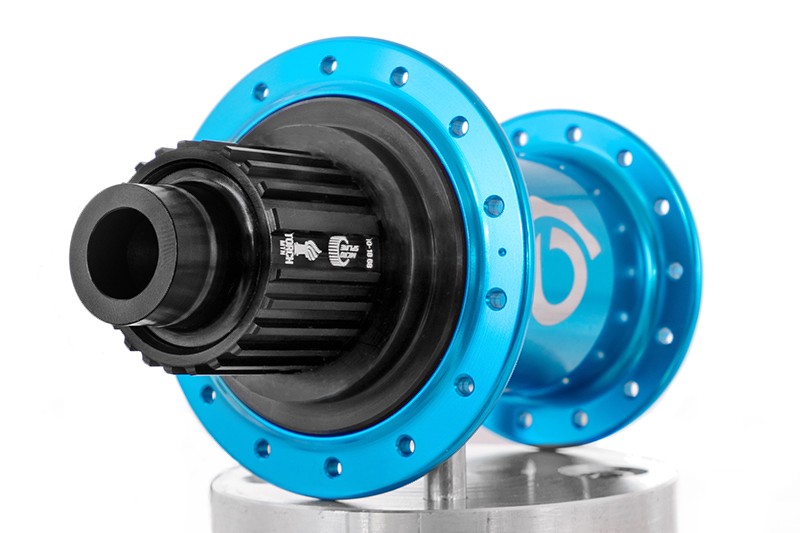 The Micro Spline Freehub is constructed from lightweight aluminium which integrates seamlessly with small 10-tooth top gears, featuring smaller and more widely distributed splines to limit cog damage. It is thought that the inspiration for Micro Spline came from Shimano's Center Lock brake rotor interface, and it allows the use of stand-alone cassette cogs, in conjunction with a new lightweight spider system.
Financial details of Industry Nine's licensing agreement are currently not available.
Industry Nine is distributed in the UK by Ubyk through its Oxford and Brighton stores.