Industry Nine targets Europe with new Spanish distribution and assembly facility
Industry Nine is to open a new distribution arm in Andalucía, Spain under the i9 Europe banner.
Moving in to a new facility, the hub will also become an assembly plant for the parts that remain manufactured in Asheville, NC. Part of the reason for this change is to maintain the complete customisation potential of the hubs which have a wide range of fitments and 11 anodized colours.
In addition to faster shipping times, the growth into the European market will allow for the brand to improve relevance at a local level through event attendance and improved customer service with a team dedicated to better understanding European customer needs. "Industry Nine is excited to announce the opening of Industry Nine Europe. With sales, service, and warehouse resources available in Spain, Industry Nine can now address the European market more effectively than ever before," says Industry Nine VP, Jacob McGahey.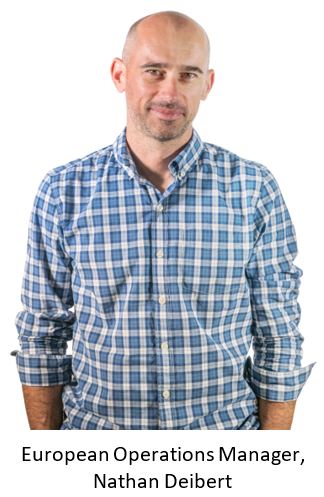 Spearheading the European expansion will be long time Industry Nine distributor, Nathan Deibert. After six years with i9 Spanish and Portuguese distributor, Surbikes, Nathan will join the Industry Nine team directly as the European Operations Manager of the new facilities.
"Having a team on the ground in Europe will allow us to get product to the customer faster and provide better, more personalized service all while delivering the full custom product line to this market," says Deibert, I9's European Operations Manager.
"Industry Nine's products are of the highest quality thanks to their dedication to design, attention to detail, and years of experience in precision machining.  We look forward to helping more riders in Europe discover what a difference Industry Nine wheels and components can do to make their riding experience even better."
Nathan has been instrumental in increasing Industry Nine's European presence as a distributor, leading to a natural fit as the full-time European Operations Manager.
The expansion will formally be announced at the Eurobike trade show taking place in Friedrichshafen, Germany, held from September 4-7th.
The European arm will begin shipping product later in fall 2019. The firm plans to continue to work through a network of knowledgeable distributors across Europe, but orders will now flow through the European operation allowing for a more customisable, timely and affordable process.