John Styles launches Cyconomist, a consultancy for those looking at the cycling business
Industry author and UK-based sales agent John Styles has launched Cyconomist – a consultancy business targeted at those considering entering the bicycle business.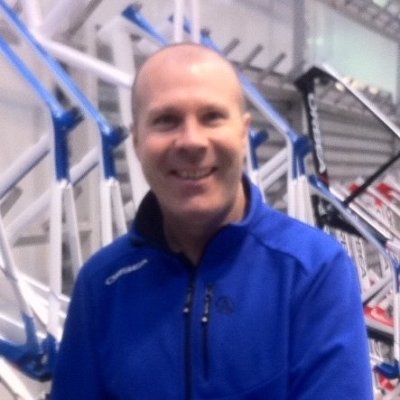 A regular writer on the global business for CyclingIndustry.News, John specialises in economics and has worked across a broad spectrum of cycling businesses from retail through distribution.
With no shortage of outside interest in the cycle trade, Styles offers a broad range of consulting services from finding UK distribution partners to sanity checking funding for new products with his "KickStopper" report.
"People have been finding me, through word of mouth and Linkedin. Until now it's been re-active, just a few hours here and there," Styles told us. "For example, I secured a new distributor for a U.S. based accessories brand and I advised an investment company taking a position on publicly traded shares within the sector. The cycle industry lacks coherent statistics and can also be very opaque to an outsider. What data you can find is often flawed or needs very careful interpretation. Perhaps there are other companies out there who may find my breadth and depth of experience useful. I just decided the time was right to round things up in one place and offer some help. The market is in a very different place to where it was 3 or 5 years ago and is set for more change in the next 1 to 5 years".
John's previous articles on Cycling Industry News can be found linked below. Styles will be visiting The Cycle Show on Trade Day (22nd Sept) and can be reached through his site or via Linkedin.