Josh Hon Interview: "City bikes are still a blue ocean for product development"
It wasn't easy pinning down one of the busiest men in the cycling industry just before the kick-off of Taipei Cycle, but today CyclingIndustry.News hosts a big catch up with Tern founder Josh Hon just ahead of his keynote speech at VeloCity. Read on for Hon's thoughts on why city bikes are only scratching the surface of their potential, why cities will never grow modal share without safe infrastructure investment and plenty more…
2016 marks your fifth year in business – How does the Tern of today match up to your ambitions back then?
We're very pleased with where we are as a company and with the product that we've been able to introduce to the market. It hasn't been easy and we still have challenges ahead, but we're energized by how we've been able to advance the state of urban bicycles.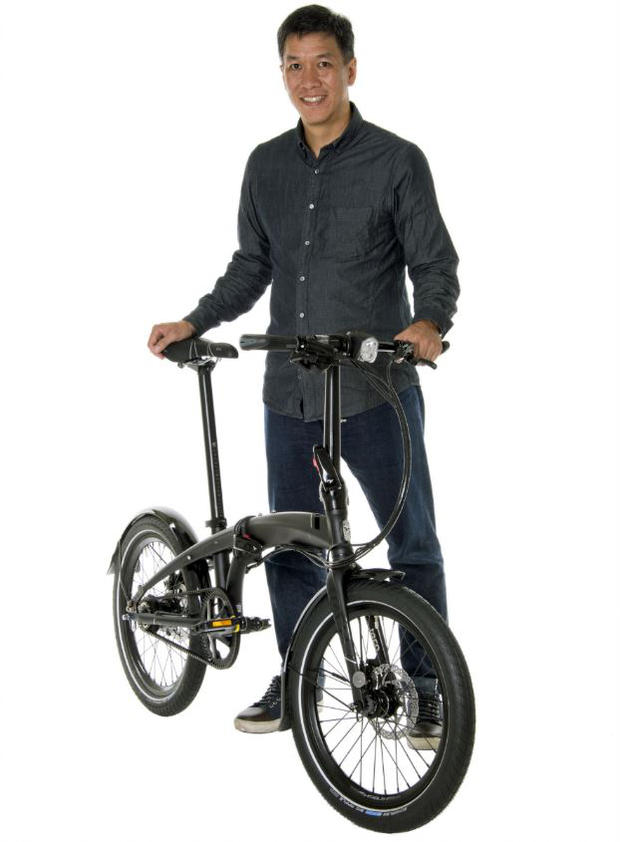 There has been so much resource poured into the development of mountain and road bikes – but bikes for city usage are a blue ocean, with so many areas that can be improved.
It seems that congested cities are warming to cycling for transport. In your opinion, what needs to change to help develop everyday cycling for commuters around the globe?
Absolutely. We see many cities and countries that are beginning to "get it" regarding the importance of cycling.
I think it starts with local Governments investing in cycling infrastructure, because if cycling isn't safe, it'll never really hit a critical mass. Bike paths, bike paths, bike paths. And separated ones, that's what's needed.
How have you differentiated your product to ensure Tern is competing strongly in a market that has brands as strongly established as Brompton, Dahon and many more?
Well, we do know a thing or two about building up a bicycle company and the development of folding bicycles… I've been at this for 23 years now. To top that, we have some amazingly skilled, experienced, and most importantly, passionate, members on the team.
We, as manufacturers, need to create good products for people who are interested in riding more. If bikes are to function as everyday transport, they need to be safe, durable, able to haul groceries, be adjustable to fit different family members and have all of those features built onto the bike so you aren't running around the house looking for tools, lights, locks, and a pump every time you want to head out for a coffee. That is why so many of our bikes have these items integrated into the basic design.
Very simply, our bikes are differentiated by their superior ride quality and efficiency. Our bikes just ride better and anytime anybody asks us to compare ourselves to other brands, we just tell them to take a test ride and compare for themselves.
The Brompton on the other hand has an amazingly compact and neat fold and if you've got a multi-modal commute and need to squeeze onto a packed commuter train, you just can't beat it.
You collaborated with XtraCycle last year. Can we expect more partnerships in future to allow Tern to branch out into new segments?
Absolutely. In fact we are launching a new collaboration at the Taipei Cycle show next week!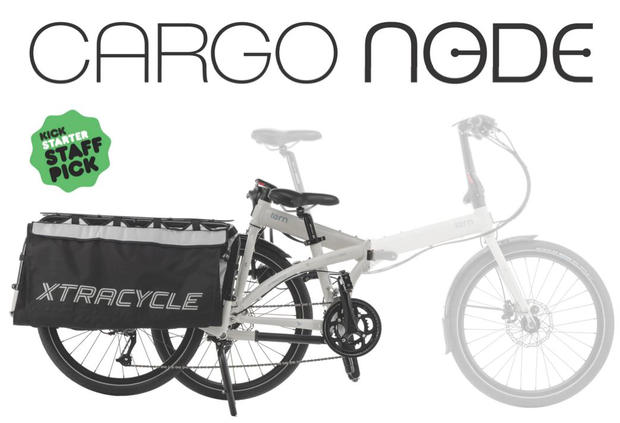 We've always liked to work with outside people because they bring expertise that we don't have. For something to be great it doesn't have to be created by us. As I mentioned earlier, there are still so many places for us to improve the humble bicycle and doing it with partners lets us improve things faster than if we only worked by ourselves.
I think people that we work with generally enjoy the experience and that's why we tend to have very long-term relationships across the industry. That is important because the bike industry is really quite small and your reputation is everything.
We're not just interested in folding bicycles. We happen to be very good at the design and engineering of folding bicycles and we believe that portability is an important feature, but so too are comfort, safety and cargo capacity. So we spend a lot of time thinking about those areas and you'll see lots of innovation here on our bikes in the future. 
It's a brand that's now visible in over 70 countries – that's quite some growth in five years. Is it fair to say there was space for Tern in the market?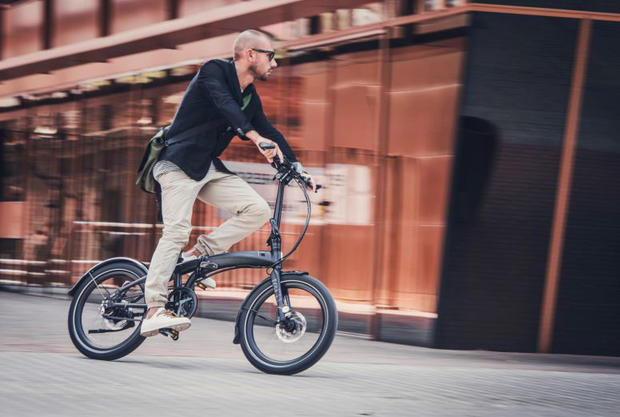 We're now in something like 74 countries. The number keeps going up!
If you make a good product that is differentiated and fills a valuable need, there will always be space in the market. And the market needs more good bikes for urban transportation. I'm always amazed by the number of people riding for transport on mountain bikes and knobby tyres with maybe a rear fender that is pointed straight up.
I love being in Germany and the Netherlands because bikes there are so functionally optimized. Yet there are still many places where we can improve things. A big, heavy Dutch roadster is fantastic – except if your commute is further and you want to catch a train part of the way.
How does Tern market itself to the commuter? With tube strikes, congestion and pollution it must present lots of opportunities to paint Tern as an alternative?
In most markets (London is an exception) a folding bike is still a bit of a niche product that consumers don't completely understand. Our challenge is to convince the everyday cyclist that a Tern bicycle is a great riding bike that has some very distinct advantages compared to a standard, non-folding bicycle. Really it's getting people on our bikes, that is how they ultimately get convinced.
Convincing somebody to drive less and ride more is something that we have to tackle from many different angles. We need to create a great, useful product at a price that people can afford. We need to support advocacy groups like the ECF that are doing so much to get cycling mind-share with politicians and urban planners. And we also need to work hard to convince people that cycling is a "cool" lifestyle choice so we work with people in fashion and music and art. For instance we recently partnered with Ekocycle, a lifestyle brand conceived by will.i.am and Coca-Cola to make a line of bicycles using recycled materials.
In the early days private investment saw the firm grow quickly – are you now in a position where the brand has recouped that initial faith and is profitable?
We're private, so financials aren't discussed, but I can say we're very happy with where we are.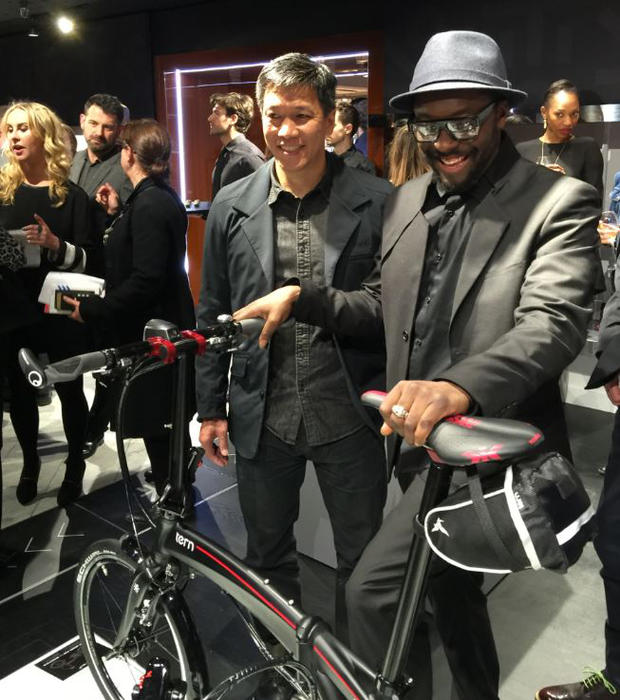 You had plenty of fresh design ideas from the beginning. Tell us about your own developments, patents and methods for driving business:
Innovation is part of our DNA and we can't sit still. A lot of our team, including myself, ride a Tern bike on a daily basis to get to work. And that means we're always thinking about how we can make our products better. And the great thing is that our team is spread across Asia, the US, and Europe, so we approach innovation from all different directions.
Examples include our head of product design who is based in Finland, so he pays a lot of attention to lights, dynamos and night-time safety. Meanwhile our head of bike engineering is based in Taipei where corrosion resistance, ease of folding, and light weight are highly valued.
What's the typical best-selling price point for folding bikes and is this increasing?
It really depends on the market and the type of consumer. As you can imagine, our selling prices tend to be higher in the more developed countries. But in general, as people ride more and realize that quality costs, we see the average cost/bike going up.
We've spotted a few high-end developments in recent years – are experienced/fast cyclists looking at folding bikes with curiosity?
Our technology is always improving and we have quite a lot of serious cyclists on Tern bicycles. They don't race on them, but they use them for travel, for touring, or for getting to work.
Which wheel sizes are covered by Tern and do different territories tend to take interest in different things?
We have 20", 24", 26", and even 27.5" wheels at present. 2017 will see a few more added to that list, so watch this space. Different markets certainly do have different preferences.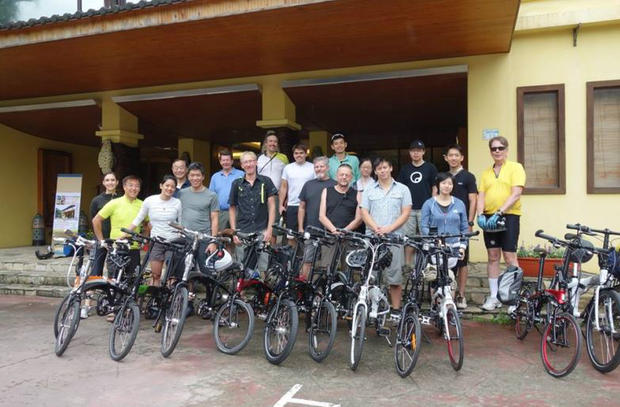 You've recently received three Taiwan Excellence awards – what does that domestic recognition mean to you?
We pride ourselves on continually pushing the envelope when it comes to design and innovation. It is nice to be recognized for it, of course.
Anything exciting currently under development that we may see closer to Eurobike?
We have by far our most exciting product line up for 2017. But we'll have to let you wait a bit before you can publicise any of it!
Any other plans for expansion – be that global territory, staff, premises, production or other?
We have amazing partner factories that have ample capacity and intend to remain lean and nimble. We can stay about this size, even if we're selling quite a few more bikes and that's a good thing.