Kinesis UK electric bike with Fazua drive debuted at Cycle Show
Kinesis UK has debuted its first electric bike on the Cycle Show's trade day, showing a Fazua-driven hardtail to retailers making the journey.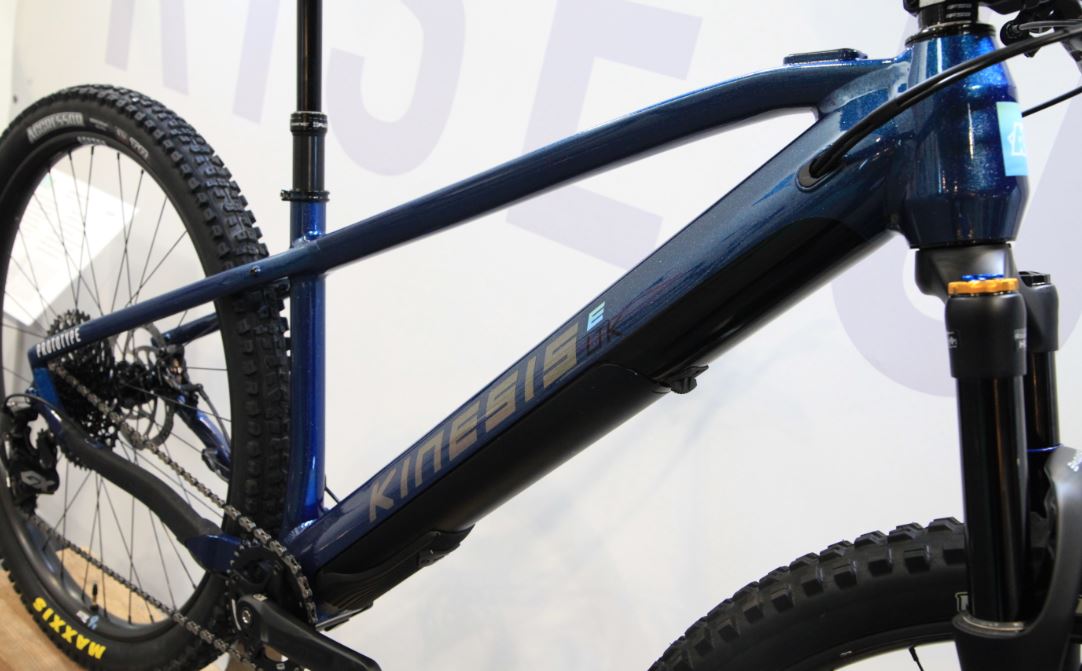 Upgrade Bikes has taken a reserved stance in the electric bike market, until now, hosting only Pivot's Shuttle in its portfolio. Explaining why the time has come for an in-house development Upgrade marketing manager Rory Hitchens said that ride feel trumps all else and with the integration now available to the market the time has come to get off the fence.
"Like a lot of companies we've been debating our e-Bike position for our dealers and company for three years or more. Watching the growth in the sector has been interesting. So, why not sooner? It's because the motor systems were evolving so quickly and we had certain design and ride quality requirements to meet. The supply of motor systems has come a long way; it's astounding how many new companies have come into the arena. Fazua has so much to offer and it was compatible with how we felt about a product that works well for the UK market's often specific needs."
Hinting that for the time being it will remain a hardtail proposition, with a drop bar road bike likely to be ready in the prototype stage by CoreBike, Hitchens says that two price points will be offered to dealer in both GX and SLX spec.
"There's a lot of love for hardtail riding in the UK and lot's of innovations from smaller companies pushing geometry boundaries. This was intriguing; combining progressive geometry with a lightweight e-System means that we can keep the feeling of the ride as perfect as we would expect from a non electric bike. We think for the UK market we will have good sell through with this proposition once people try it."
Expected to be available from January is a £3,500 build with a GX Eagle spec and £3,200 option with an SLX spec.
The highlights include:
• Progressive E-Trail Hardtail Hydroformed Alloy
• 29″ Wheels with 2.6" Clearance E-Specific hubs rims
• Big reach, small seat tube lengths – Properly long and low
• X-fusion E-Slide 34 fork 130mm (44mm offset)
• X-Fusion Manic Long dropper posts 150mm/170mm (size depending)
• Weight: 18.85Kg (41.5Lbs) with battery I 16. 0Kg (35Lbs) with blanking plate
• Lightweight Fazua Evation drive system
• Maxxis DHF Front/Aggressor Rear Wide Trail Tyres
Fazua's motor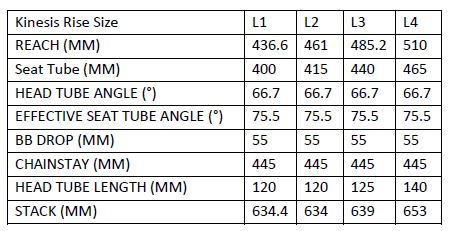 Up to 400W Assistance
• Low Drag Drive Unit
• 60NM Torque
• 250WH REMOVABLE & REPLACEABLE BATTERY – Only 1.38kg
• RANGE: 1 000M (ELEVATION) (Up to 55km using mixed modes)
The frame sizing differs in that you "choose the bike by length," says Hitchens. "Any one riding demo units may go between L1 or L2 based on ride feel. There will be demo units available to stockists as we have stock, likely by January."
Pre-orders have gone live at the Cycle Show and just the one colour, "Galactic Blue", will be available.
To read more on the project head over to Kinesis UK's blog post here.