Silverstone Sports Engineering Hub officially opens
Silverstone's shiny new Sports Engineering Hub (SSEH) was officially opened yesterday, 10th September, by Buckinghamshire Local Enterprise Partnership CEO, Richard Harrington.
Harrington said: "We are delighted to be supporting this exciting innovation hub at the heart of the Silverstone High Performance Technology Cluster, to fire innovation, business productivity and growth for the local economy."
SSEH was awarded £2 million of local growth funds last year to develop a new 26,000 ft² state-of-the-art sports engineering innovation centre at Silverstone Park. SSEH will act as a research, development and business incubation centre for high-performance cycling and sports.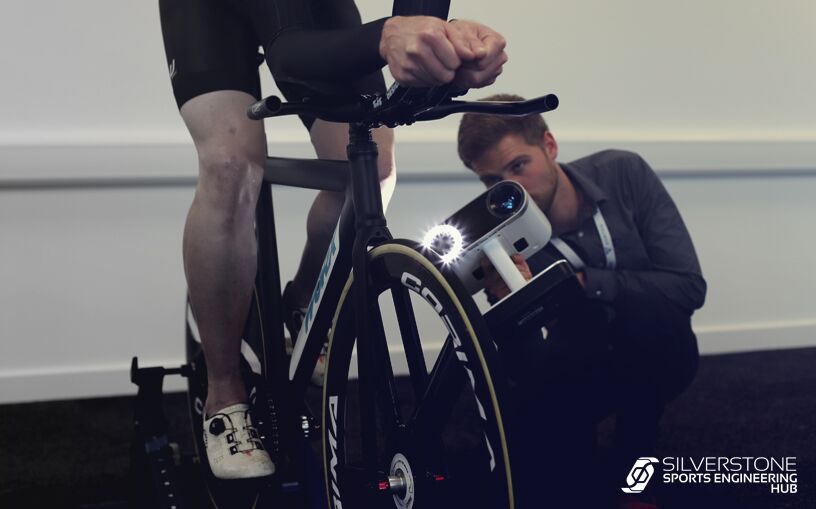 "We are committed to levelling up our regions and boosting economic growth across the whole of the UK," added Rt Hon Jake Berry MP. "Silverstone is world famous for bringing sporting excellence and technology together through motorsport. Now, thanks to £2 million investment from the Government's Local Growth Fund, the new Silverstone Sports Engineering Hub will boost innovation in other sports including high-performance cycling, support businesses to grow and bring jobs to the local area."
The hub was created by TotalSim, Aerodynamics and Computational Fluid Dynamics (CFD) experts, who discovered a need for affordable, bespoke sports engineering tools. Its facilities include: a Sports Performance Wind Tunnel, suitable for full scale testing of cycling, winter and para sports, amongst others, alongside a Fabric Development Wind Tunnel, designed to allow testing of fabrics in a controlled and repeatable environment to test drag and other performance factors.
The hub also enables access to the latest 3D scanning tools to help capture equipment and athletes geometries quickly and accurately, accompanied by offices and workshop spaces available to rent.
TotalSim and SSEH Director, Rob Lewis, commented: "Tapping into the world-class high-tech skills pool around Silverstone enables us to create a unique innovation incubator for companies in sports engineering and services which we predict will have global appeal.
"If we can pool the right things together than we believe that organisations will come from around the world to take advantage of the facility – thereby helping to put the UK at the forefront of the development of aerodynamic technologies. In fact, this could be the start of a whole series of ventures around Silverstone to do with sports science, engineering and education."