85% of Eurobike exhibitors will remain for extended consumer schedule, says head of show
The majority of Eurobike's exhibitors will take full advantage of the extended consumer schedule, Head of Eurobike Stefan Reisinger has told CyclingIndustry.News today.
"Around 85% of the 1,360 exhibitors signed up thus far will remain for the festival weekend," said Reisinger. "With this extra day of consumer show the focus for us and the industry has shifted a little to cater for these extra visitors. Those exhibitors who don't want to hit the consumer audience will simply complete the three trade days and then the A1 and Zepellin halls will wrap up."
Acknowledging that the show has seen a some high profile labels cut their presence, Reisinger says that the 100,000 square metres of floor space will be no less full.
"We're up year on year by around 20 exhibitors, lot's of small brands have relished the opportunity to take up the space left by those who have departed," said Reisinger. "There are more brands investing in their house shows and this is certainly a threat to us, but I think this will limit their businesses in the long term. It is important, I think to attend trade shows like Eurobike. The exhibition is a platform for driving new business and is useful to build our bike community. I think also, that given the current difficulties facing the cycling trade, it's perhaps more important to meet with your industry colleagues."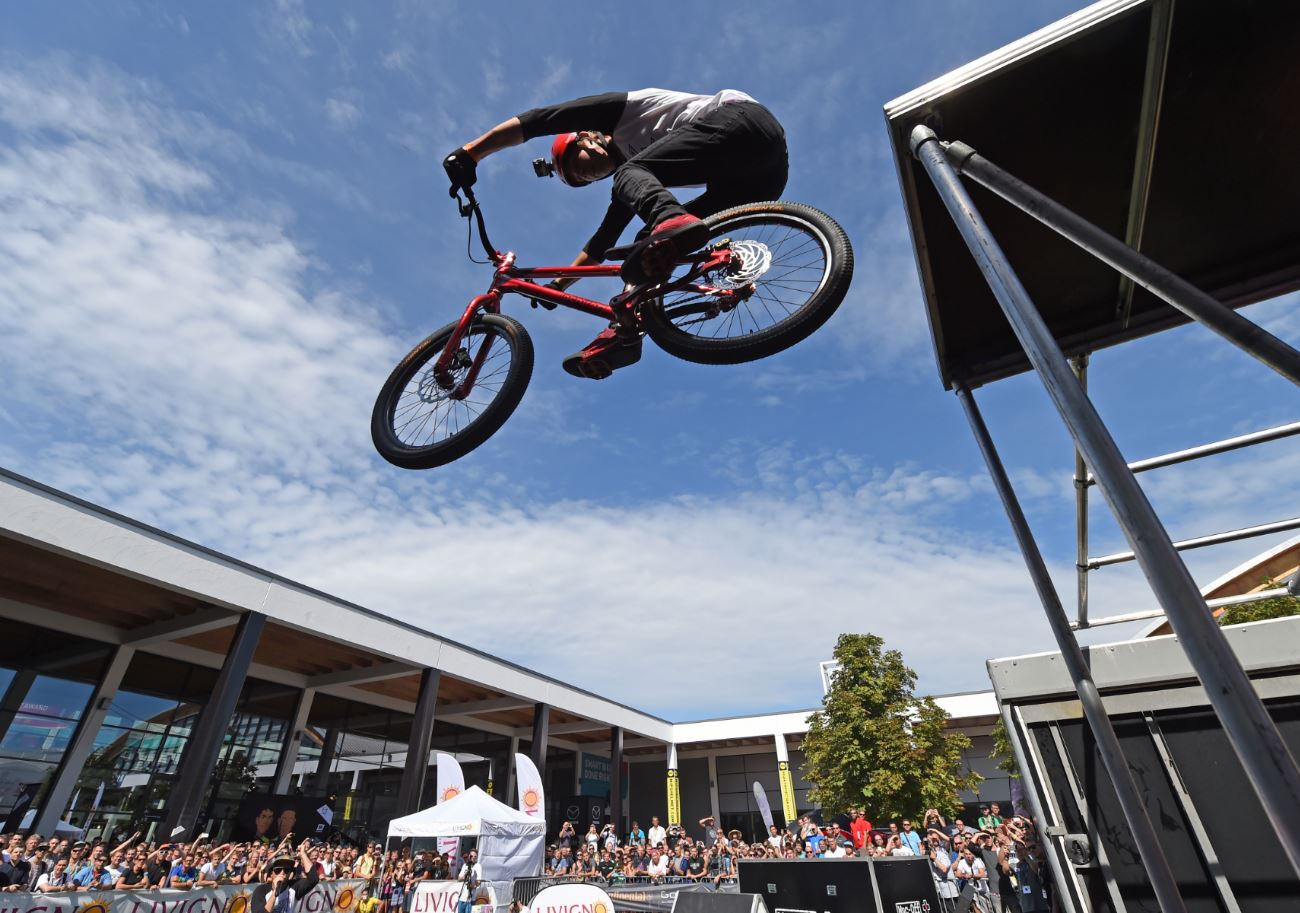 Once again, the show will offer a series of seminars and workshops, which the organisers believe continue to offer added value for trade professionals – this year perhaps most notably the European Cyclists' Federation Smarter Cycling Forum.
Despite the absence of labels that have historically had a large presence, Eurobike will unsurprisingly continue to train a keen eye on emerging markets and trends. When pushed on his thoughts for a trend prediction for 2016, Reisinger said that he quite often gets no more of an advanced preview that anyone flying into Friedrichshafen. He did however offer a key insight into the Eurobike Awards.
Reisinger said: "Today was the first day we had the judges in and I popped by to take a look at the entries. I would say that half of the bikes submitted are based around electrics and it's really telling how the designs have evolved in just a few short years. It's difficult to say what portion of the show now features electric bikes as so many manufacturers are now within the space, but there's certainly a shift toward the e-bike."
It's the community of 45,000 visitors and 2,000 media from around the globe that is the focus of Reisinger's team of ten at the present time. With such a high volume descending on Lake Constance's Northern shore, traffic in and out proves a difficulty each year. With the added consumer day, Reisinger reminds visitors that there's a way to beat the traffic and scramble for one of the 8,000 car parking spots.
"It will of course be busy again this year, but we've a huge secured bike parking resource in both the East and West foyer's. If you can park and cycle the last leg, it's a nice ride!"
Want to chat with CyclingIndustry.News during the show? Find us at booth FW-113.