Local Bike Shop Day scheduled for 28 August 2021
Following a recent survey completed by IBDs and key members of the cycling industry, The Association of Cycle Traders (ACT) has announced that Local Bike Shop Day will once again be delayed to late summer.
LBSD has traditionally taken place in May, in a bid to encourage to consumers to visit their local bike shop in preparation for peak cycling season. However, the survey highlighted significant challenges that IBDs are facing, including stock shortages and unprecedented demand.
LBSD will now take place on Saturday 28th August. The decision for the new date centred on when IBDs will be able to reap the most benefits, as well as that of which follows Government guidelines surrounding the coronavirus pandemic.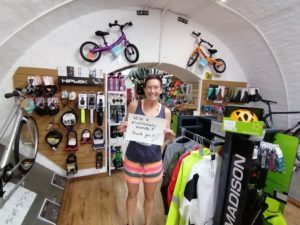 Heather, Owner of Saddles and Paddles and one of the 2020 prize winning bike shops said: "There's never been a more important time to support local, independent shops and so I was keen to use Local Bike Shop Day to remind people of all the benefits of shopping with us, rather than chains or online stores."
Local Bike Shop Day is an industry wide initiative managed by the Association of Cycle Traders (ACT). The ACT are keen to hear any input and ideas that the trade may have to offer in order to ensure that it is once again widely celebrated and valued by IBDs and customers alike. To get in touch please email info@theact.org.uk.