Magura launches world's first hydraulic brake fully integrated into the handlebar
The new Magura Cockpit Integration (MCi) is the world's first hydraulic brake which is fully integrated into the handlebar, according to the brand.
With no external tubings, the MCi gives riders a tidy cockpit, better aero-dynamics and greater protection for hydraulic components, and is part of the brand's new Integration Series.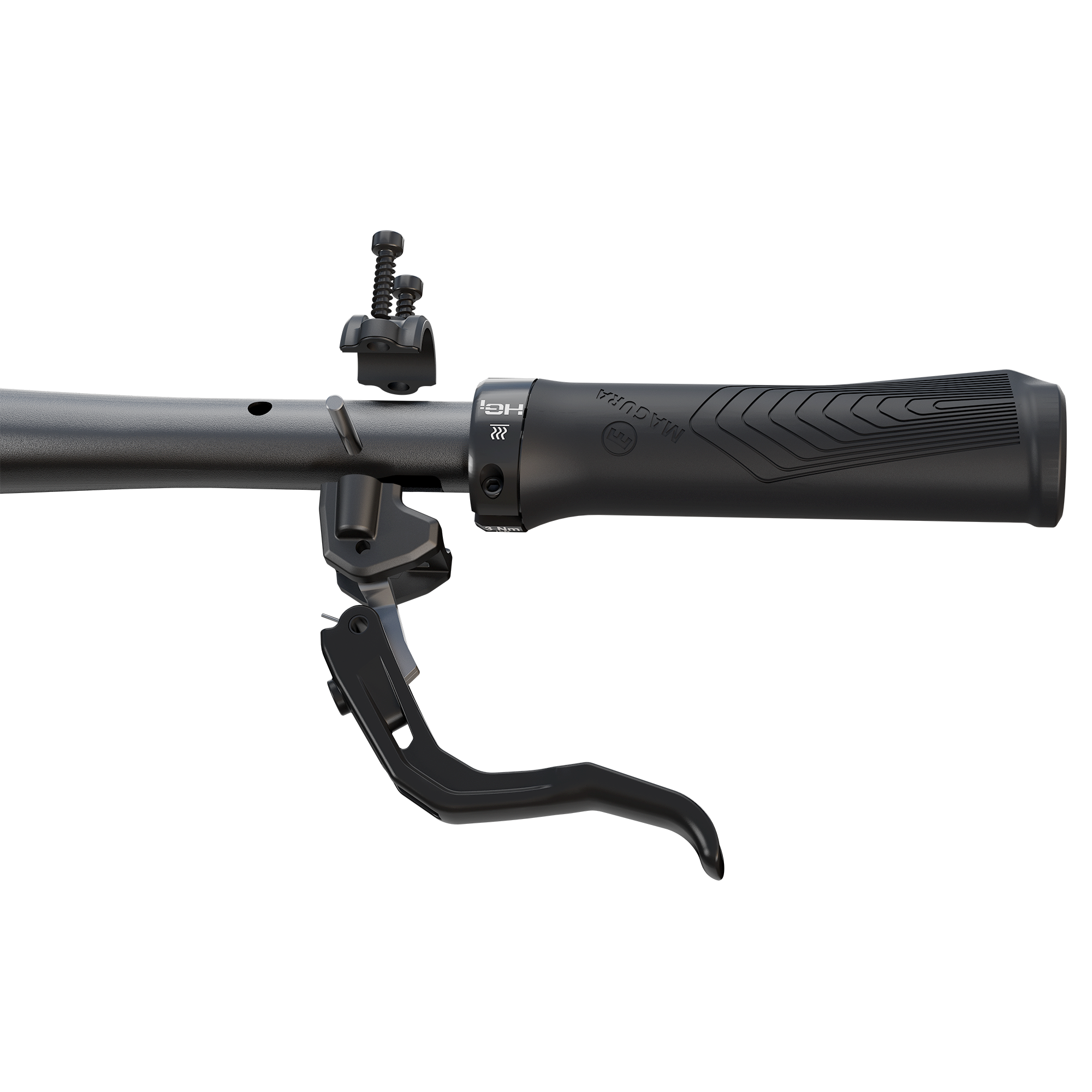 All wires and cables are laid inside the handlebars to give a tidy appearance and enhanced functionality, with the brake tubings led through the stem unit and steering tub through special holes in the handlebars. From there, the lines are led to the fork crown, then into the frame and the front brake calliper.
According to Magura, other variations are being considered, such as cable routing through a special headset in the frame. The MCi is actuated by a lever unit attached to the handlebar, which is the only visible component of the brake.
The system is equally suitable for both MTB and urban use depending on the installed handlebar and stem unit. The lever angle of the MCi is individually adjusted to each bike model and optimised for best possible seating position.
In tandem, Magura has developed the Easy Link cable coupling, focused on user-friendly service and maintenance, with the MCi the first product to use it. Easy Link coupling is a plug-in connector that links the cockpit unit and the brake line, meaning that these can be easily separated during a service.
Brake bleeding can be carried out by means of Magura's Easy Bleed Technology and a bleed screw at the handlebar end.
Initially, the MCi will only be reserved for OE partners with Magura acting as a MCi supplier and specifying components such as handlebars, stem units and cable routing. An aftermarket version is not planned for the near future. The innovation will, however, be on show at this year's Eurobike.