Mechanic Monday: Vince Gee – "Raise the bar so your skills are a commodity that the boss wants you around for"
​It's time for another installment of Mechanic Monday, and this week we are proud to feature Vince Gee of Natick, Massachusetts.
For those of you who are unfamiliar with PBMA's Mechanic Monday series, this is where we feature one mechanic each week, who is chosen randomly from the pool of nominations that the professional mechanic's body receives.
Wherever you are in the world, you can nominate a mechanic worthy of a profile. Simply head here.
Vince Gee is a legend in the world of professional bicycle mechanics. He has worked as a mechanic in every capacity our sport offers, from shops to neutral programs, pro teams, national teams, and more. Such depth of experience could easily go towards one's ego, but Vince is the opposite; he is humble, friendly, and fun-loving. But the thing about legends like Vince is that their stories precede them; they rarely get to tell them in their own words. We wanted to give Vince that opportunity. Here's what he had to say:
PBMA:  How did you become involved in cycling?
VG:  I tinkered with bikes as a kid since we had very little means to take my bike in for repair. I quickly learned to take care of my own bikes. My first wheel build took hours and I think I folded it on my 2nd or 3rd ride from uneven spoke tension. I then met a guy in High School who got me into racing and helped get me a job at the shop he frequented. That was 1977 or so. I worked for two shops in my career. Skip's Bicycle Center from 1977 to 1984 (subsequently the shop closed in the late 80s) and The Bicycle Business from 1984 to 1994 (which is still operating). In 1993 and 1994 I volunteered to work with Andy Stone who was managing the West coast Neutral Support program for Mavic USA. I met quite a few people and in 1994 asked for a job on the Saturn team from the then head mechanic Fernando Tapia. I've been a Professional Team mechanic ever since 1995.
PBMA:  Do you have a favorite moment or story from your time in the industry?
VG:  Whew. There are lots from my career so far…
Just working the Giro D'Italia (twice). In general was super fun. By surprise we won the Pink Leader's jersey the first year (2004, I think – Palo Salvodeli).
Freezing every single day of Criterium International. Such a hard two-day/three-stage race with a double day on day two, and we had to get up for an 8AM Stage 2A, plus it always fell on daylight savings time, so it was all minus one hour of sleep. That was tough, though worth it for the "I did it!" feeling after we were done. I've done that race twice, and both were exactly the same situation (rain and cold + daylight savings time).
I give credit to great mentors that raised the bar on how I should look at things and be diligent with my work, so must shout them out. Doing a sub-five-second wheel change (feeling good about that!) in Philly and doing a 30-second-plus wheel change in Gila that certainly took the rider out of the race because I was so bad (feeling bad about that one!). Such highs and lows, and life lessons in there for me.
The second shop I worked for had an Oxy-Acetylene tank set and they did steel frame repairs, such as tube replacements and dropout replacements. The owner encouraged all of us to build a frame in our career there. I built four frames in my ten years there. I don't call myself a frame builder by any means. But it was nice to learn that part of the bicycle. I'm currently building a steel frame as we speak. It's been 25 years since my last fame build.
Possibly one of the things that sticks in my memory the most was gluing 60 tubulars in one day. Granted, the rims were prepped (old wheels with previous layers of glue on them) so I 'only' had to prep the tires and stick them on. But it still felt magical that I could accomplish such a thing. And they were super tight Conti Sprinter tubulars.
PBMA:  What motivation or advice would you give to aspiring mechanics?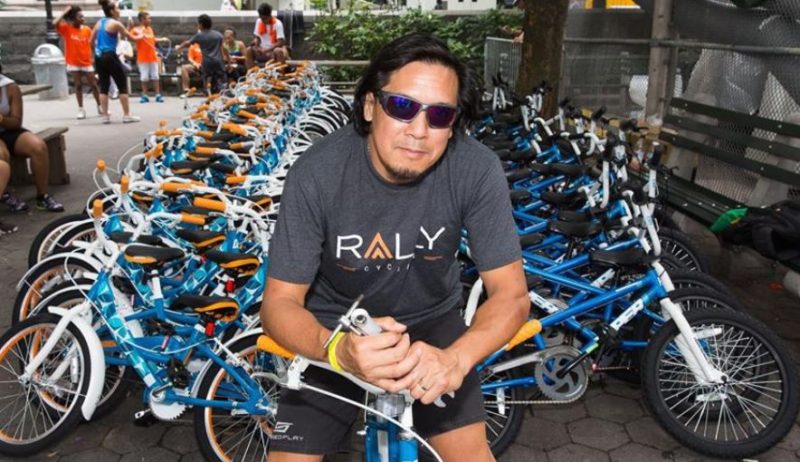 VG:  Keep at it. Listen and learn. Watch and learn. Love what you do.
Try not to settle for "good enough." It's applicable at times, but "good enough" usually isn't the case. I look at my job as someone could always be better than me and take my job from me. So I want to raise the bar so my skills are a commodity that the "boss" still wants me around for.
Make time to ride your bike. It's usually what got us into this industry. So don't give that up because you are too busy to ride.
Network! That (networking) is how I got my foot in the door on most of my gigs. There are many mechanics that can run circles around me in many facets (I've never serviced a suspension front or rear, for example – guys can do that in their sleep and I can't at all). I was lucky because I met and networked with people.
If you are going to buy your own tools, buy good ones. Poor quality tools make the job so hard.
PBMA:  What is your favorite tool?
VG:  My favorite tools are some that I really don't use, but are memories of past jobs.
I have a facing tool that faces the down tube shifter bosses of old steel frames. I'll never use that again. But it is so cool and does only one "small" part of the job.
I have Shimano and Mavic proprietary "splined" head set wrenches, a Campy "PB" wrench that was gifted to me, and gold-plated Shimano cone wrenched that were gifted to me.
Of the tools I do use, possibly my favorite(s) are my buttery smooth Shimano CN-TL32 chain tool, and related-but-not-related is the Abbey Track (1/8th chain) chain whip that is mega long. I bent and broke many of chain whips trying to get track cogs off sprinter wheels, so I bugged Jason Quade to make it for me since I loved his Crombie/Whip combo. The Abbey track whip is super robust and with its long handle actually makes it easy. I've never failed to get a cog off a wheel with that whip.
Mechanic Monday is brought to you in association with Abbey Bike Tools, Cycling Industry News, and People for Bikes.