New patents hint at incoming Shimano smart mountain bike system
New patents listed online seem to suggest Shimano's electric smart bike ambitions are rapidly developing, starting with off road applications.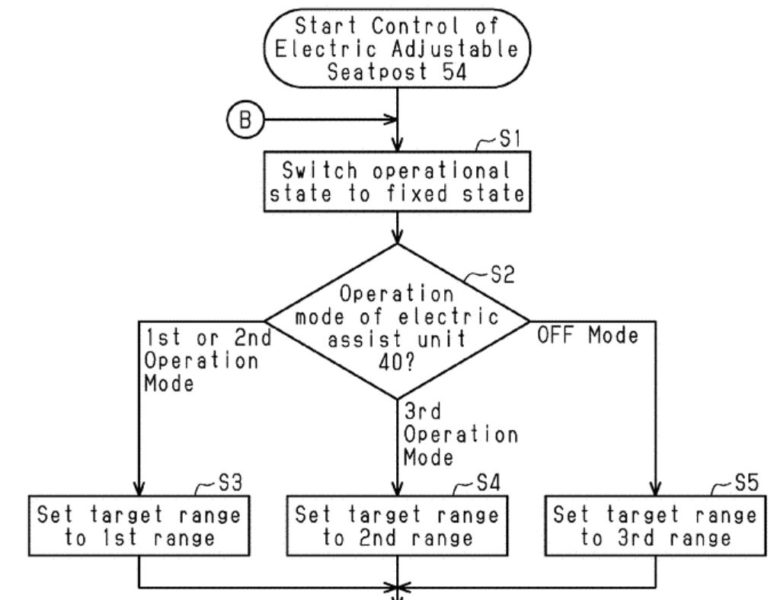 Dubbed a 'bicycle control device', the new listings seem to paint the picture of an interconnected system that the rider can manually or automatically tune to intelligently deliver optimum performance across the bike in one swift actuation.
The process appears to begin with the actuation of an electronic dropper seatpost. This function then appears to set off a chain reaction of suspension and motor adjustment on the electric bike to provide a seamless transition for the perfect climbing or descent. The height of the dropper post, it is hinted, may give the motor indication of required power input and suspension state.
At present Shimano's dropper post is not electronic, however such products are on the market much thanks to Magura's pioneering eLect system – now present on both a dropper post and fork. This system, which is able to detect when a rider is airborne and fully unlock the fork, is even retrofittable on select Magura lines.
Shimano's patent makes several references to load sensors, among other kinds, outlining how electronic controls will be "configured to control the operational state of the electric suspension," adding that "The operational state of the electric suspension is automatically changed based on the operational state of the bicycle electric assist unit. Thus, the rider can ride the bicycle comfortably."
The patent goes on to suggest that the "movement state, the amount of travel, the damping force and the repulsion force" will all be considered in the automatic process.
Aside from enabling the rider to focus more on the trail ahead, it is likely that the integration of all systems into one dashboard may once again free up some handlebar real estate.
Back in December Bikeradar spotted drawings that suggested the Japanese firm is getting clever with intricate electrics, proposing a tiny dynamo in the rear derailleur's jockey wheels that would charge Di2 systems.
It also appears that Shimano are still assessing rotor covers for road bikes.