Michelin launches new E-Wild range for MTB
This March, Michelin will be launching its new E-Wild range of tyres, designed to meet the specific needs of e-MTB riders.
According to the brand, its engineers working in its Research and Development Centre drew inspiration from Michelin's Enduro and Downhill mountain bike tyres. The rear E-Wild tyre is more resilient than the front, with its casing derived from that used for Downhill racing prototypes to maximise strength and traction performance, thanks to its ability to run at low pressures. Meanwhile, the front casing is identical to that used for Enduro tyres in order to combine the necessary robustness with grip when cycling downhill.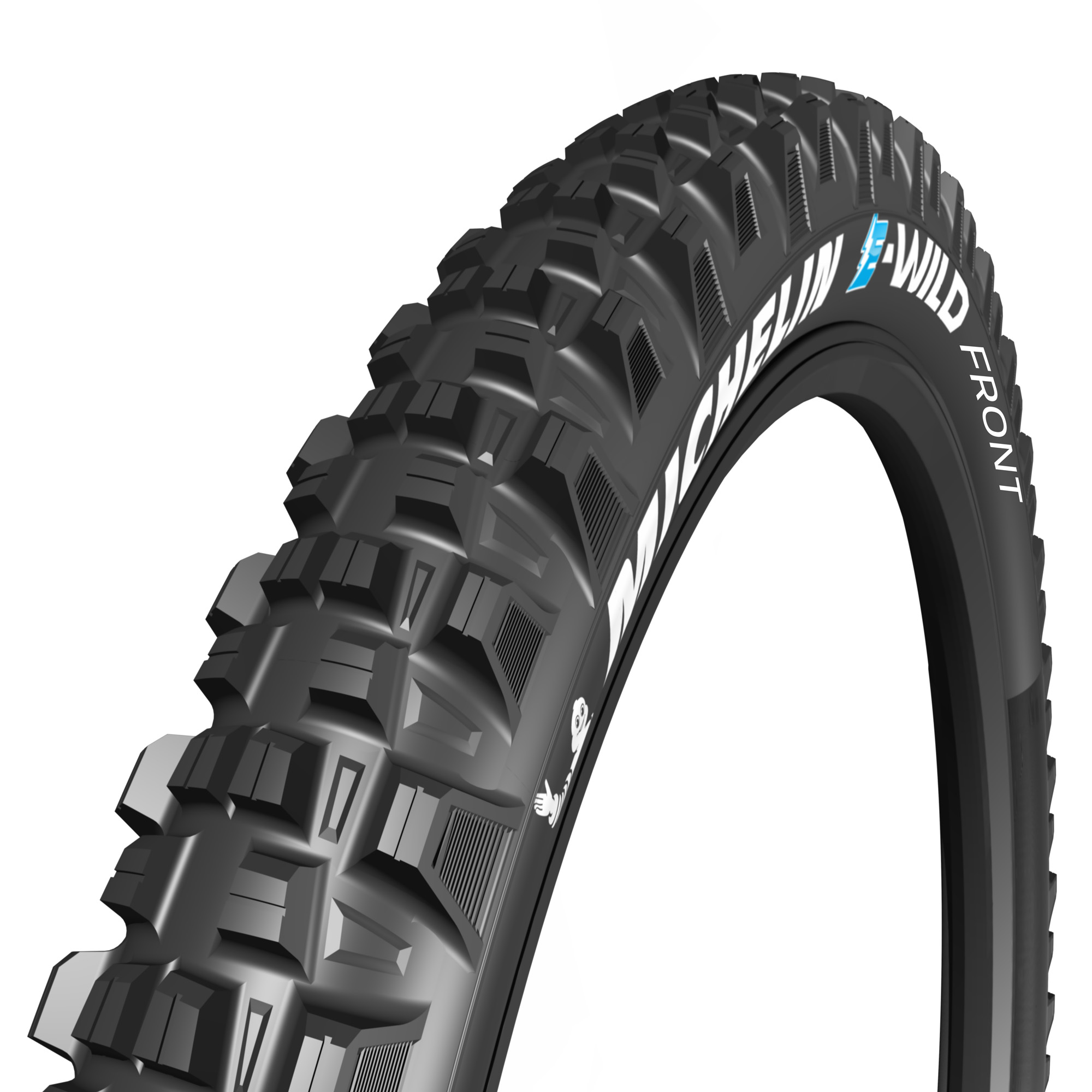 Together, the front and rear Michelin E-Wild are designed to minimise the amount of energy consumed by the tyres, in a bid to reduce the demands made of the battery for longer rides on each charge. The design of the casings also optimises the new tyres' weight which is equivalent to that of conventional tyres of the same size.
In addition to the work carried out on the casings, Michelin's engineers paid careful attention to the compounds, and the latest-generation E-GumX has improved transmission of pedal power to the ground via the rear wheel along with enhanced tread-block life.
The Michelin E-Wild's development followed the same process as that employed for the brand's other mountain bike tyres, with expert input provided by champions like Nicolas Vouilloz, Nicolas Quere (the 2018 French E-Bike Champion on E-Wild tyres), Rémy Absalon and Jérôme Clementz.
The French Electric Enduro Cup allowed the brand to put the Michelin E-Wild's reliability and performance through its paces in extreme conditions. The Michelin E-Wild was also tested by Michelin's competition department staff, as well as by customers who clocked up more than 1,000 hours riding in total.
The Michelin E-Wild Front and Michelin E-Wild Rear are available in a choice of two sizes: 27.5 x 2.6 and 27.5 x 2.8 and can be ordered now exclusively from Silverfish UK.