New Products: Muc-Off adds Sealant, SQ Lab pressure maps ergo grips and Newmen's Evolution
It's the time of year where new product launches are starting to hit our inbox with increasing speed. Here's just a handful catching our eye this week that will hit stores imminently.
Muc-Off enters the sealant arena
An IBD-exclusive product and one now found with Silverfish, Muc-Off has come to market with its take on tyre sealant, promising holes of up to 6mm easily cemented with its formula.
Designed for use across road to downhill applications, the solution is said to have been developed alongside professional riders from all walks of the sport. Muc-Off suggest the blend has a six-month plus life in temperate climates.
Said to do no harm to parts or the environment, the mix is non-corrosive, biodegradable and washes off with water. Compatible with tubeless ready and full UST wheels/tyres, the No Puncture Hassle formula works from 15psi to 120psi and temperatures from -20°C to +50°C. What's more, the pouch is designed to fit a Presta valve perfectly, so is ideal for emergency top ups on the go.
For more information on Muc-Off in the UK, head over to Silverfish here.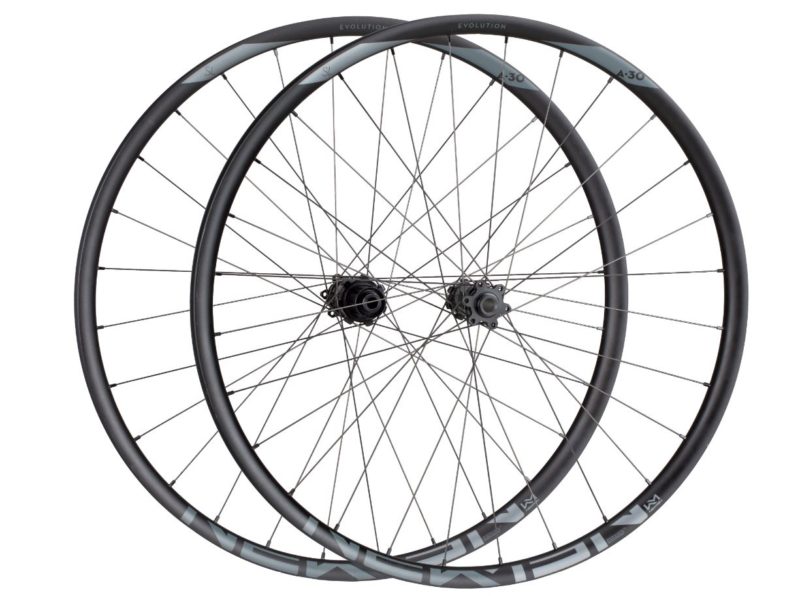 Newmen Evolution MTB Wheels
Coming in hot on the back of strong press reviews, One Way Distribution has high hopes of Newmen's Evolution SL wheelset for the season ahead.
A wide 30mm inner rim width sits bang on trend, enabling riders to run low pressures. Joining a newly-developed rounded aluminium rim, Sapim straight pull D-light spokes combine with Newman's own-label hubs.
The rounded external rim profile further shaves grams from an extremely lightweight and hard-wearing package that resists deformation, whilst the flared flanges make it particularly dent-resistant compared with ordinary rims, as well as keeping the tyre rounder for more cornering grip.
On sale now, the front wheel will cost €283 at retail, while the rear comes in at €415.
To contact the distributor, head here.
SQ Lab's new pressure mapped ergo grips
If you've a customer seeking a little extra comfort at the touch points, SQ Labs builds on its reputation for the season ahead with a new line of ergonomic grips.
Developed through detailed pressure mapping and deep analysis of the human hand, both comfort and performance lines have been developed both for cycling and electric bike usage.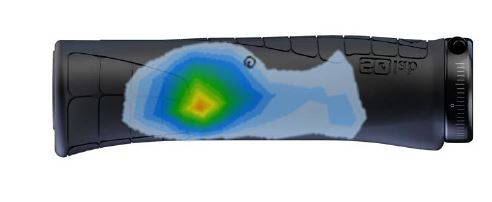 Of this process the firm says it has taken learnings from its saddle business to improve its offering.
"Together with a manufacturer of pressure sensors, we were now able to further develop the system and make it flexible enough to be able to wrap the printing mat around the grip. Some of our premium dealer partners also use our pressure measuring system in the consultation."
For Trekking customers, you'll find the most heavily sculpted offering for maximum wrist support while in an upright position in the saddle. Moving through the range, SQ Labs give varying levels of ergonomic support right through to the less extreme gravity and e-performance lines, which while ditching the large platform, still offer enhance volume and more cushioning.
In the new SQlab grip series, sizes differ in diameter, length (only the 702 and 710) and shape. Grips 702 and 710 are higher on the inside than on the outside, which matches the natural position of the hand. This provides excellent relief to the ulnar nerve and, above all, the carpal tunnel pass with the median nerve. In addition, the outer edge of the hand is often insensitive.
To order SQ Lab stock for your store, head here.