New products: RH+ Speed, Saracen Team kit, Wahoo's aero Bolt computer and new OEM Rock Shox
It's been a busy few weeks here at CyclingIndustry.News towers. We've sent the Q2 Trade Journal off to print, hit the road for some of the UK's top house shows and been preparing to introduce a series of new collaborations to our online audience later this month. We have, then, admittedly let our inboxes fill up a little too much with product goodness. Here's some key lines you may have missed:
(UK trade can sign up for the Trade Journal here)
RH+ PowerLogic Lab Speed line
As part of its Spring/Summer collection RH+ is to present the Speed line, a key project undertaken by the firm's PowerLogic Lab and focusing on aerodynamics, thermal regulation and comfort.
As well as for the other Spring/Summer 2017 lines (Endurance and Woman) the Speed line is designed according to cyclists' needs rather than the type of bicycle they use.
Two key items feature in the line include:

SpeedCell Jersey
An aerodynamic jersey made for speed. Perfect for short but extreme bursts of energy.
• Riding position pre-shaped aero SKIN Fit construction
• DrySkin (80% PA 20% EA) front fabric
• Calendered aero Dual Cell (100% PL) back fabric
• 3D mesh back panel for max breathability (100% PL)
• 3 rear Streamline Aero Pockets
• Rear zipped mini pocket for values
• Aero sleeve length: 31cm with Ultralight Bonded end
• Grip Fit Xlight waist gripper with anti-slip inner silicone
• Ultra flat 3/4 invisible aero front zip
• Thermoformed microfiber front zip garage
• Reflective back applications
• UV Protection
SpeedCell Evo Bibshorts
• New pad Elastic Interface Road Performance Space, the best also for very long distance performances
• Calendered aero Dual Cell fabric side panels (80% PA 20% EA)
• 3D breathable mesh back with soft openwork braces
• Grip Fit Xlight leg gripper with anti-slip inner silicone
• Ultra flat stretch seams
• 2 small rear inner pockets
• Reflective rear applications
• UV Protection
Velotech Services are now the UK distributor and are contactable on 0845 475 5339.
Madison Saracen's Team Kit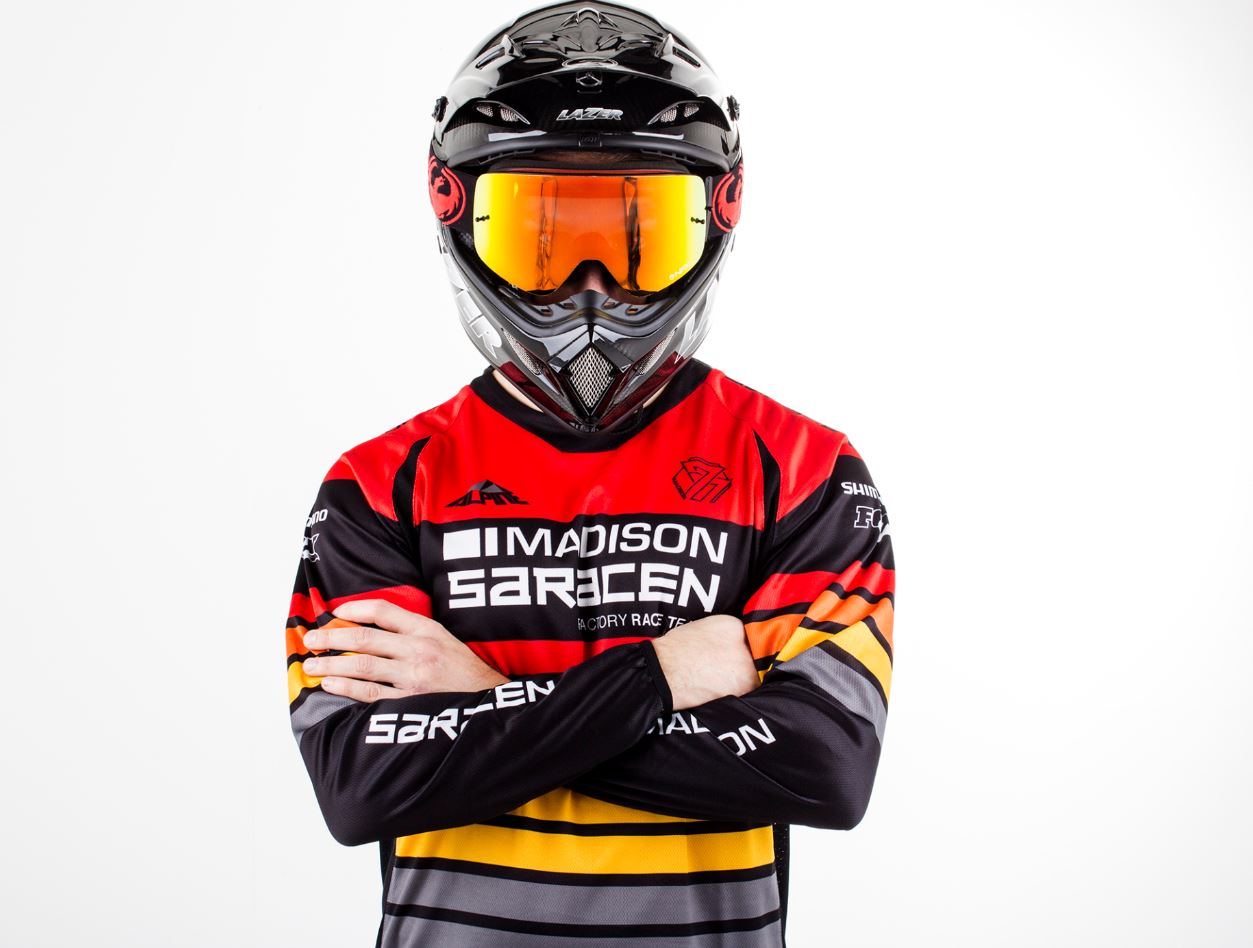 Designed by the team at Madison Clothing, this brand new jersey has had a complete overhaul for the 2017 season. With new rider Alex Marin joining Matt Simmonds, Marc Beaumont and Matt Walker, the designers went looking for a fresh injection of style this year, with a slightly more menacing feel to the jersey.
Russell Whitaker, senior brand manager at Madison Clothing, said: "We wanted to update the graphics for a more unique look by moving away from our traditional red, white and black. The orange on the jersey and short also ties in closely with the Fox components on the bike to create a complete look that really stands out on the mountain. Although the same kit as last year, the short is super durable and hard-wearing, and the Alpine jersey is a proven piece of race-wear."
This popular Alpine jersey has been developed in-line with the Madison Saracen riders over the last three years and is constructed of lightweight fast wicking polyester to keep riders dry and comfortable. It is available to purchase in non-team colours, but this jersey is strictly for the team.
As well as the new-look colourway, there are some subtle details on the jersey, such as the new Madison77 logo, which is exclusive to this year's kit and reference to Madison Clothing's 40th anniversary that it is celebrating this year.
Wahoo Bolt Bike Computer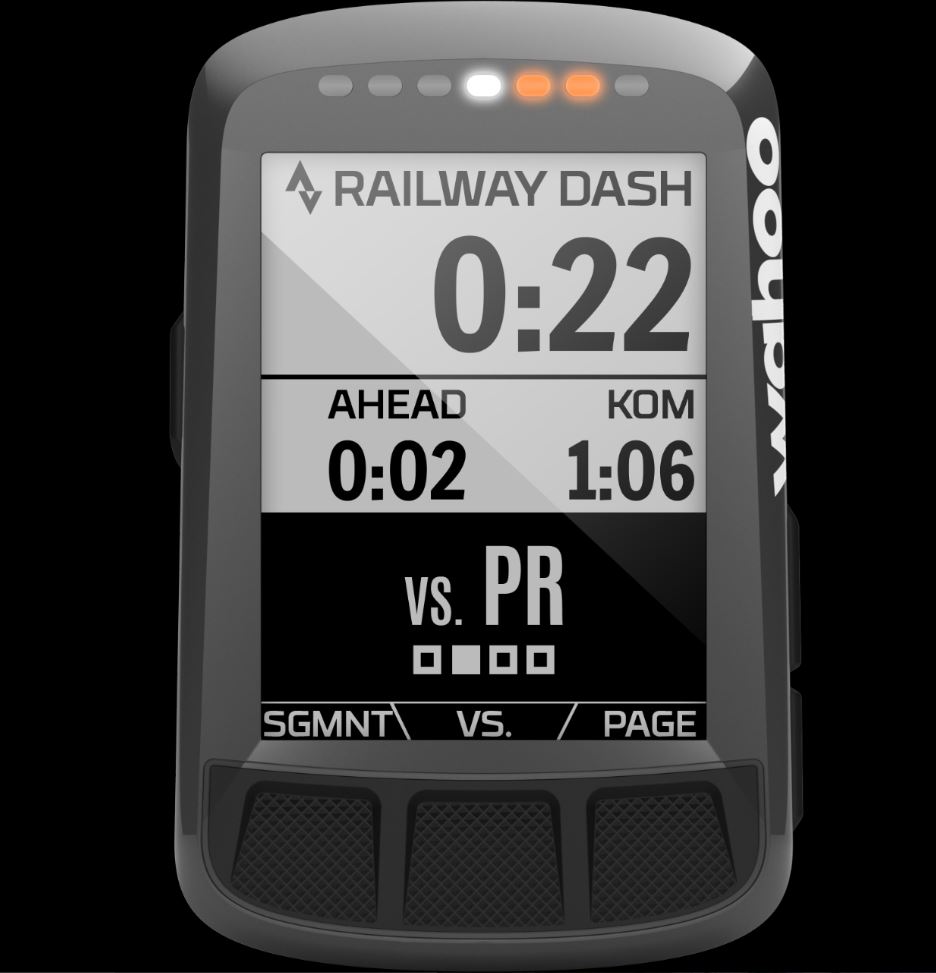 Taking on Garmin, Wahoo has launched an aerodynamic bike computer dubbed the Bolt, as seen on the training bikes of Team Sky.
Retailing at £199,99 and available both online and via partnering bike dealers, the Bolt lays claim to being the first specifically designed to reduce drag.
When tested against leading competitors using computational fluid dynamics (CFD), the Elemnt Bolt system reduced air resistance by over 50 percent – equating to a 12.6 second time reduction over a 40-kilometer time trial course for a rider traveling at 21 miles per hour.
Using a high-contrast 2.2-inch display and QuickLook LEDs introduced on the Elemnt, the Elemnt Bolt provides riders with easy, at-a-glance access to pertinent ride data, as well as call, text and email notifications. Elemnt Bolt is equipped with WiFi for over-the-air updates and both ANT+ and Bluetooth, allowing it to connect to sensors of all kinds and the most popular electronic shifting systems.
As with the Wahoo Elemnt, all data fields and page configurations on the Elemnt Bolt can be customised via the Elemnt companion app available for both iOS and Android. The app also automates the pairing process for fast, frustration-free set-up and personalisation.
Pre-loaded with maps from around the world, the Elemnt Bolt also seamlessly integrates with popular cycling platforms like Strava Live Segments, Best Bike Split Race Plans, and Ride With GPS.
Rock Shox Deluxe Coil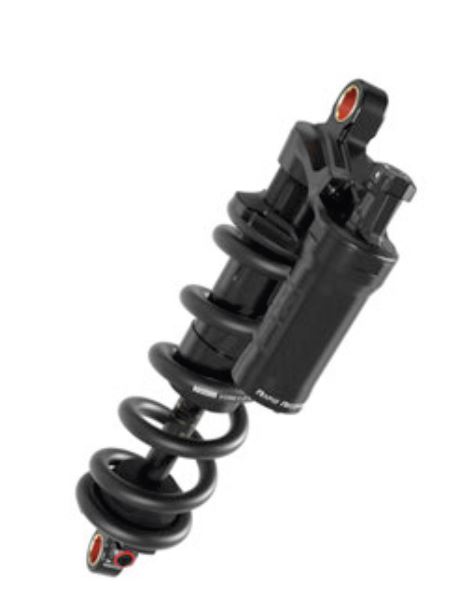 Joining the widening choice of coil sprung shocks now on the market, Rock Shox has introduced the Super Deluxe Coil line, available in options to suit everyone from trail riders to those hitting World Cup DH circuits.
Set to be available in 50-pound increments, the steel springs range 250 to 650lb to assist in dialing in the perfect spring rate. Sag gradients are printed on the shock's shaft to assist further in setup.
Available to manufacturers to spec on bikes will be the RCT, Super Deluxe RT Remote and for the gravity rider, the pictured Super Deluxe Coil RC World Cup.
Initially this is an OEM product, though aftermarket versions will be announced down the line, we are told.