New products: Upgrade items from Zipp and Buxum, Cannondale's SuperSix disc, plus Arrowhere's casual safety
It's been a busy period for product launches and they're only coming thicker and faster as we hurtle toward Eurobike, Interbike, The Cycle Show, CosmoBike and many others where debuts are to be expected. Here's our pick of some key lines that have emerged in July:
Arrowhere Equipment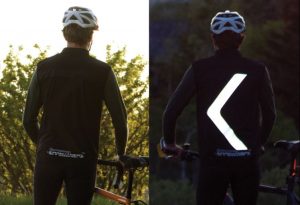 The high-vis for the cyclist that wants to remain incognito until they hit the roads, Arrowhere has introduced what it says is a unique pairing of 3M Reflective material and otherwise dark base colours.
As put by ArroWhere President, Khyle Pinkman: "Not everyone likes the high viz and not everyone likes reflective motifs. But everyone wants to be safe and feel comfortable when sharing the road. ArroWhere Dark gives the consumer an opportunity to be
inconspicuous and enjoy wearing dark colors throughout the day and keep on wearing them at night without risking their visibility in low-light or nighttime scenarios."
The nearly invisible reflective designs in the ArroWhere Dark product lineup are ArroWhere's patented/patent pending designs, which help direct traffic around the product user.
Cannondale SuperSix Evo hi-Mod Disc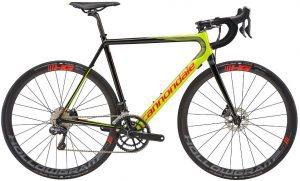 The popular SuperSix Evo has landed with a built for disc brakes overhaul, still tipping the scales at just 829 grams. Two men's and one women's model are now shipping to dealers.
Now clad with flat mounted disc brakes, the hi-mod carbon frameset now offers a 100 x 12mm thru axle up front, with internal cable routing snaking its way through the frame and fork.
"Cannondale is constantly searching for performance advantages that we can offer to riders and we are excited to introduce disc brakes to our elite road race bikes," said Scott Rittschof, Senior Vice President of Global Marketing and Product Development. "Disc brakes offer more consistent braking in all conditions, particularly in wet weather, and overall a much better braking experience."
Also new from Cannondale, though not set for every territory served by parent company Dorel, is the new Bosch-powered Moterra LT.
Zipp 117 CeramicSpeed Freehub upgrade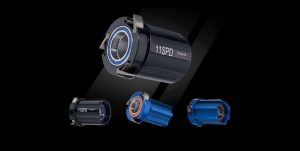 Customer got the Zipp Wheels, but still looking for second shavings? The firm has now introduced CeramicSpeed Freehub upgrade kits, which are offering the lower resistance than all available standard options.
Offering between 1.5 and 9 watts of measurable saving per bearing set, the kits include a freehub body with bearings pre-installed, making the mechanic's life nice and easy.
Kits compatible with SRAM, Campagnolo and XDR driver versions are available from this month, retailing at $335, €365 or £281.
Buxum Box Thru Axle adapters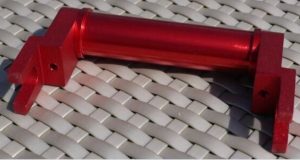 Having revealed plans to reshore its production back to Devon, Buxum has moved to upgrade its offering to sit with modern axle trends.
The firm has now added quick release to Thru Axle adapters suited to the Tourmalet and Ventoux carriers. Costing $60 or £45, the upgrade item is something owner Ed Morris said had become his top enquiry in recent months.
He said: "In recent month the QR-to-TA question has become our number one enquiry from existing and prospective customers. The migration to disc brakes and hence thru-axles is seemingly inexorable and hence we need to ensure our boxes are compatible. The adapters we have engineered work with both Tourmalet and Ventoux boxes with options for current 15mm and 12mm axle standards – crucially these utilise the bike's actual axles to ensure that the multiplicity of standards (Maxle, R.A.T. etc.) are catered for. We're pleased to provide this element of future-proofing for our boxes."