New ride hailing biz finds electric scooter hire preferred to taxis
Advertisements for new ride hailing app Bolt are now present in many of London's tube stations, but increasingly it's the firm's electric scooter hire that customers are seeking for short journeys.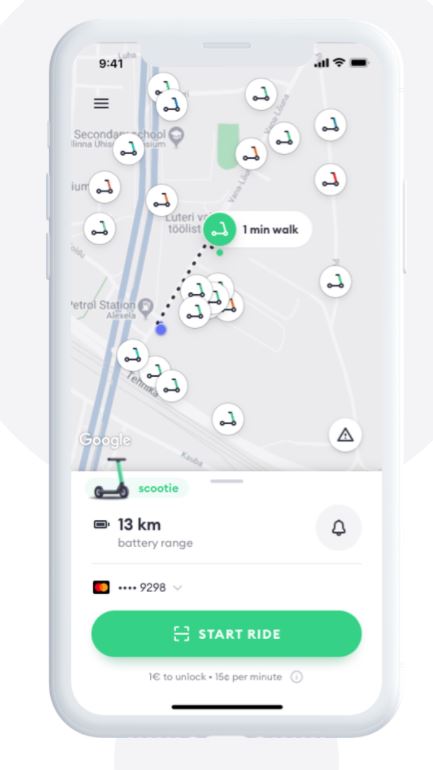 Research by the firm, whose electric scooter hire arm is not yet in the UK, has found that 50.4% of the 1,800 customers surveyed would choose an electric scooter over a private-hire vehicle for journeys ranging up to five miles in distance.
With that data to hand, Bolt estimates that delivery of that tally would result in seven million less car trips annually in London each year, which could contribute to significant decongestion and reduction in emissions, freeing the roads for all other users.
At present the firm operates all across Europe, widely across Africa, has a good reach in Asia and Mexico and has an entry into Ecuador in South America. Not all of these have both vehicle and electric scooter hire.
London is arguably missing a trick with electric scooter hire at the present time, apparently as a result of local politics. While numerous other cities across the country now have deployed hire schemes, London is not likely to find a resolution until Spring of 2021, though judging by Bolt's PR imagery they intend to be in the running when the time comes.
This, according to sources who explained the situation to CI.N, is largely down to boroughs in London disagreeing on deployment, creating arbitrary lines in the capital which, if crossed by electric scooter users, could result in illegal use. At present it is said seventeen boroughs are keen to proceed, though London has nearly double that tally.
While MPs are keen to press ahead with legalisation of private ownership use on the roads at the present time sales only remain possible with the caveat that the retailer explain that usage is to be undertaken on private land only. A full explainer of why the law is the way it is for now can be found here.