NRG4 scores exclusive UK distribution rights to Powerbar
NRG4 Cycling has today announced that it has taken over the exclusive distribution rights to nutrition brand Powerbar in the UK.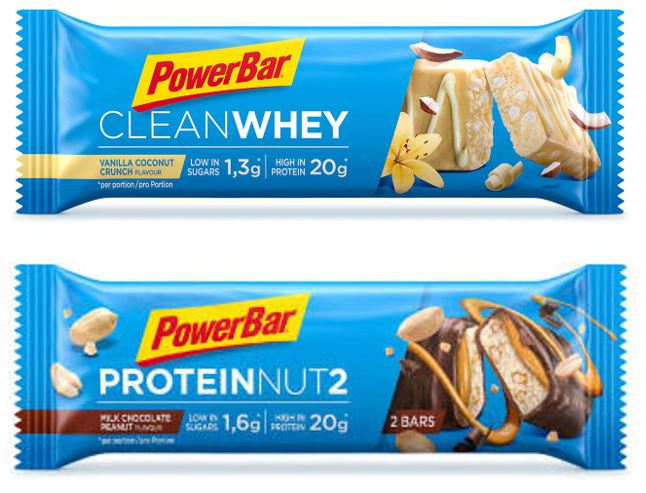 One of the cycling market's larger nutrition labels, Powerbar is the official nutrition supplier to the Tour de France, as well as the headline sponsor of the 2018 Revolution Track Series, among other events. The firm also sponsors the BMC pro cycling team.
Launching revamped branding later this year, as well as undertaking a packaging overhaul, this year we are to see new products including the new Clean Whey & Protein Nut2 recovery bars with no artificial colours, flavours or sweeteners.
Operations director Craig Middleton: "Nrg4 are delighted to announce the addition of a truly world leading brand with outstanding heritage in a sector we have been looking to enter for a long time. The addition of Power Bar continues our rapid growth of the last 18 months that has seen the continuous growth in the size and more importantly the quality of our brand portfolio. We have had an amazing response from our dealers with pre-orders for our Power Bar POS options that concentrate on a core range of bestselling products."
NRG4's stock will kick off with a range of energy and recovery bars, Power and Hydro gels, Power Gel Shot sweets and electrolyte tablets.
To support sales there will be two POS options available, including full free standing and counter top displays. Both of these POS options come with a very attractive installation offer including free products. Dealers will also have product offerings available that will not be available to the online retailers.
Customer Service Manager John Baden is on hand for dealer appointments, should you wish to see the range.
NRG4 Cycling are contactable via phone on 0151 422 4915, or email here.