Xplova hits entry pricepoint with the debut of X3 cycle computer
Visitors to the final day of The Bike Place trade show will be among the first in the UK to see Xplova's X3 new 80-gram cycle computer, the baby brother to the X5 Evo, a unit that has gained quick traction in the market.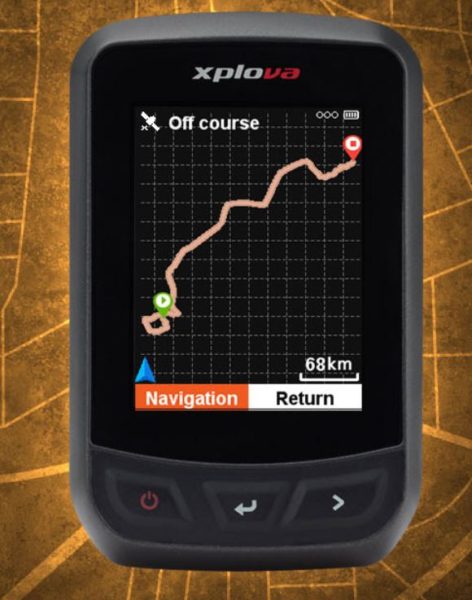 Expected with distributor NRG4 Cycling from March, the new entry-level unit is to retail in the region of £150 and differs from the flagship largely because of the absence of the high definition camera found on the X5 Evo.
Built to be competitive at its pricepoint, the X3 offers the same sunlight readable display, albeit in a more compact 2.2-inch wide and IPX6 waterproofing rated package. Precise global positioning is delivered through connection to multiple satellites, enabling riders to precisely plot and track courses, along with the fine tuning of training plans.
Boasting a 20 hours battery life on full power or 27 on battery saver, the X3 can further store 700 hours of cycling data. Those metrics able to be captured include heart rate, waypoint navigation, altimeter, speed and cadence, power meter data and plenty more. Connection via both Ant+ and Bluetooth ensures the computer can further sync with other devices, as well as deliver feedback via the Xplova Connect app. The device will fully charge within five hours via a micro-USB connection.
Catch Craig Middleton's presentation on the Xplova X5 Evo and the key sales strengths below: