Orbea achieves 20% year-on-year turnover growth in 2017, targets €150 million value
Orbea has revealed that it achieved a 20% turnover growth during 2017, a year during which the business overhauled its Mallabia facility to improve efficiencies and drive growth.
Starting the year with a forecast to grow turnover by 8%, the brand's progress was driven by Orbea's "value proposition and new ability to add customisation", according to Gonzalo Garcia, Orbea's global sale manager.
Garcia believes that the growth could potentially have been greater, too, stating that the demand from customers is there.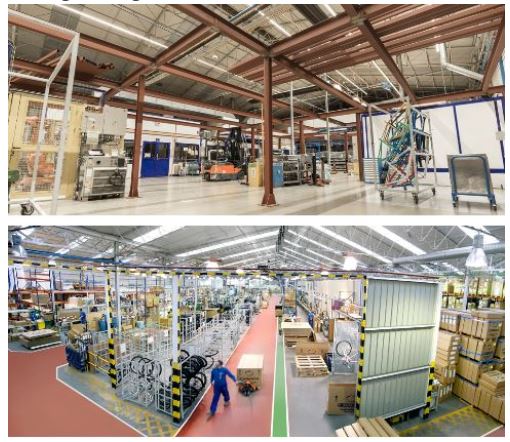 A measured approach kept growth under control, says Garcia.
"It would have been completely irrational and irresponsible (to grow by more than 20%). Not only would we have needed to but a greater percentage of components, it would have affected the quality of our service. We wouldn't have been able to generate and produce the bicycles with the high quality standards that Orbea currently offers with growth levels greater than 20%."
Specifically looking at global markets, Europe and the United States led the charge, according to Jon Fernández, General Director of Orbea.
"We're also growing in the rest of the world, but the growth lever is in these markets, in everything that is very closely connected to the 'Closer To You' concept….This strategy of being close to our customers is what enables us to offer a business model based on customization and a value proposal based on profitability through rotation. Here is where we are leveraging our growth," said Fernández.
The independent bike dealer has played a crucial role in the company's outstanding performance, outlined Garcia.
"Our value proposal to the dealer is closely based on product rotation. Therefore, as we continue to work together, and more and more intensely, we will be able to offer them better service: if we know beforehand the consumer trends that the dealer observes among its customers, we can plan better, provision ourselves in the right quantities and equip ourselves with enough capacity to give the end user the best experience possible. In the end, Orbea and the dealer are partners and we work together to find out what the consumers need and to meet their demand."
As is the case with many other industry brands, electric bike growth too is a key factor to the target smashing turnover. In this segment, Fernández outlined that average sale price growth had been a significant plus point for the business.
"Both the high-end bikes – in all their categories: road, MTB, etc. – and e-bikes are two important growth levers at Orbea. Our average prices are increasing noticeably… If we break down the 18% accumulated growth we had in September, 10% corresponds to price increases – units with greater value – and 8% to an increase in units."
Orbea's bosses are now carefully setting their sights on turning the business into one worth over €150 million through a targeted 15% annual growth over a period of 10 years.
"We believe that it is healthier to do it like this: to plan the organization so that it can assimilate growths, like I said, of 15% annually over 10 years. How do we achieve this? By integrating this growth in the definition of our processes, reconsidering the functions and roles we each have in the organisation. Culturally, it is also necessary to adapt, to go from a €60-70 million company to a €150 million company, which is our turnover target for Orbea in the future.
"This can be done by subcontracting manufacturing, or gradually, integrating the growth into the culture of the organisation. This is what we're currently working on, on being able to have an organization that stably invoices double what we have been invoicing up until two years ago."
Catch Orbea's interview with the Garcia and Fernández in full here.