Oxford Products joins forces with Kali in exclusive distribution deal
Oxford Products has taken on the exclusive distribution of Kali Protectives in the UK and Ireland, effective from 1 February.
Based out of Morgan Hill, California, Kali manufactures a range of innovative cycle helmets that deploy advanced technologies in a bid to provide superior protection.
Kali works with well-known athletes in the cycle world to help develop its products, namely; Nicholi Rogatkin, known for his 2015 Red Bull Rampage crash; Matt MacDuff, for his loop of doom; and Jordie Lunn for his Rough AF series, and Darren "The Claw" Berrecloth.
The brand incorporates three USPs into its helmets: "softer for protection, stronger with a purpose, and committed to safety."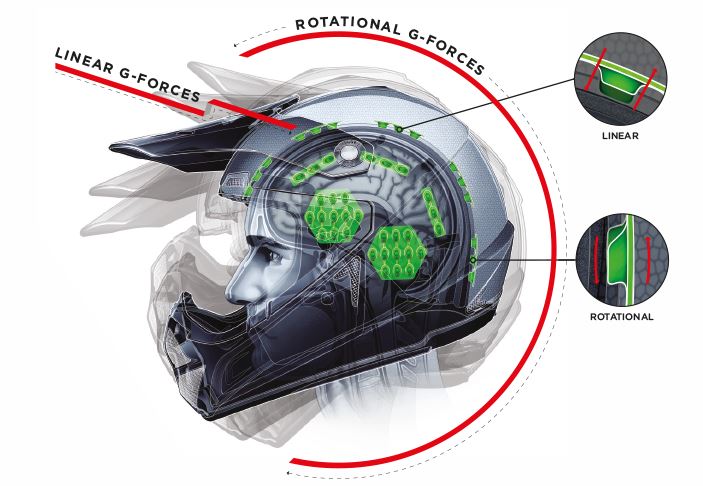 The helmets are manufactured with Kali's Low Density Layer padding system with addresses both low-g and rotational impact forces by placing soft gel pads throughout the interior of the helmet. Composite Fusion eliminates the air gap between the shell and EPS foam liner to increase the material's strength, working together to absorb g-forces up to 25% more efficiently. Kali Protectives offers its customers a limited Lifetime Crash Replacement Warranty which allows them to file a claim to have their helmet replaced if they have damaged it in a crash.
Kali complements Oxford's existing offering; where Oxford's own-brand helmets top out at £49.99, Kali's technical range starts at £44.99 and extends to £279.99. This will extend Oxford's ability to offer customers a one-stop-shop for parts and accessories, while ensuring Kali's safety technology is more widely available to UK cyclists through its distribution base.
Kali's UK Brand Ambassador, Sean Reynolds will work closely with the team at Oxford to deliver training and support for dealers, as well as help at events, demos and ride-outs.
Reynolds said: "Kali Protectives have been protecting memories since 2008. I'm keen to help Oxford communicate to UK riders that we are more than a helmet manufacturer; we are a protection company which believes that, in order to offer the best protection, traditional safety norms should continually be challenged and improved upon."
Oxford was established in 1973, and is now a leading global supplier of motorcycle and bicycle products. Oxford's range encompasses clothing, helmets, accessories, hard parts and luggage.
To launch to Kali range, Oxford will be holding an in-house trade show on 26-28 February, where dealers will get the chance to meet Kali founder Brad Waldron.
For more information about stockist incentives and opportunities, contact your local Area Sales Manager or Oxford direct via email or on +44 1993 862 300.